What is Marketing ? – a concept that seems to be but very familiar, everyone has heard it once. But if not working in the marketing industry, not everyone understands " So what is marketing? "
We live in an age of information overload. Many statistics have shown that each person in a day can access a network of over 10,000 ads in countless formats and platforms.
The types of marketing today are increasingly diverse. In Malu's article below you will be supplemented with a large amount of marketing knowledge. So what are you waiting for without reading?
What is Marketing Concepts?
There are many definitions to explain  what marketing is . So  what is basic marketing  ? What is marketing like ?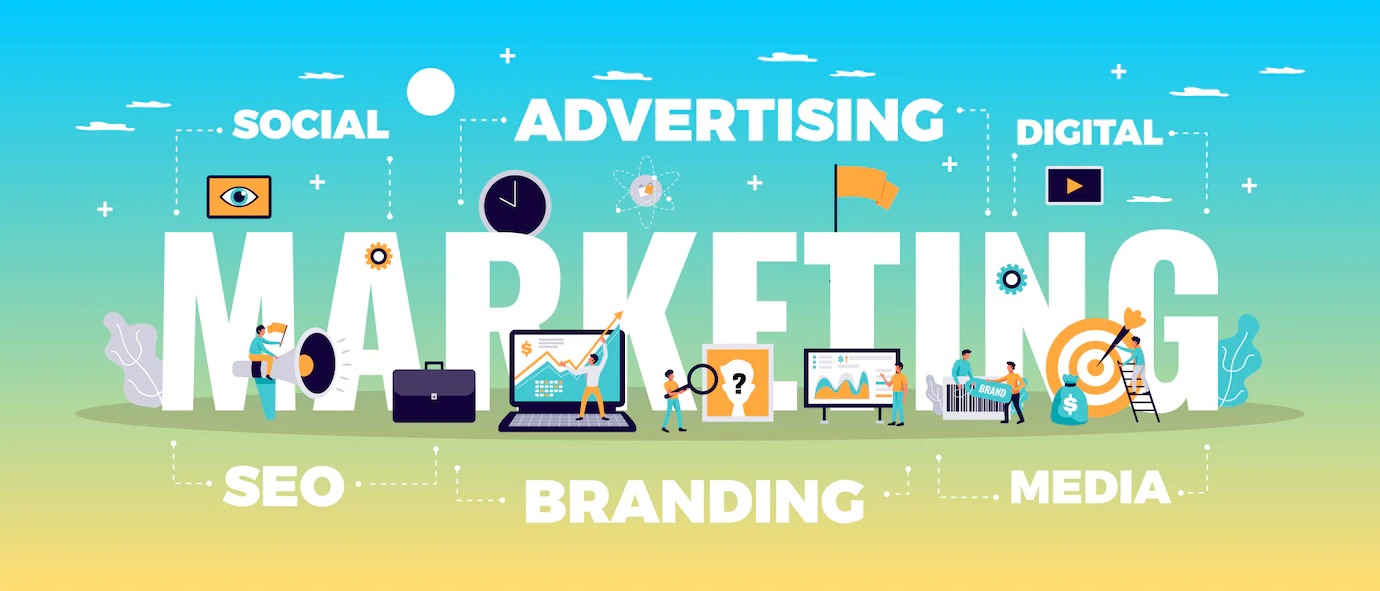 Specifically, in the words of Professor Philip Kotler,  "Marketing is like the art and science of letting people unleash their creativity to satisfy the needs of the target audience, the product or service, or the market as a whole. And the ultimate goal of marketing to help the subject implement then increase profits."
According to the American Marketing Association, Marketing is defined as follows : "Marketing is a process that includes the work of creating, evaluating, and advertising. Then concretize the idea into specific products and services and form the exchange cycle, satisfying the needs of customers."
It is easy to see that the definition  of Marketing is very diverse. However, if understood in a simpler way, Marketing is like a bridge connecting goods and services providers and consumers.
Marketing includes all the work that helps customers know, choose products, services or brands. At the same time, maintain the customer's interest in the goods and services being marketed.
The History of Marketing 
Merchandise marketing has been around for thousands of years. However, the marketing or marketing industry only really took shape clearly from the period near the industrial revolution.
At that time, the goods were mainly produced by hand and mainly created by each family to serve their own needs.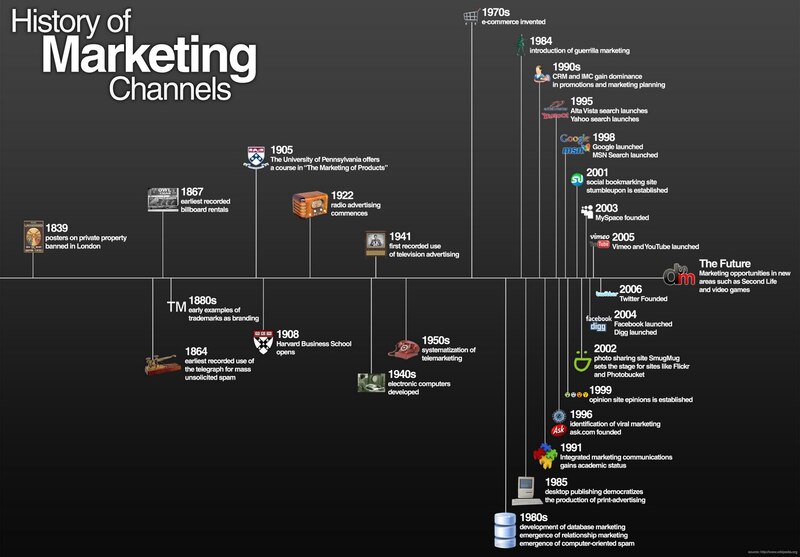 As Professor Philip Kotler mentioned in his latest book on marketing,  Marketing 5.0 – Technology for Humanity , Marketing in general develops and is associated with factors such as culture, people, society, economy. and also politics.
In this view, Marketing has never been a separate concept and is independent of the contexts surrounding it.
Up to the present time in 2022, the history of the Marketing industry has gone through 4 different major phases and is currently in the fifth phase (Marketing 5.0).
Marketing 1.0

 : The stage where marketing activities are associated with products and are product-driven. According to the approach of Marketing 1.0, doing marketing is all about selling the products you have to consumers.

Marketing 2.0

 : Different from the approach of Marketing 1.0, Marketing 2.0 begins to care about customers and their needs. Marketing activities at this time are performed based on different requirements of customers (customer-oriented marketing).

Marketing 3.0

 : On a higher level of development than what Marketing 1.0 and 2.0 represent, Marketing 3.0 focuses on human-centric marketing. From the perspective of Marketing 3.0, customers are not only looking for satisfaction in the functional and emotional aspects of the product, but also the spiritual fulfillment from the brands they have chosen.

Marketing 4.0

 : First launched in 2016, the term Marketing 4.0 is associated with digital elements (Digital), Marketing in the digital world does not rely independently on digital channels and media. digital. The divide in the digital world still exists; Therefore, Marketing requires an omnichannel approach both online and offline. Marketing 4.0 is the result of what technology and digital factors have brought.

Marketing 5.0

 : In a recent book released in early 2022, Professor Philip Kotler and colleagues published the latest book on Marketing 5.0 with the topic Technology  

for Humanity 

 (roughly translated as Technology for Humanity). . Marketing 5.0 was born in the context of technological factors that have developed to a new level that changes many aspects of life, economy and people.
Technology in this era allows customers and businesses to connect with each other 24/7. In any marketing campaign, the customer is always at the center of attention.
>> What is Ethical Marketing? Business Ethics
Why is Marketing important for business growth?
Marketing plays a pivotal role in the growth of any business. If you do not do Marketing, your sales will hardly be as high as your competitors.
Help customers get more information about the business 
Without implementing the marketing stage, it is difficult for customers to access information of the business. Or generally all goods and services related to the business.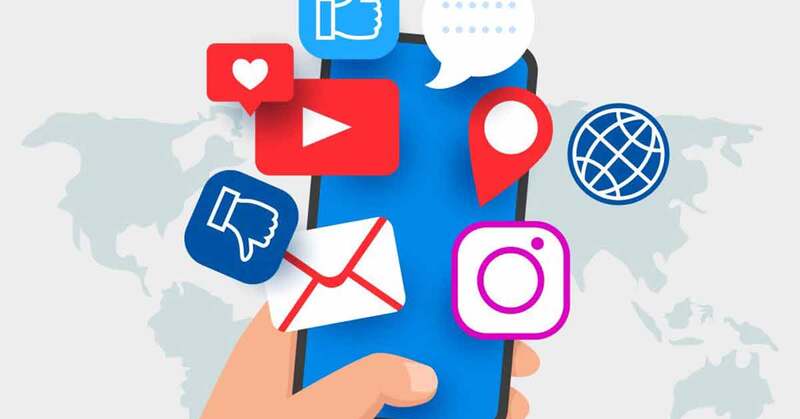 Marketing strategies are like a bridge providing customers with information related to all products and activities of the business.
In order for buyers to pay for any product or service, you need to let them know a number of relevant aspects such as:
The most general information of goods or services

What benefits can the product bring to the customer?

Detailed instructions for use (if any)

Certifications and products or services issued (if any)

Reviews of people who have used the product experience
According to a study by Ctreativs, marketing or marketing is the main and most effective solution for each business to convey information to customers. From there, good support for the process of building a brand, shaping a foothold in the market.
Expanding competitive opportunities for businesses 
The business environment is becoming more and more competitive. It is difficult for small and medium enterprises to create an equal footing with large enterprises without a suitable marketing strategy.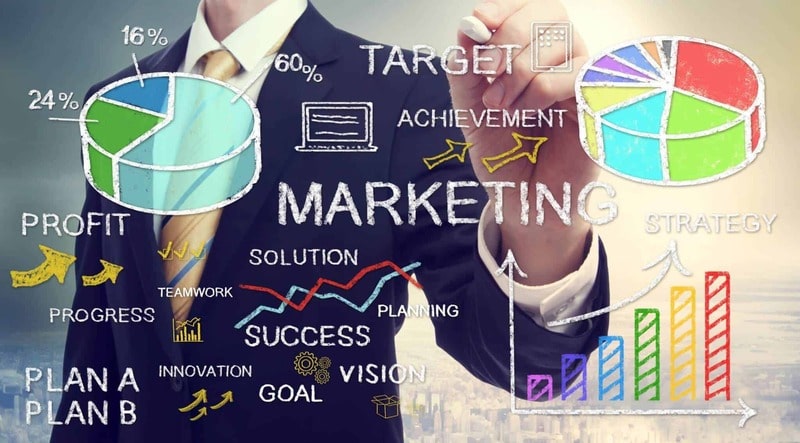 In the age of information technology, the internet is developing fast and strong like today, small business units can completely create a balance thanks to a   methodical Marketing strategy .
Because today's marketing is effective or not is determined by how much money you spend. But instead the key point will lie in how to apply the marketing strategy.
For example, the form of inbound marketing does not require you to invest a lot in promotion, but it is still effective.
That is because this form has built a suitable content system to satisfy the search needs of customers, skillfully leading them to products and services.
Clearly, marketing has opened up fair competition opportunities for all businesses. And the biggest beneficiary is still the customer.
Because then, each supplier must constantly improve the quality of products, establish a distribution system so that buyers can easily access.
Building strong relationships with customers when doing Marketing
To build a relationship between customers and businesses, Marketing is the bridge connecting the two parties together. In this case, Marketing is responsible for maintaining the customer's interest in the brand.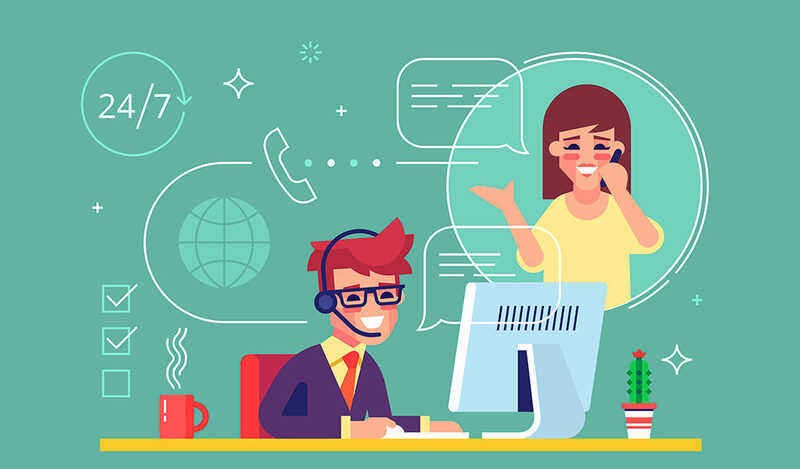 Marketing provides customers with necessary information about products and services. Although they currently do not have a need for the product you provide, at some point, they will find the product of a familiar brand.
Once you have created a solid relationship between the buyer and the seller, sales will naturally increase.
On the other hand, the rate of converting potential customers into customers is definitely higher when Marketing is not implemented.
Reach potential customers more easily 
With traditional forms of marketing, it is difficult for businesses to interact directly with customers if the two parties do not meet at a specific location.
However, with Marketing in the digital age, buyers and suppliers will interact with each other quite smoothly.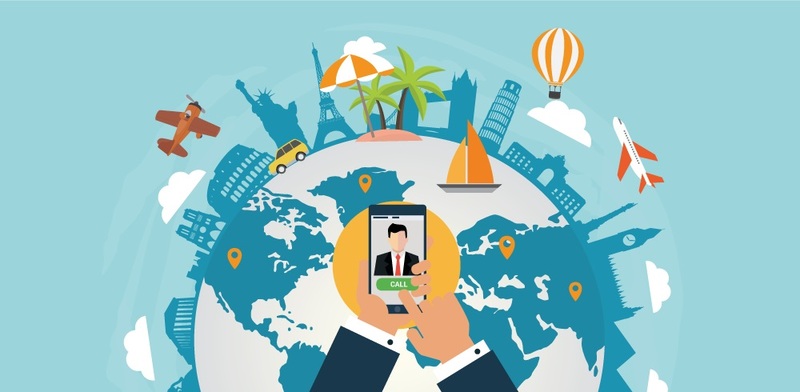 For example, when accessing any sales website, you can also contact and chat directly with a consultant via live chat.
Or when you go to a certain Fanpage, if you want to order or ask questions, you just need to inbox or comment and there will be staff on duty to answer.
It is the timely interaction that helps businesses reach potential customers faster. Especially thanks to digital marketing, the process of promoting product brands has achieved a stronger spread.
In which, the combination of tradition on search engines and social networking systems has helped businesses reach a huge number of users. And many of these are likely to become full-fledged customers.
Help increase sales 
All business activities are aimed at the ultimate goal of increasing profits. To do that, sales of course need to be high.
Marketing activities are the most effective solution to let customers know more about the product.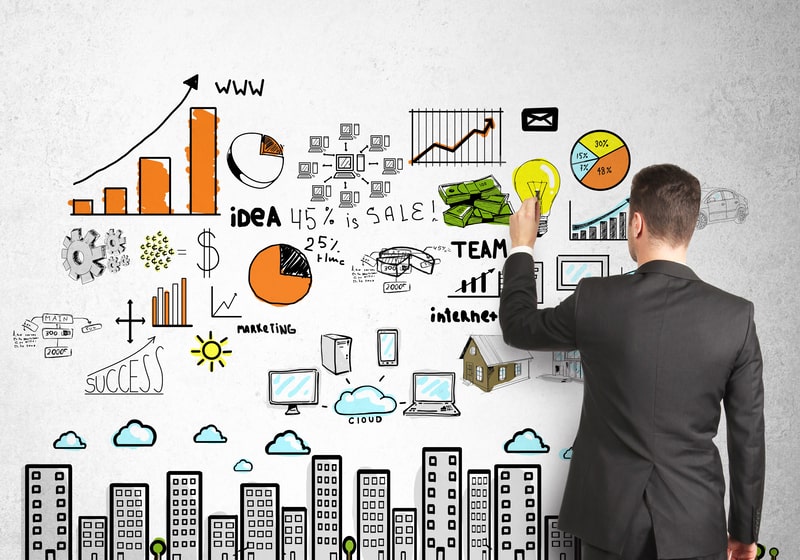 Gone are the days when a good product made a sale. Marketing thinking in the direction of "Natural musk flavor" is no longer suitable in the context of fierce competition today.
Today, if you want to sell a lot of products, businesses must actively promote them so that customers know them.
Executing the right marketing strategy can help your business' sales skyrocket. Thereby increasing profits to promote sustainable business development.
Build a professional brand 
Brand is the reputation of an enterprise built during its operation. To build a strong brand requires a combination of many methods in which marketing is indispensable.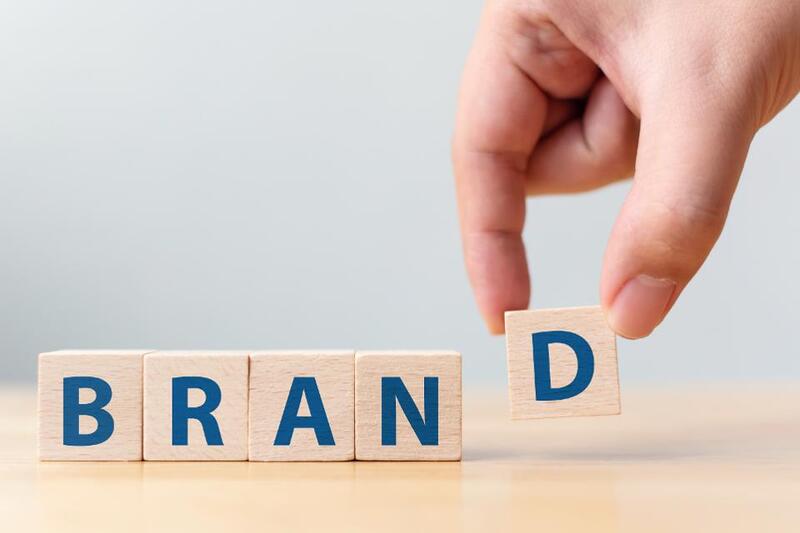 Marketing activities act as a transmission stage to bring the brand closer to customers and help them identify more clearly.
The process of building a brand needs to be done non-stop and it is necessary to have the support of marketing activities to expand its reach.
Create a premise for businesses to grow stronger 
Commercial activities of each business can only thrive when combined with Marketing. Thanks to Marketing activities, the list of new customers will be expanded dynamically.
Marketing does not necessarily have to be aggressive, costly campaigns. Marketing in the 4.0 era is aimed at users on digital platforms.
Small-scale campaigns such as  email marketing  , web posting or social media platforms are likely to appeal to an existing audience. At the same time, good support for finding new target customers.
13 popular forms of marketing today
The needs and wants of customers have never been simple, not to mention they are constantly changing, making businesses always have to constantly update to be able to compete effectively. Malu shares with you 13 popular forms of marketing that any business needs to know:
Traditional Marketing
Traditional Marketing is the promotion of a brand on any information and entertainment channel that appeared before the Internet.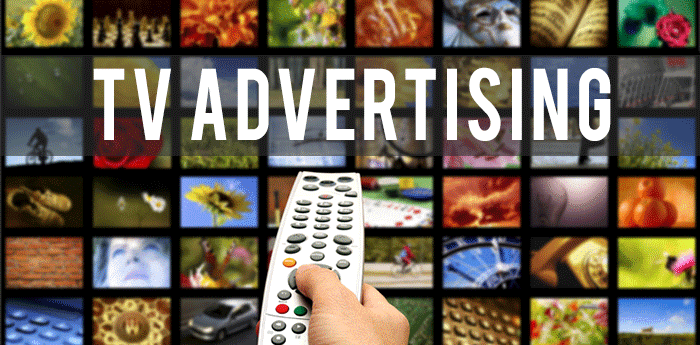 Since information is not readily available and easily accessible, much of the traditional marketing approach relies on outbound tactics.
Most of the interaction with customers takes place directly inside the stores. Traditional Marketing is suitable for middle-aged target customers because they have a habit of using traditional advertising channels such as: printed books, advertising services on television, billboards, magazines. , leaflets,…
Digital Marketing
Digital Marketing
 also known as online marketing includes marketing activities on all digital platforms like all electronic devices or internet. Or can be understood in a simple way, a marketing campaign related to the digital environment is called digital marketing.
Contrary to traditional marketing, Digital Marketing is a solution that brings many benefits and takes advantage of modern technologies to reach users and buyers of quality products and services in many new ways. This type of marketing uses electronic devices or the Internet.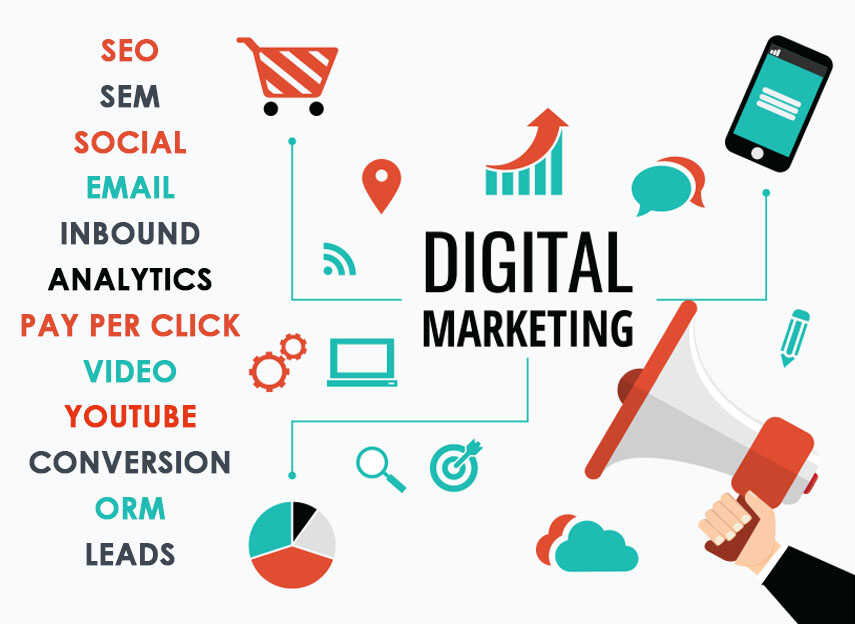 Businesses will leverage digital channels such as search engines, social media, email and websites to connect with current and future customers. Besides enhancing their reputation in the eyes of customers. Below are more specific types of Digital Marketing solutions:
Search Engine Marketing (SEM)
Search Engine Marketing (Search Engine Marketing) includes marketing activities to ensure that your new product or service is displayed on search engine results pages (SERPs). When a user enters a certain keyword, SEM allows your business to appear as the top result of that search. There are two types of SEM including:
SEO (Search Engine Optimization) for organic search results

PPC (Pay-per-click) for sponsored SERPs.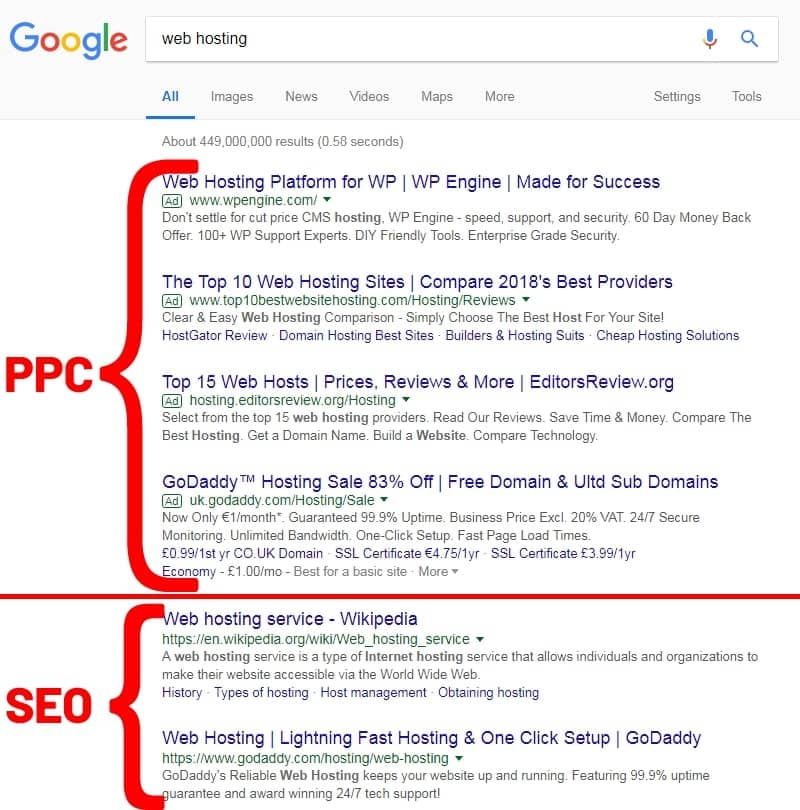 To do SEO, you must be familiar with Google search engine ranking factors and content production.
With PPC, you have to work with your online business as the search engine you're targeting to be ready to buy the position. Google Ads is a popular choice among users in the current or future commercial era.
Outbound Marketing
Outbound Marketing is a form of marketing familiar to any marketer through newspapers, television, phone calls and email. This marketing method called "Outbound" is a small component of the big framework of marketing.
See also: 
What is the BCG Matrix? Analysis, Application of the Boston Matrix
Because brands are conveying their message to all consumers in a mass way, whether consumers need it, accept it or not.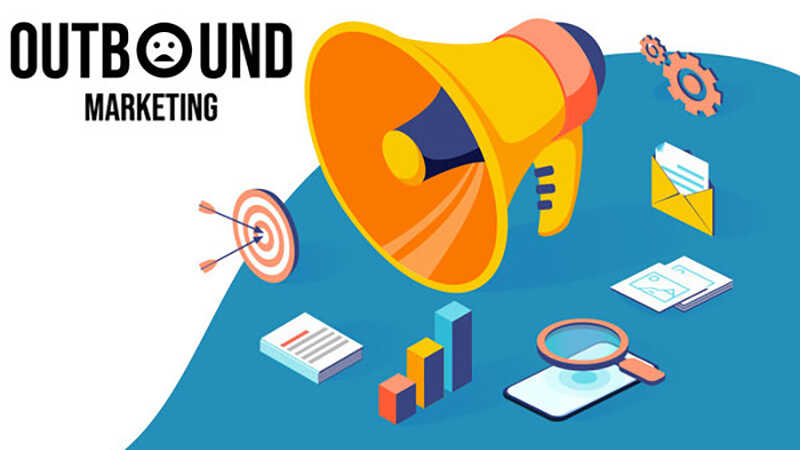 Inbound Marketing
In Vietnam market, Inbound Marketing seems to be one of the marketing terms that are rarely mentioned? Have you ever heard of Inbound Marketing? Basically, Inbound Marketing focuses on attracting target customers rather than annoying them.
The majority of Inbound plans focus on Digital Marketing. Because when customers search on the online Google search page, it happens on their own in their commercial shopping process. The focus of Inbound Marketing is to create valuable experiences that positively impact people and businesses, to bring in leads.
Customers will come to your website for the right content, bringing them benefits. When customers come in, you'll engage and delight them using communication tools like email or chat windows and provide a great customer experience. At the same time, it promises to continue other values.
Content Marketing (Content Marketing)
Content Marketing is an important tool in Inbound and Digital Marketing.
Content marketing business activities include creating, publishing and promoting and optimizing content to your potential customers, allowing customers to find the information they need on web or blog marketing.
Social Media Marketing is the creation of content to promote a business' brand and products on social media platforms such as Facebook, Instagram, Linkedin and Twitter.
To help customers solve problems on their shopping journey, you need to identify what your customers care about when they shop, and then build and curate content accordingly.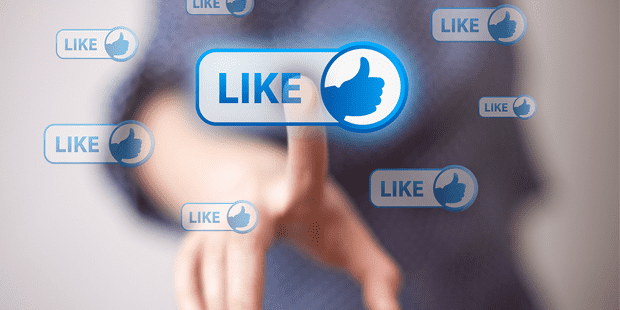 >>> Read more articles: Discussing Visual Content Marketing
Social Media Marketing
To help post content connect smoothly with more potential customers, create content that is useful, interesting, and in line with the standards of that social network.
Especially thanks to social media, information is brought to customers in the fastest way.
Influencer Marketing
Influencer Marketing was conceived to exploit interactive communities on social networks. Influencers are influencers in that community and can help you promote to the audience you're trying to reach.
To get started with Influencer Marketing you need to identify the Influencer you need, to target the audience they have influence on. Then make a list of matching criteria.
Scale of influence

Activity level

Influencer interest in your business' products.
Then search for Influencer audiences online, use Influencer Marketing platforms or use agencies. Finally, maintain relationships with these Influencers so they have space to promote your products.
Affiliate Marketing (Affiliate Marketing)
Affiliate Marketing is a model of marketing products through online product distribution channels (such as websites). Accordingly, the person doing Affiliate Marketing will be paid by the supplier when there is an audience to buy the item they have introduced.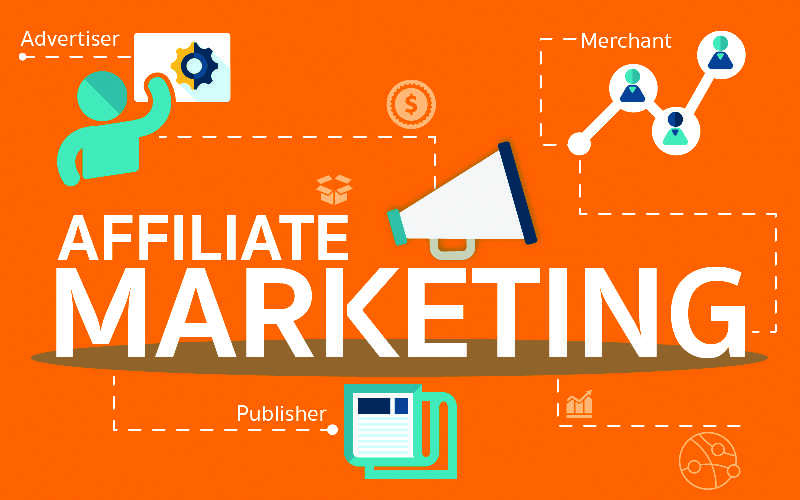 If you have marketing tools with high traffic or an interactive network on social networks, then Affiliate Marketing will help you make the most of those tools.
Choose an advantage product or brand that aligns with what you're selling but doesn't compete to promote to your customers.
Word of Mouth Marketing
Word of mouth marketing is one of the most reliable forms of marketing today when a customer promotes the product or service of the business to others.
To generate a lot of word-of-mouth marketing, you need to focus on developing the best products and services possible, and providing top-notch services to your customers. You have to satisfy the customer's needs and wants before you can satisfy your own needs.
Then customers will become loyal and trust to connect other potential customers with your products and services to their friends and relatives.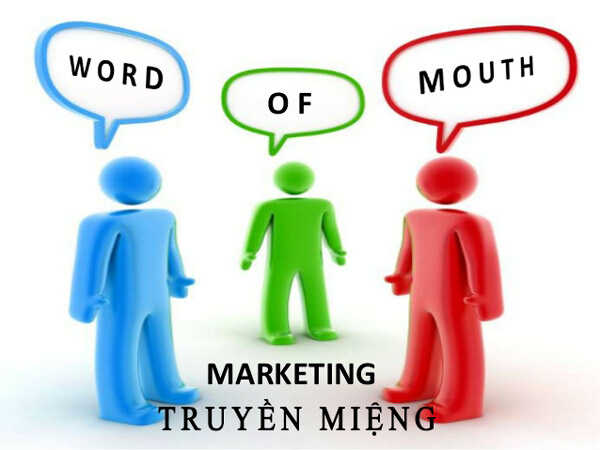 Event Marketing (Event Marketing)
Event Marketing is the marketing planning, organization and implementation of programs or an event to promote your brand, products and services.
Events can be held in person or online. Businesses can be event organizers, or can also attend as traditional marketers, exhibitors or sponsors.
Many organizations also use their experience to attend events as speakers. They share useful information for the event, for the audience they target. In return they and their brand will be known to the participants.
Also, there are events
Use on-site offers to turn attendees into shoppers, and their purchase shows that your marketing campaign is on the right track.
Video Marketing
Video Marketing is a type of content marketing that conveys the main idea of ​​the strategy through video and shares on websites, Youtube and social networks to help increase the vibrancy of business messages. Thereby increasing user awareness of the brand, generating conversions and closing sales.
Some Video apps even let you
force you to analyze, nurture and evaluate the potential of your customers through their business activities.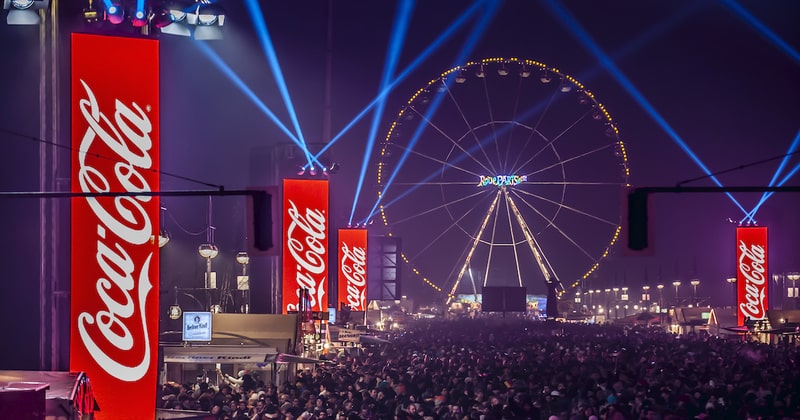 Email Marketing
Email Marketing is a method of connecting with customers by sending useful content or promotional information to subscribers to receive newsletters from businesses.
To tighten relationships with customers, businesses need to personalize marketing messages to customers and nurture them with useful and valuable information.
To use this form, you need to make a list of customers that you can send email to. You can go through the information forms on the website. Then use the software to automatically send Email or Email Marketing service. Finally, track and monitor your email effectiveness.
What does the marketing strategy implementation process include?
RSTPMMIC, an indispensable process in Marketing strategy
R  : Research : SP benefits/ Insights/ Market volume/ business problems to be solved
S  : Customer segmentation : The cost they can spend on that problem.
T  : Target Market : Target market , opportunity , region , time , Break down customer groups to find suitable products and messages .
P  : Brand positioning : Customers know us – trust more than competitors at what point?
MM – Marketing Mix  : 4Ps : Product, Pricing, Distribution, Good Promotion – 7Ps Extra: People, Process, Facilities.
I  : Campaign execution, Media planning
C  : Measure and control the campaign
That is the whole process of implementing Marketing methodically, carefully going from determining the market size to planning methods to gain market share.
Distinguish between Marketing and Advertising
If marketing is a tree, then advertising is a branch in that tree.
Marketing includes product development, market research, product distribution, sales strategy, public relations and customer support. Marketing is essential in all stages of a business' sales journey, and it can use multiple platforms, social media channels, and groups within their organization to define their audience. , communicate with them, amplify their voices, and build brand loyalty over time.
Advertising, on the other hand, is just one component of marketing. It is a strategic, often paid effort to spread awareness about a product or service as part of the more overall goals outlined above. Simply put, this is not the only method used by marketers to sell a product.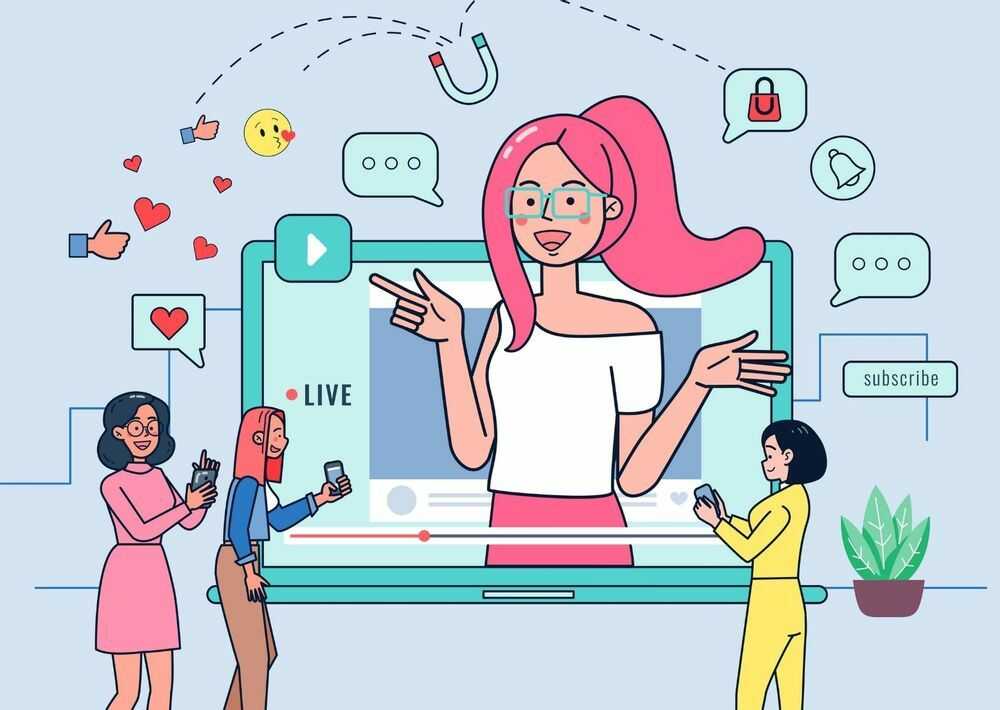 Here is an example:
Let's say a business is launching a brand new product and wants to create a campaign to promote that product to its customers. The company's communication channels are Facebook, Instagram, Google and the company's website.
The business will use all these marketing tools to support its various campaigns on a quarterly basis and generate leads through those campaigns.
To promote their new product launch, businesses write down product guides and can download them to their website, post videos on Instagram to showcase their new products, and use Google ads to promote their new products. at the top of a series of sponsored search results on Google driving traffic to a new product page on their site.
Now, which of the above actions is marketing and which is promotional communication?
Answer:
Advertise on Instagram and Google. Instagram is generally not an advertising channel, but when used for branding, you can grow your base of followers to announce new product launches.
Google was definitely used for advertising in this example because the company paid to get the top spot on Google – in a pay-per-click (PPC) form – to drive traffic to the site. The site displays its products. An age-old online advertisement.
Where and when does marketing take place?
This is a bit of a difficult question, as marketing represents the entire process. By creating content on Instagram, Google and its own website focus on customers.
The company ran a three-part marketing campaign: its audience, created a message for that audience, and spread that message across the industry to maximize impact.
Conclude
No one can deny the importance of marketing in the modern business environment. Thanks to marketing activities, the business has increased its influence for the brand, increased sales, and competed fairly with all competitors.. Hopefully with this knowledge summary, what is the concept of marketing  ?  has been somewhat clarified!