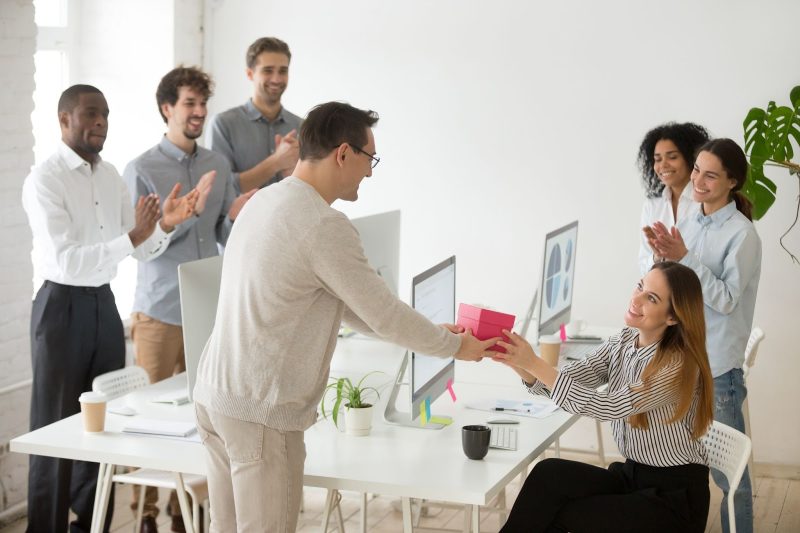 Office gifts  are considered indispensable gifts in important special occasions for employees / businesses. Practical and meaningful gifts will help the recipient always remember the gift giver. Thereby tightening the relationship, promoting each other's working spirit. Especially, this is also one of the effective and inexpensive marketing solutions for businesses, spreading the company's brand widely.
1. About office gifts
Office gifts are deeply meaningful gifts for businesses in general, and office workers in particular. Office gifts are advertising directly to users. And is one of the most popular and chosen gifts. Coming to Malu, you will have many choices of unique and practical office gift products.
2. Meaning of office gifts
2.1 Close the emotional relationship between employees in the enterprise
Office gifts have   many meanings depending on the understanding and perception of each individual. It is like an invisible string that tightens the solidarity between employees, an encouragement and encouragement at important moments. Can be a way of expressing gratitude, admiration for someone.
Through  office gifts, businesses  also want to send affection, affirm the roles and achievements of employees. Motivating employees, retaining talents, creating a corporate culture of solidarity. Help the work to operate smoothly and bring high efficiency.
2.2 Advertising and PR for businesses
By printing logo, slogan, company information … on gifts with high use value. Since then, businesses have had effective communication tools with cost savings.
3. How to choose meaningful office gifts
3.1. Determining the object of gift giving
How to choose  the right office gift  for the recipient? This is considered a difficult question for most businesses because each person has different preferences and requirements. How can businesses convey their thoughts and respect through gifts? To do that, the giver first needs to distinguish and identify the object of the gift giving.
Classification of gift recipients according to the following cases:
Objects are customers, business partners
Businesses can give  office gifts to partners and customers  on important special occasions. For example, birthdays, cooperation anniversaries, holidays… The giver should carefully study their interests and needs to choose the right gift. Through the gift, the friendship and cooperation between the two sides are cemented.
The recipient of the gift is a male office worker
Gifts for men that need strong style and personality, convenience and high application will be the most ideal.
There are many office gift options  that you can choose to give male office workers. Malu would like to introduce the following gifts: Watches, ties, backpacks, bags-wallets, perfumes… to decorative items such as ornamental plants, table paintings, models…
Gift recipients are female office workers
If the office worker is a woman, we need to choose a gift that requires sophistication and high aesthetics. Because they love beauty and are sometimes a bit strict in choosing their daily items.  Office gifts for  them must meet one of the following criteria: beautiful and eye-catching appearance, can be used many times, delicate and compact.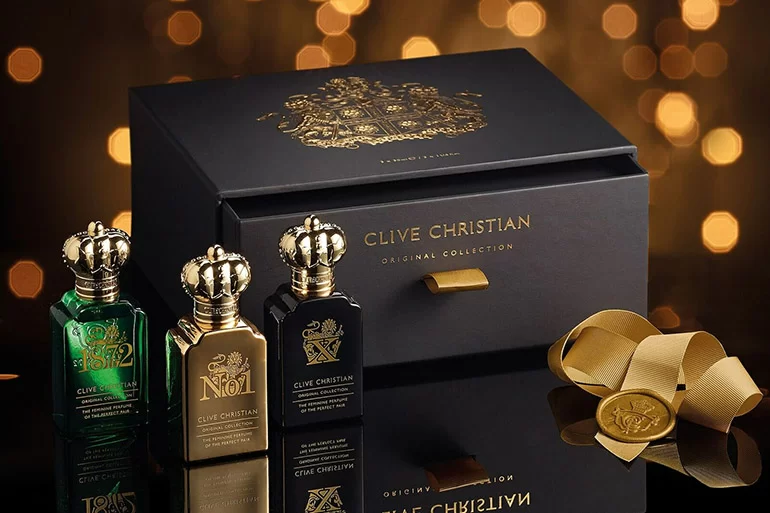 Malu would like to introduce some gifts for women only. For example: Notebooks, jewelry, cosmetics, specialized water bottles, clothes, etc.
The recipient of the gift is the Boss
This is considered the most difficult object to choose gifts. Because you have to choose a gift that suits your interests, position and "please" your boss. Take advantage of your relationships to find out what your boss's interests are, what is your boss like? Or what do you need? To make choosing gifts easier and simpler.
Suggest some gifts for your boss: Quartet pen box, Gold-plated Phalaenopsis pot, high-class signing pen, ..
3.2. Research current interests and needs
Giving gifts can make the giver feel happy, express the giver's affection to the recipient. It even strengthens the bond between the two. But a gift that doesn't match the recipient's needs will disappoint them and can affect the relationship.
First, the giver needs to carefully understand the preferences and needs of the recipient. Determine who it is, how are their current needs? And what do they need? Choosing the right gift for the recipient's preferences and needs will make the gift more valuable for gift giving.
Choose to buy gifts suitable to the position and position of the recipient in terms of form and value. Through gifts, it shows the aesthetic taste and respect of the giver for the other party. Express the mind and sincerity of the giver. So take the time to consider and choose the right gift based on different criteria such as: type, appearance and value. The giver needs to be careful and meticulous so that the recipient feels sincere and invested when you choose a gift.
3.3. Choose to buy the right product
"Choosing the wrong gift can put a relationship at risk. Because it shows that you two have nothing in common." Elizabeth Dunn – professor of psychology at the University of British Columbia in Canada – Co-author of the book 'Happy Money – The Science of Happier Spending', once said. Her research also shows that giving a gift the recipient doesn't like. Sometimes it will negatively affect how the giftee evaluates the relationship of the two people in the future.
Therefore, the giver needs to find out  office gifts  based on the appropriate criteria, conditions and time to choose to buy the right product, helping to strengthen each other's relationship and affection.
3.4. Don't forget the gift and choose the right time and place to give the gift
Publilius Syrus once said, "Speech is the mirror of the soul, as you say, you are." The gift with the dedication will become more meaningful than ever. And the giver will also feel the heart that the recipient wants to send. A good impression will be the beginning of long and lasting relationships.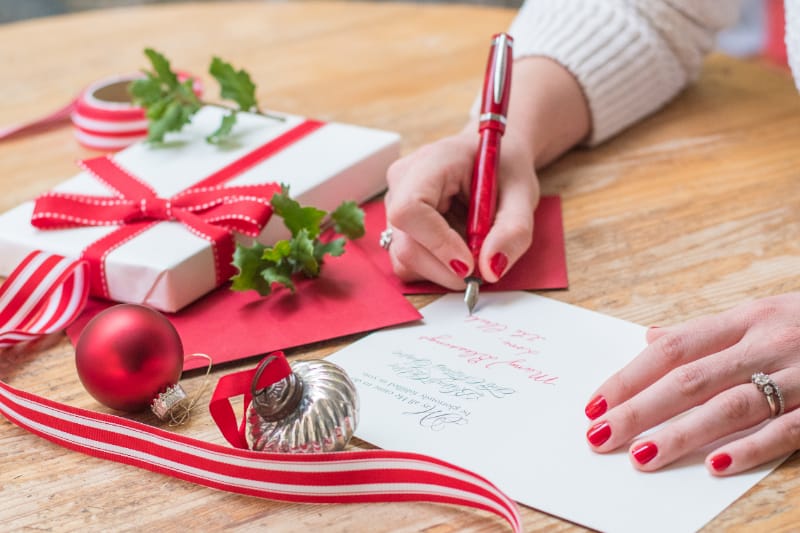 Another important thing to pay special attention to is when and where gifts are given.  Don't let your office gift selection efforts  go to waste. Just because of bad decisions made at the last minute.
3.4.1 Time to give gifts
Choosing the right time to give a gift increases the meaning of the gift, making the recipient appreciate the gift more. If given at an unclear time, without a purpose, it will make the recipient confused and doubtful about the gift being given. Time to give gifts to businesses should choose to  give gifts to  their employees such as:
Celebrating the company's founding day, year-end summary:

  this is the most appropriate occasion to give your company's companions a meaningful gift. They will also feel more proud of their contributions when they receive gifts.

Holidays, Tet

 : during these holidays, give a gift on time. Although small, it also shows the company's care for its employees.

Birthdays:

  Gifts on employees' birthdays will make them remember the company more. Take some time to learn about your employees' preferences so you can choose the best gift!
3.4.2 Gift giving place
Don't be too hasty or hasty, and don't be afraid or shy to miss the opportunity to give gifts. Choose the right place for the recipient and the giver to feel most comfortable and happy.
4. Popular types of office gifts
4.1. Crystal gifts
Crystal gifts are always considered a high-class product thanks to its luxurious and noble characteristics. Malu introduces some of the most popular crystal gifts today: Crystal table gifts, crystal balls, decorative crystal roses, etc.
4.2. Glass gifts
Glass gifts bring emotions to the recipient of purity, lightness, elegance, without being attached to other mixed colors. Some of Malu's glass gifts are worth referring to such as: Table clock, glass set, glass flower vase, etc.
4.3. Desktop gifts
Desktop gifts will definitely be   indispensable office gifts . It helps the desk stand out and will fill the void. Basically, this is not only a beautiful decoration, but it can also be a useful gift at work.
Malu would like to introduce some materials for table gifts such as:
Wooden desktop gifts: Under the skillful hands of artisans, wooden tabletop gifts become spiritual gifts that express the solemnity, personal brand and class of the gift to the recipient.

Metal desk gifts are based on two main materials, wood and metal, with a harmonious design of art that makes gifts more meaningful and valuable, suitable for any decoration space in the office. job.

Similar to desk gifts designed with other materials such as glass, crystal… are also popular with many people.
In order for gifts to be engraved in the mind of the recipient, businesses should engrave or print their logo, brand name and some brand identity features to promote the business image.
4.4. Unique gifts
Unique gifts are gifts that are created with novel shapes and designs. Unique gifts help attract and make a strong impression on the recipient. For example, smart, unique and strange technology gifts such as: Color changing watches, smart watches combined with body temperature measurement ….
4.5. Premium gifts
The value of the gift is one of the important factors when considering the appropriate choice for the recipient. Especially those with high status and important roles in the company. Some high-class gifts Malu introduced such as: high-class leather notebooks, high-class leather wallets, high-class signing pens, high-class wall paintings …
5. Popular gift product samples
5.1. Premium fountain pen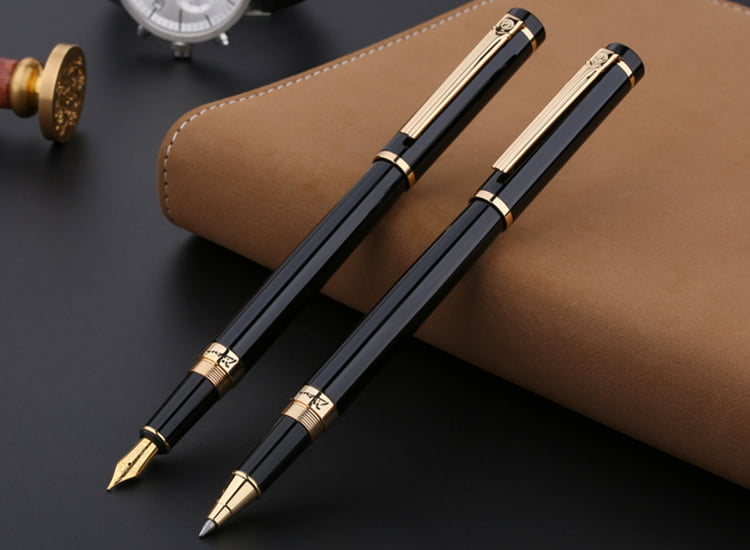 High-end signing pen  is an easy gift to choose for gift givers and a very meaningful and practical gift for the recipient. The high-end signing pens are made from precious materials, with long-term use value. Premium pen with good quality and luxurious design.
5.2. Premium Notebook
High-end manuals  are considered inseparable objects for office workers. This is an extremely practical gift that helps the recipient plan and note things to do, track work progress, and save important content.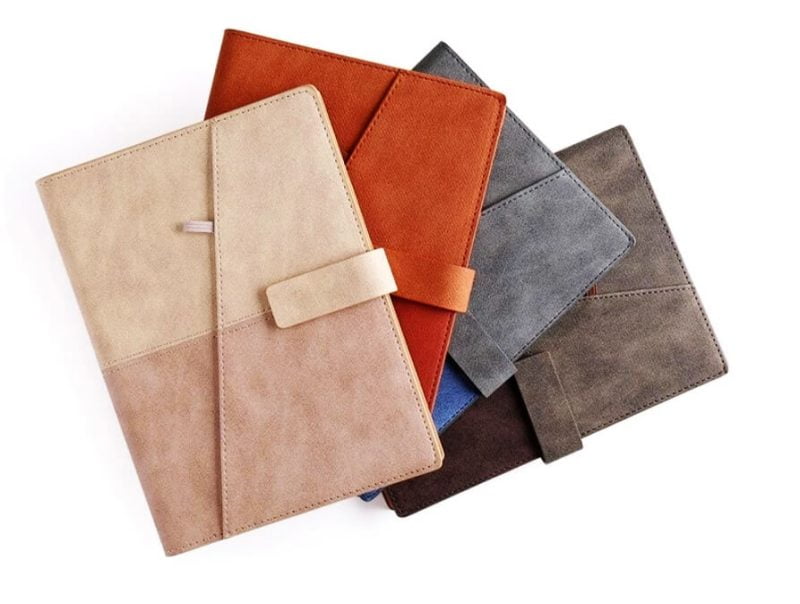 When giving corporate gifts, you can print your company logo to help promote the brand in the most natural way. A high-end, luxurious and convenient notebook will satisfy all gift recipients and help the sender affirm their class.
5.3. Desktop photo frames
Desktop photo frames are gifts with great spiritual value. Gift recipients can frame their favorite and meaningful pictures. So when they look at the pictures, they will remember the person who gave the picture frame. This is considered a source of motivation and inspiration to help recipients work more effectively and efficiently.
5.4. Calendar
Calendar helps recipients mark, note important milestones as part of work. Therefore, the calendar is also an ideal choice that brings many benefits to the recipient not only in work but also in life.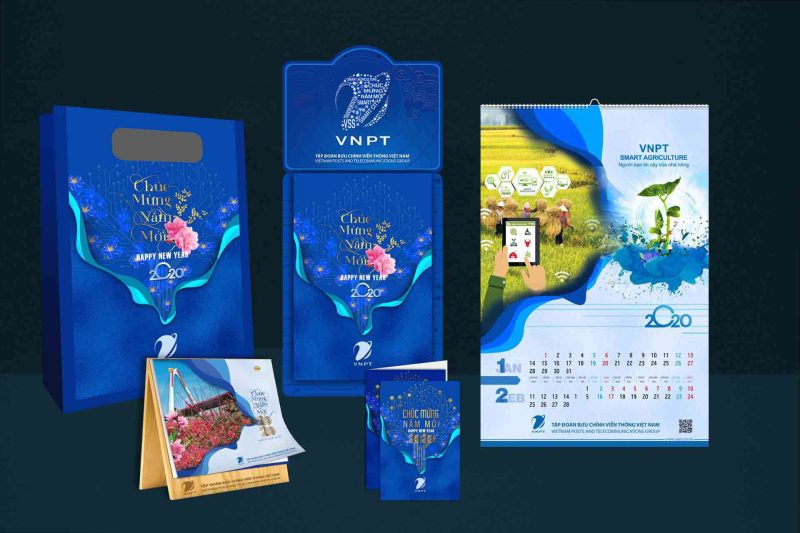 5.5. Stationery
Stationery items are often seen as practical gifts and are used every day at the office. Stationery gifts not only have spiritual value but also have high applicability, making the recipients often remember the business brand when using the product, highly contagious, helping many people know about the business. Karma.
5.6. Pen box
Pen box office gifts are created by artisans with a variety of designs including: key cap, single box, double wooden box, sliding lid. With many different colors and designs, bringing meaningful gifts to the recipient.
5.7. Water bottles, porcelain/glass cups
Nowadays, almost every office worker owns a water bottle or glass of water. Because the need to supply water to the body is essential. Therefore, a water bottle or glass of water is also an essential and popular gift. This trend is also used by many businesses as gifts.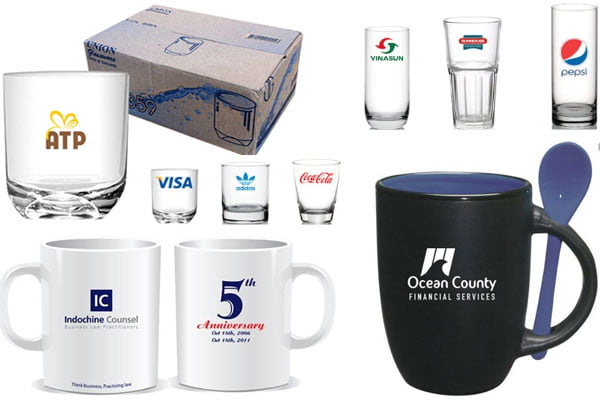 6. Summary
Above, Malu introduced and presented detailed information about office gifts . How to choose the most appropriate and effective gifts.
Those businesses who are looking for quality corporate gifts at reasonable prices,  Malu  is a great choice: