Modern roll Flexo printing with large capacity helps customers shorten printing time, print large quantities at a cheaper price. Flexo printing technology (roll flexo printing) allows printing on many materials such as paper, plastic, silver… So what is Flexo printing, learn more with Malu Design in this article.
What is Flexo Printing?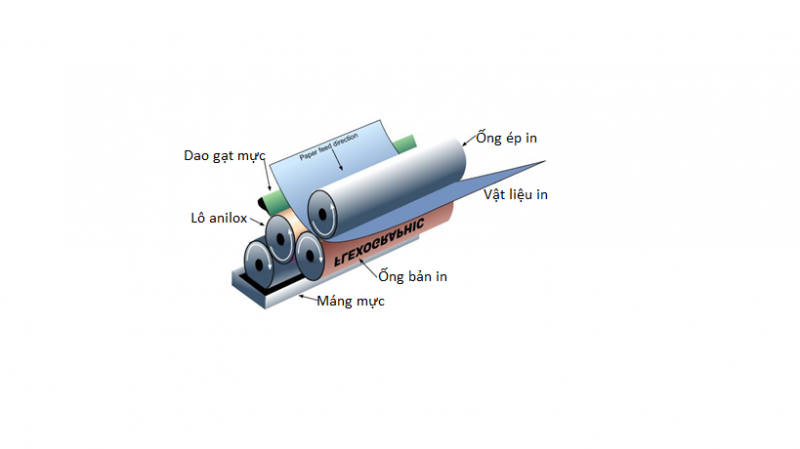 Flexo printing  ( roll flexo printing ) is a direct printing method, the ink is transferred from the ink tray to the anilox roll, to the embossed printing mold and then pressed directly onto the surface of the printed material. When the ink from the anilox roller transfers to the printing plate, it only adheres to the parts of the image to be printed that are embossed on the die. Therefore, when the die presses to the surface of the printed material, only the image to be printed appears on the paper.
To put it simply, roll Flexo printing does the following:
Liquid ink is transferred to the ink tray lot.

Ink continues to be transferred to the anilox batch, filling the recesses on this shaft.

Ink from the anilox batch is transferred to embossed positions on the platen (printing die mounted on the platen tube)

The ink-stick part of the printing mold is pressed onto the paper, forming a complete print by the pressing action of the printing press tube.
Flexo printers operate on the mechanism of high-speed, high-rolling rollers, so they can print in large quantities in a quick time. Flexo printing is used to print on almost any type of material, including plastics, metal films, fabrics, and paper.
Advantages of Flexo label printing :
Very good ink adhesion. The ink dries very quickly and does not smudge or smudge. The important thing is that you can print on any and all different materials.

Flexo technology also has an automatic die-off system after the printing process, so when printing materials are decals, the excess parts of the product are also peeled off the adhesive base.
In particular,  low-cost Flexo printing can accept printing materials in rolls, the rolls of printing paper run continuously, making Flexo printing speed fast, printing large quantities with many different printing materials, meeting the production schedule. Large output, fast printing capacity and can print on roll materials for automatic gluing machines. This is suitable when applied to decal and label printing, helping Flexo printing factory to receive large orders and fast delivery.
However, besides the above advantages,  flexo printing  also has some  disadvantages :
Initially, this printing technique will take longer due to the time it takes to create prints. On the other hand, the cost of a photopolymer is usually quite high.

Only suitable for printing very large quantities, so for small quantities, you should not use this printing method.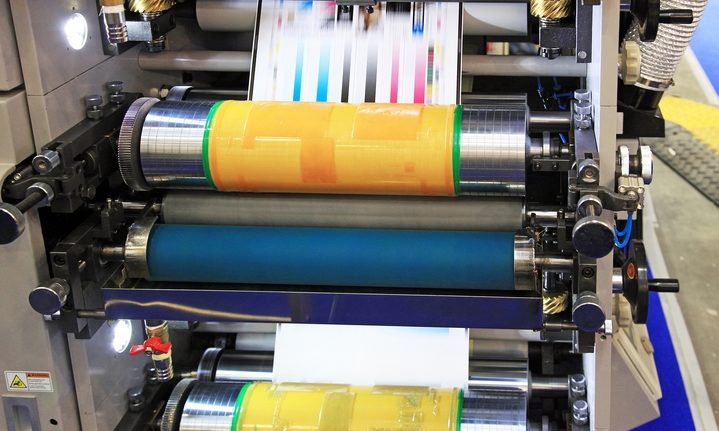 Should Flexo or Offset printing?
Both Flexo and Offset are two popular label printing technologies that can be applied on a variety of materials from fabric, paper to wood, metal… However, they also have obvious differences that we need to look at. Get the right choice for your packaging printing and packaging needs.
Flexo printing is suitable for the needs of printing labels in rolls. Offset printing is more popular with paper packaging, publications, and sheet products such as books, newspapers, leaflets, etc.
Roll Flexo printing  uses anilox rollers to transfer ink, so products are uniform in color. As for Offset printing, the printed image will be more beautiful and impressive, but it is difficult to have such uniformity.
In terms of cost, both Flexo and Offset printing will have a low fee if customers order prints in large quantities with the same copies. If you print in small quantities and need to change label designs often, this is not the right printing technology, you should choose digital printing to be faster and better.
What materials can Flexo printing technology be printed on?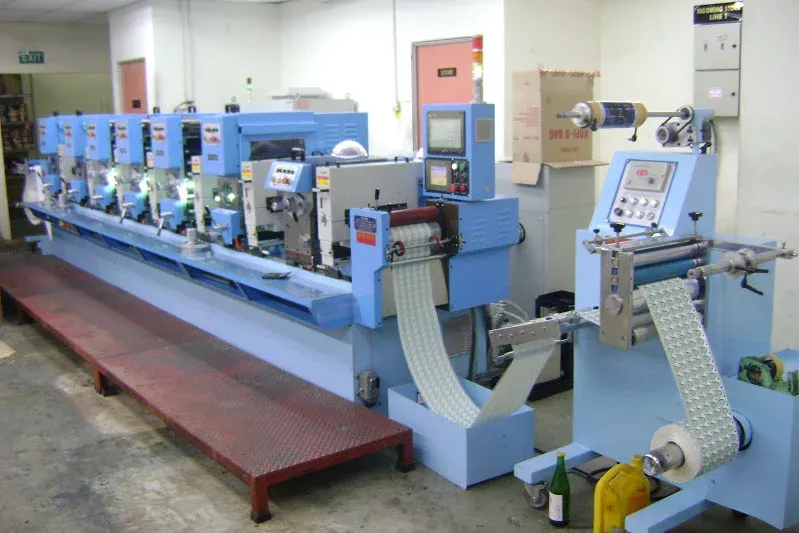 Flexo printing technology  to print on all materials, in which, the main materials are as follows:
Paper decal: This is a material consisting of 4 layers, the top is paper, followed by an adhesive layer (usually Acrylic glue), followed by an adhesive compartment (not allowing the adhesive layer to adhere to the base layer), finally base layer (using Glassine paper will make it easier to separate the decal from the base). This is the cheapest material, easy to print, can print in many different colors. However, it is easy to absorb water, easily torn, broken, when peeled off often leaves a glue mark.

Print Decal Broken: This is a special paper decal material, it will be torn into pieces (broken) when peeled off the pasted surface. Broken decals are often used as sealing stamps, warranty stamps.

Silver decal: This is a type of decal that is coated with a layer of silver on top to make the print more beautiful and durable.

Plastic Decal: Plastic decal also includes 4 layers like paper decal, only the top layer is plastic (PP, PE or PVC), in which PP plastic decal is the cheapest. Plastic decals are waterproof, glossy prints are more beautiful, harder to damage than paper decals, but the cost is 3-5 times higher than paper decals.

Clear Decal: This is also a type of plastic decal, the top layer is transparent, see-through plastic. It is more beautiful and luxurious than regular plastic decal, the price is a bit higher.
Plastic and paper are two common materials used to print decals and labels today, in which paper label printing has the advantage of cheap price, beautiful printing color, but the weakness is that it is easy to absorb water, tear, and damage. In case your business needs durable labels that can withstand many harsh environments: rain, sun, cold, etc., you should print plastic labels.
What is Flexo printing technology used for?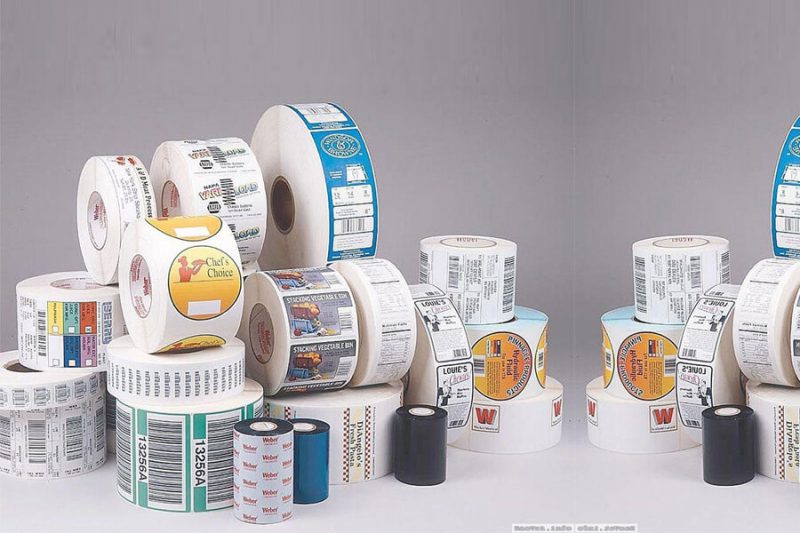 Product label stamps:  Product labels here can be stickers printed with company or business logos or sub-labels printed with the most general information about the product: product name, ingredients, uses, quantity , usage, production date, expiry date… so that consumers can understand and recognize the brand, contributing to promoting the company's image more widely. This type of label is the most popular, almost any product on the market: food, cosmetics, household… now need to print labels.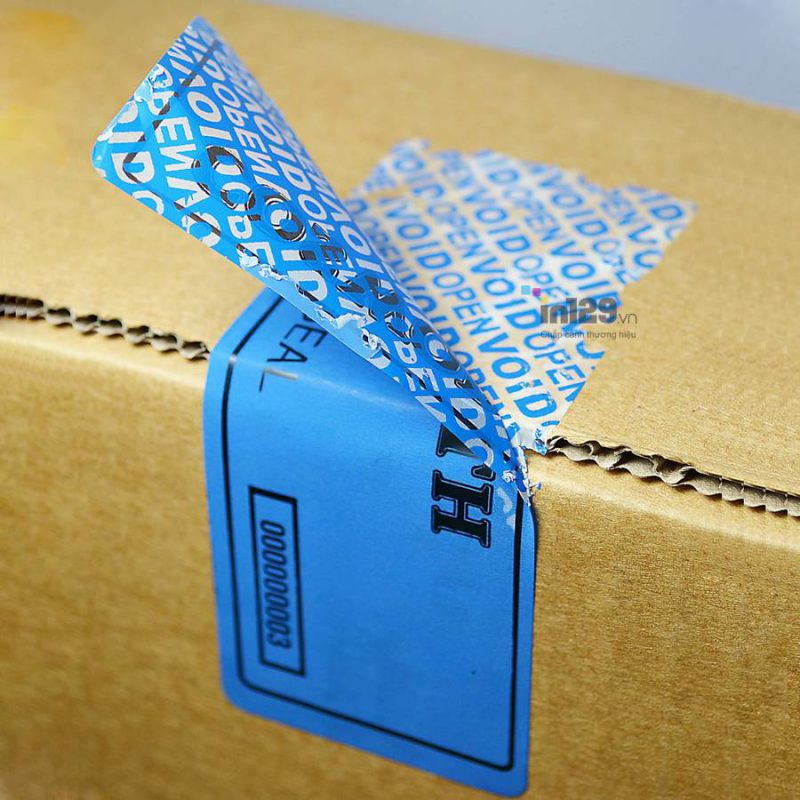 Sealing stamp:  The type of stamp that is affixed to the screws of electronic components (television, computer, phone…) or the lid of the box, the bottle cap… to prevent the action of dismantling and peeling before reaching the user. use. With sealing stamps, there are two main materials used in Flexo printing: brittle paper (broken paper, broken paper …) and tough paper. These types of paper will all be damaged when there are signs of peeling, and can not be glued back to the original.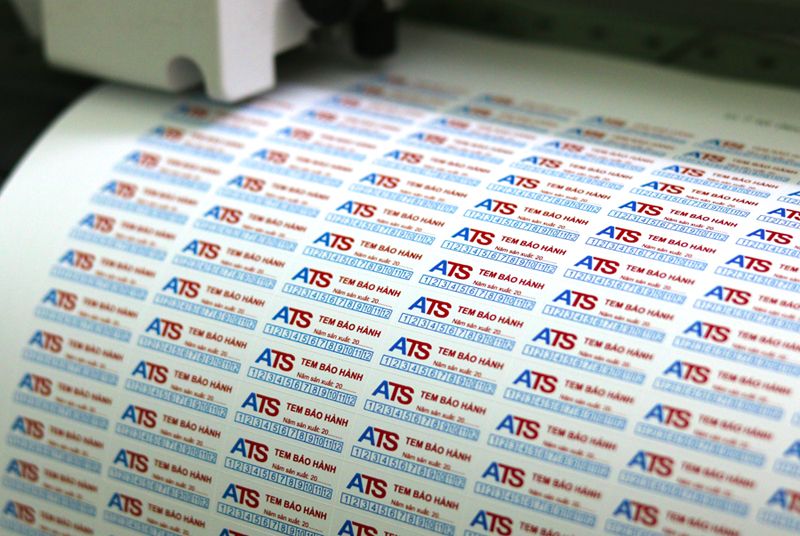 Warranty stamp:  This type of stamp affixed on the product is a commitment of the business to the consumer that the product is still in its original condition. Through warranty stamps also to help identify and distinguish fake goods – real goods, contributing to improving the reputation of the unit in the market.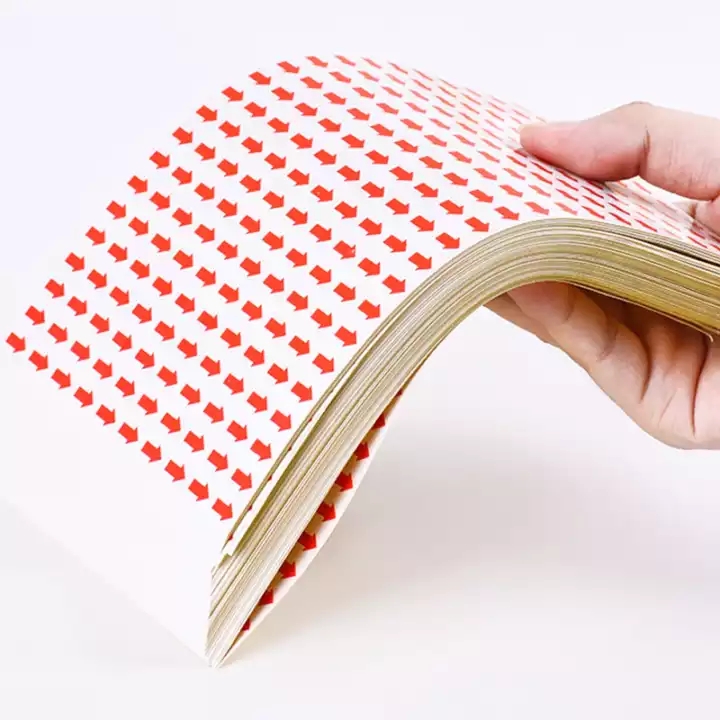 Error stickers:  This type of stamp often has many shapes such as round, square, triangle, arrow with many different colors. As the name suggests, stamps are used to paste on defective products. Each company or each mistake will be prescribed stamps with a uniform shape and color for easy classification and correction.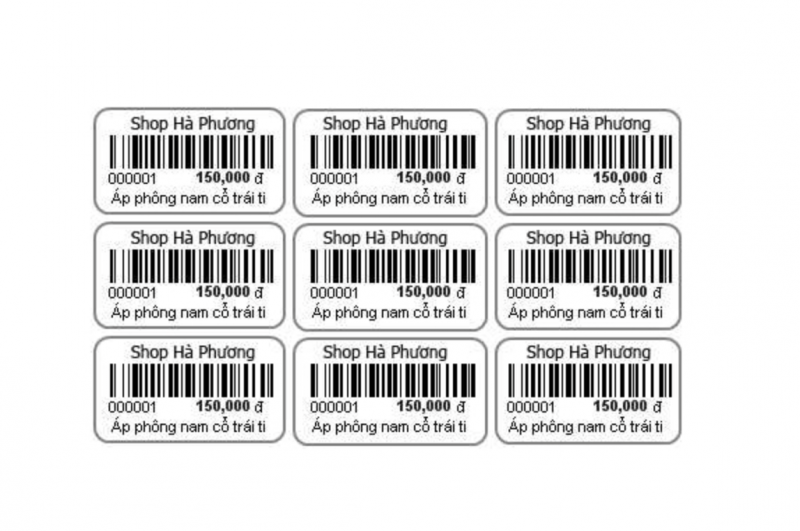 Product price stamp:  Product price stamp is used to record the product price, usually on the stamp there is also other information such as: size, size, volume, bar code …
The price of Flexo Hanoi decal printing  depends on many factors such as:
Size of labels:  

Flexo printing price

  for large size decals and labels will cost more than small size decals. The reason is easy to understand, small stamps always save printing materials and printing time compared to large stamps.

Label printing materials: The price list  

of Flexo Hanoi decal printing 

 also depends a lot on the material of label printing. Among the materials, printing paper stamps will be the cheapest, followed by plastic stamps, and high-end stamps and decals such as silver poker will be more expensive.

Number of printed Flexo stamps in rolls: If you want  

to print cheap Flexo

 , you must definitely remember the rule that the more you print, the more you save on costs.

Decal processing: For customers who want to  

print for Flexo processing, 

 which means that they want to die-cut the labels, lamination with glossy or matte film, coated with emulsions to increase the aesthetics and durability of the stamps, of course the cost will also have to be high. than.

Delivery time: Normally, the delivery time of the units is usually 3-5 days, but if you need urgent delivery within the day or after 1-2 days, the cost of printing labels may increase.
Customers should choose Flexo printing technology to print decals and labels when:
Need to print in bulk: Flexo printers have the fastest print speed and capacity compared to other printers. As a result, when needing to print decals and labels in large quantities, customers should choose Flexo printing technology.

Using  

an automatic labeling machine

 : Flexo printers have a unit that rolls the labels after printing. For large companies with a large number of goods, manual labeling is time-consuming and labor-intensive, and the rate of errors, deviations, and omissions is relatively high. Therefore, the use of roll labels (printed by Flexo technology) will be compatible with automatic labeling machines, saving time, labor costs, and optimizing profits.

Need to print different sizes: Flexo printers accept a variety of paper sizes. Therefore, it meets many customer requirements. Unlike offset printing, which only accepts a single print size.

Need to process after printing: Flexo printer includes a label die-cutting system, removing excess around labels, laminating. Therefore, it can process prints quickly without having to switch to other single machines, which saves time.
What is the Flexo printing process like?
Before printing
Flexo prints before finishing need to go through the following stages:
Prepress, print file processing: is the process of designing print files on software to produce the final outfilm in pdf format.

Output film manufacturing: It is the process of converting digital data from a computer into analog data on film through film cameras. The film version usually has 4 films representing 4 colors C (Cyan), M (Magenta), Y (Yellow) and K (Key – Black). These films are available in black and white.

Drying the printing mold: After the film is released, these films will be put into the zinc machine to dry the zinc. At this time, the elements to be printed will be corroded under the photochemical action. The unprinted part will be retained because light cannot penetrate the film.

Shaft Mount: Mount the print die on the printer's rotating shaft.
During Flexo printing roll
Flexo printers operate in a circular form, the printed material passes through the color stations in turn thanks to the movement of the transfer rollers (rollers). Each color station is a separate color and is fitted with a separate printing die. When passing through a color station, the image to be printed will appear on the print surface with the corresponding color. Thus, Flexo printing can print multiple colors at once and unlimited quantity. In fact, Flexo printers have from 2 to 8 colors, many color stations, the printer system will be too long and cumbersome.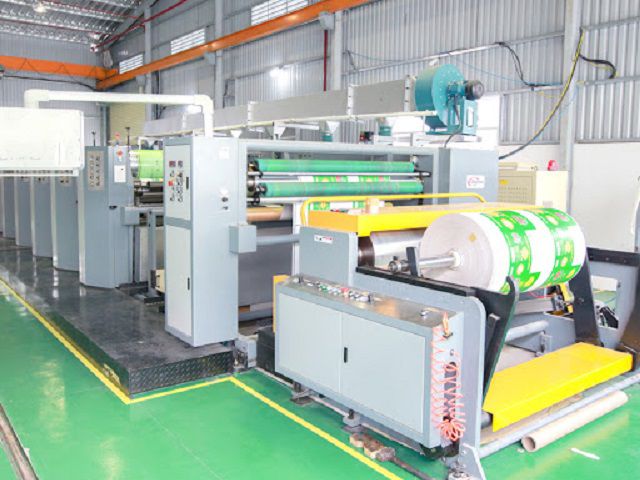 At each color station the printing process takes place as follows:
The print color is transferred from the ink tank or ink cartridge to the ink tray lot by the rotation of the roller (spindle).

After that, the printing color from the ink tray lot is transferred to the anilox batch. At this surface there are tiny cells to store ink. Ink will be filled in these cells and the excess is removed by the ink knife.

Next, the color on the anilox batch is pressed to the embossed positions of the printing mold.

Finally, the part of the printing mold with ink is pressed onto the surface of the printing material to form a complete printing table thanks to the pressure of the printing press tubes.
After flexographic printing
Flexo roll printers can   pre-assemble cutting, die, laminating, … prints on the machine or users can install those parts to perform processing and finishing prints after printing.
As a result, after printing is completed, the print is fed into a slitting machine to cut large rolls of printed material to their specified width. This stitch is used in printing labels and decals. After printing, the large roll is put into the cutter to separate into small pieces of labels.
On the other hand, prints can also be transferred onto die machines or other converting devices that convert rolls of printed material into corrugated cartons, corrugated boxes, sealable bags and other forms of packaging. .
In addition, to preserve ink durability or keep prints long-lasting. After printing, the user can ask the printing factory to lamination (add a thin layer of nylon film) on the surface of the print. However, this method will increase printing costs, so it should be carefully considered, really necessary to use.
In addition to Flexo printing technology, you can also refer to other printing technologies and printing services: