What is corporate culture? Having a good company culture is no longer an option, but a must instead. Today, job candidates are interested in company culture as important as the salary and benefits they receive.
While one company's culture may not necessarily be the right fit for another, you can learn from great companies around the world, and build your own corporate culture.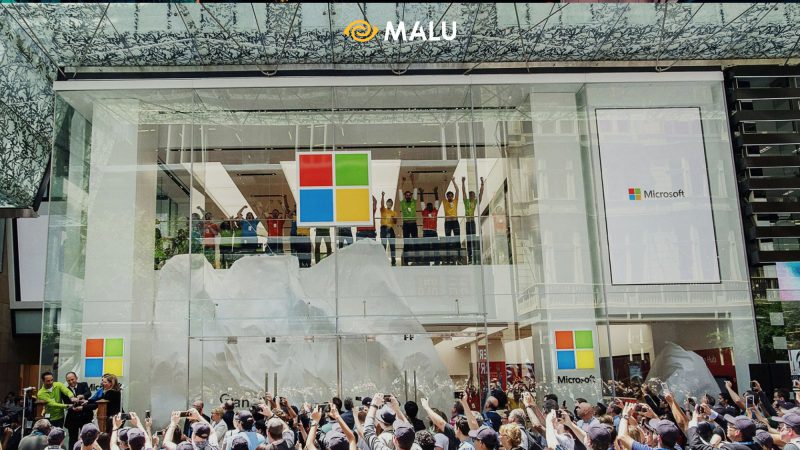 People often think:  Brand  and  culture  are two completely different categories. Brand building is the job of the Marketing department, and establishing the culture is the responsibility of the HR department.
But have you ever asked yourself the question: What will customers think of the brand if the business does not build a strong enough cultural identity? What makes the difference between a forest of big and small brands in the market? Do customers still trust the products of a brand with an unsustainable culture?
Let's find out with Malu the definition of the concept of  Brand Culture.  Also, discover the 6-step process for building a  brand culture  that thrives and lasts.
>>  What is Brand? The simplest definition of a brand
1. What is Brand Culture?
Brand Culture , simply understood, is the core value, the message that businesses want to convey to customers about the brand. Brand culture determines all aspects related to the brand, including  brand identity ,  brand personality ,  customer experience with the brand , etc.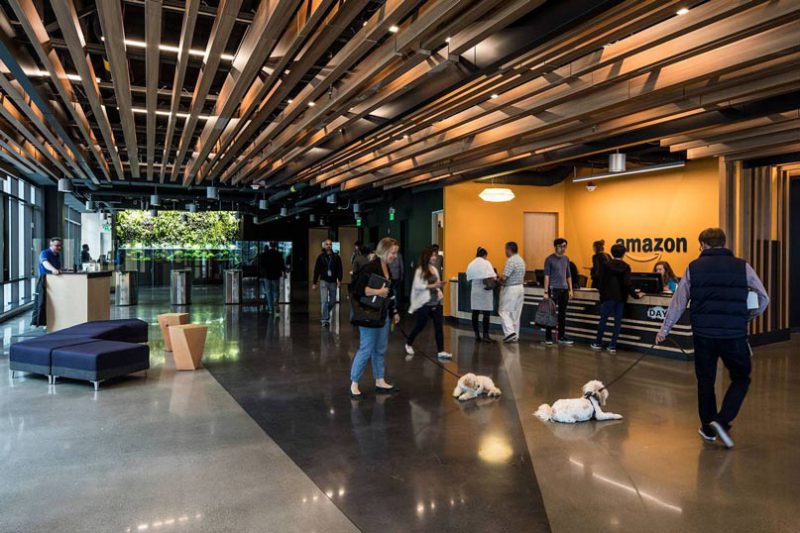 Therefore, brand culture is of great importance in shaping and developing a business. How to approach and "read" customers at each touch point, make the right strategic decisions related to communication, brand marketing? To answer those questions, businesses need to compare with Brand Culture.
2. Benefits of building Brand Culture
For customers , a business with a sustainable culture has a great impact on  Brand Perception  – the perception of the brand in them.
Customers are easily attracted to businesses with outstanding personality traits that are different from similar products. They trust the products of reputable brands, willing to try and give feedback to help the product improve.
Besides, businesses with good Brand Culture often attract an impressive number of loyal customers. Customers are happy and satisfied with the experience they get from the brand. It is also easier for customers to engage with brands with clear personalities than with the rest of the competition.
As a matter of course, loyal customers will recommend products and brands to their relatives and friends. Sales revenue skyrocketed, giving businesses a lot of capital to develop and build brands.
>>>  Customer Retention – 12 Effective Customer Retention Strategies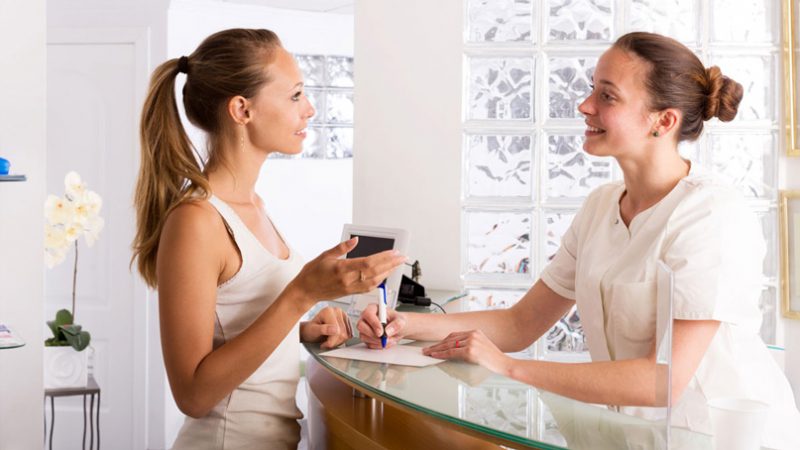 For employees in the business , a business with a clear culture helps them have more motivation to strive at work. Productivity is improved, product quality is improved, customers are satisfied with the experience of high quality products. This is a relationship where both parties:  the customer  –  the business  are mutually beneficial.
3. 6 steps to build a sustainable brand culture
After understanding the concept and importance of Brand Culture, it's time to explore the 6-step process of building a solid brand culture:
Step 1: Determine the value of the business
You need to answer the 3 most important questions of every business
Corporate culture does not exist only in parties, free food and drinks. What people really want is to understand, what they are working for, and what they will become in the future. Without identifying specific values, employees will gradually feel discouraged and leave.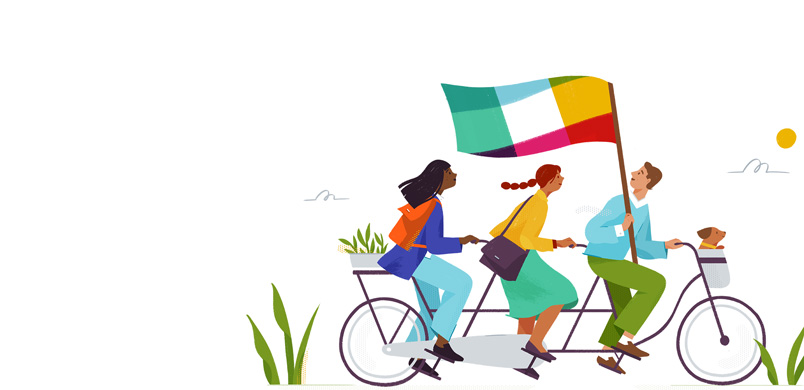 These values ​​do not exist based on a statement painted beautifully on the wall, in the most beautiful corner where everyone can see it. It should be specific actions, specific jobs, tied to people's work experience.
The first step to build and develop a sustainable corporate culture, that business must understand what they need, in what direction to develop, and what message to convey to the public? Businesses need to answer these questions in their own.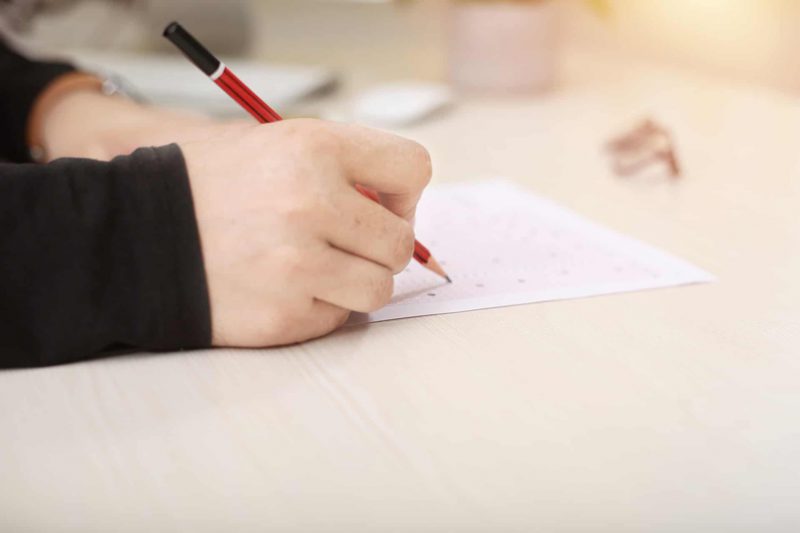 Another important step in planning Brand Culture is that businesses need to orient the brand structure ( Brand Architecture ) they will develop. Will the brand system of the business go in the direction of a parent brand that covers all related sub-brands, or build a group of independent, unrelated brands?
>>>  Brand Extension: What is Brand Extension Strategy?
Step 2: Re-evaluate the current corporate culture
Corporate culture starts with the first employees. What they believe in and the values ​​they bring and aim for is culture. With just 5-10 people, you have a clear picture of the current corporate culture. Please review and make appropriate adjustments
For this to happen, employees need to be really familiar with the brand culture.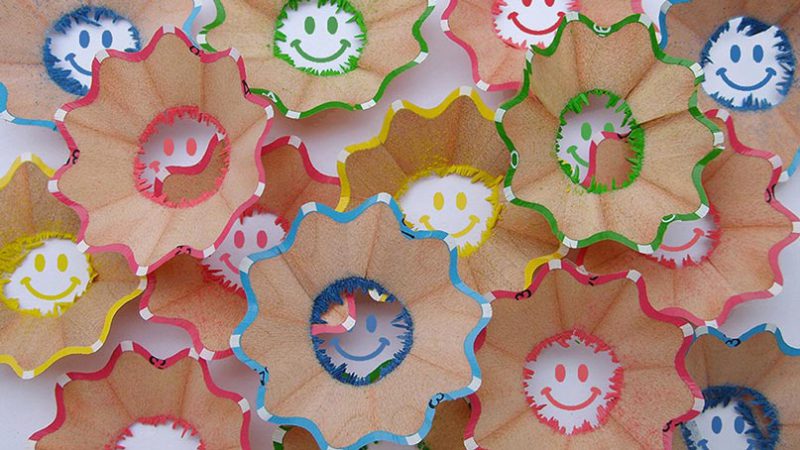 This familiarization process needs to start with senior management. They are the ones who clearly shape the culture, and convey the message to the lower departments. According to the top-down model, employees will gradually use the characteristics and get used to the new corporate culture.
Documents expressing  core values  ​​and official brand messages from senior management will spread and strengthen the culture of formation and development in the business.
Step 3: Invest time in branding
Corporate brand is what employees think, feel and share with those around them about the way they work. A good brand will make an important contribution to building a sustainable corporate culture.
Pride is the key, helping all employees have more positive and proactive attitudes in their work.
>>> Refer to Malu's premium brand identity design service  .
Step 4: Optimizing the recruitment process
When it comes to the recruitment process, spend more time choosing the right people because, if you don't have the same goals and objectives, it will take a lot of time for both of you to get nowhere. .
Here are a few points to keep in mind when hiring:
Make sure candidates agree with the company's culture and values

Optimizing the recruitment process into many parts, many angles

Prioritize attitude, more than experience and skills.
Step 5: Continually reinforce corporate value
Surely you have ever remembered the concept of  Employer Branding – employer brand ? The brand that is coveted by the candidates will certainly be seen in the positive eyes of the outside public.
To build a quality employer image, you first need to improve human resource management. You need to build an ideal working environment for your employees. The working space is spacious, airy, with many trees. Culture is dynamic, relaxed, open, creative.
Having programs and rewards to encourage people to follow your values ​​is the secret to building a successful culture. Let's have rewards for individuals with specific contributions.
Some examples are:
Rewards for individuals with positive contributions

Give a gift on your birthday

Organize team-building sessions, workshops,…
Step 6: Control and measure effectiveness
For customers to be loyal to you, first of all, businesses need to be loyal to the corporate culture they have established.
You can measure effectiveness in many ways, such as conducting surveys, evaluating or interviewing your employees to see if they are satisfied with the culture that the business is trying to build.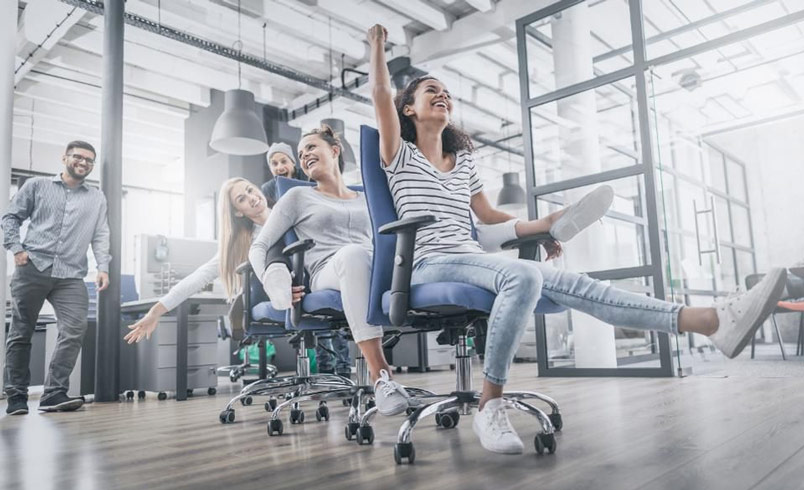 Continuously monitor & measure and optimize activities to build a positive culture.
Building a company culture is one of the most important endeavors for any business – and it's also key to recruiting and retaining a highly engaged, productive team.
4. 11 big enterprises build sustainable brand culture
The following visual examples will give you a specific look at the impact of corporate culture on brands:
1. Netflix's corporate culture
Netflix is ​​the largest online movie streaming service in the world. Few people would have expected that Netflix was just a fledgling DVD rental business more than 10 years ago.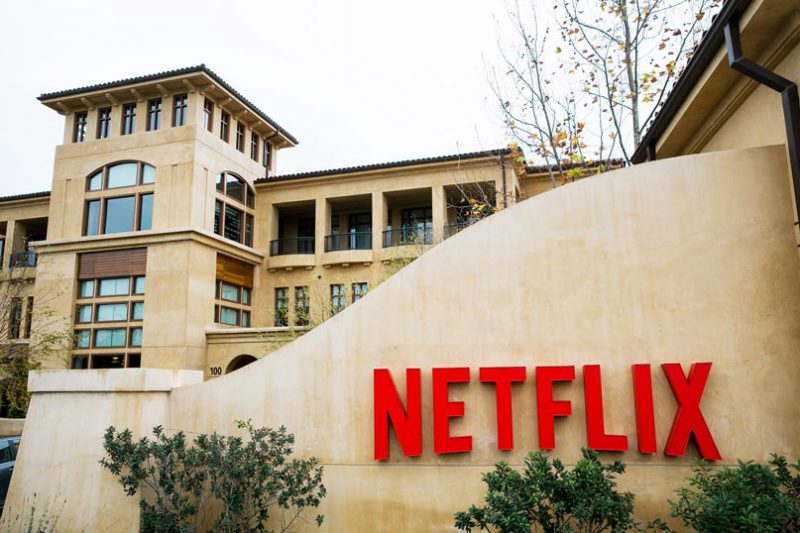 Netflix has built a really strong corporate culture: Putting work freedom and employee responsibilities first. The company concept: It doesn't matter how many hours you work, the important thing here is how effectively you contributed during that time.
The enthusiasm and energy of the business is also clearly shown through the company's logo and identity system: Netflix lettering with a liberal cube design, taking the dominant red color in enthusiasm, dynamism and freedom.
Lesson: Always strive towards a great workplace, where all employees are inspired to pursue common goals, contribute together, and grow together.
2. Google's corporate culture
It would be a mistake to mention company culture without the name Google (or parent company, Alphabet). Google's company culture has been incredibly popular over the years.
Free meals, vacations, employee parties, financial commissions, presentations by leaders, gym, allowing dogs into the office, etc. and many other great things. Google employees are known as the most talented and outstanding people in the world.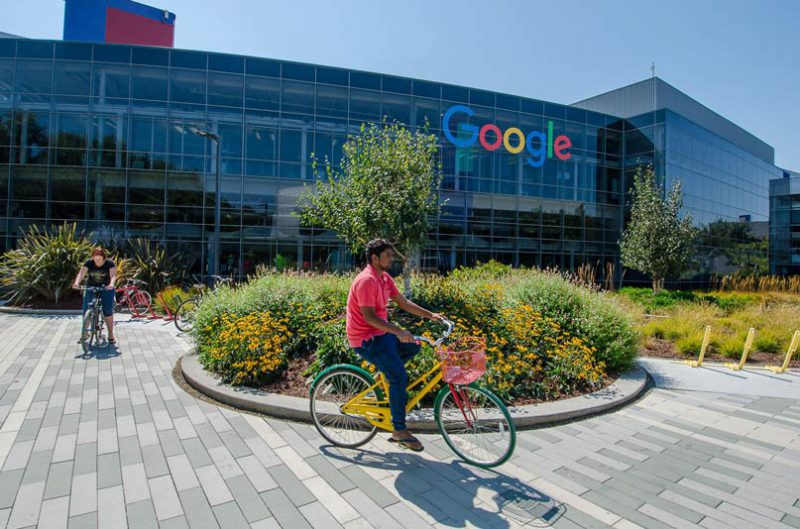 As Google continues to grow, and the company has expanded to branch offices in many countries, it has become more difficult to maintain this culture as it is at headquarters. The larger the company, the more this culture has to change to accommodate local employees and management capabilities.
However, Google still has some feedback from employees that they are stressed by working in an overly competitive environment, and the company culture has not helped them achieve a work-life balance.
Lesson:  Even the best cultures can change to meet the evolving interests of the company as a whole. A successful company culture will help that business succeed.
3. Company culture Zappos
Zappos is the world's largest online footwear e-commerce brand. So what does this company's culture look like?
It starts from the very first interviews, the criterion of suitability with the company culture is an important criterion, accounting for more than 50% of the candidate's score. Zappos offers 10 core values ​​to each member of their company:
Provide excellent service

Embrace and be ready for change

Create fun and a little "different"

Adventure, creativity, progress

Pursue growth and learning

Build an honest relationship

Build positive spirit in the group

Do more with less resources

Keep the passion

Always humble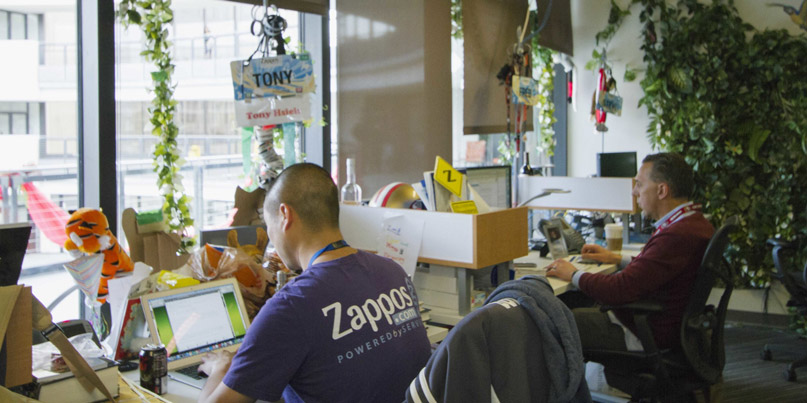 It sounds crazy, but Zappos once offered to pay $2,000 to employees who felt the work environment was not suitable during the first week of probation. However, with a lot of team building sessions and a generous salary package, it is not surprising that this is one of the businesses with the best labor performance in the world.
Employees will pass skills tests and demonstrate their ability to advance in their careers. A good working environment, bringing many benefits to employees, always making them satisfied and happy is Zappos's approach in the process of building company culture. When you have a good company culture, good customer service and a good brand will come by itself.
Zappos' dynamism, breakthrough, and enterprising are also reflected in its logo and brand identity.
Lesson:  Zappos hires employees based on criteria that fit the company's culture. Creating standards in the company, then finding the right candidates is the motto of Zappos.
>>>  How To Become A Talented CEO
4. Shopify's corporate culture
Considered one of the "unicorns" in the start-up world, Shopify's work environment is also famous for encouraging employees to use technology to solve problems at work.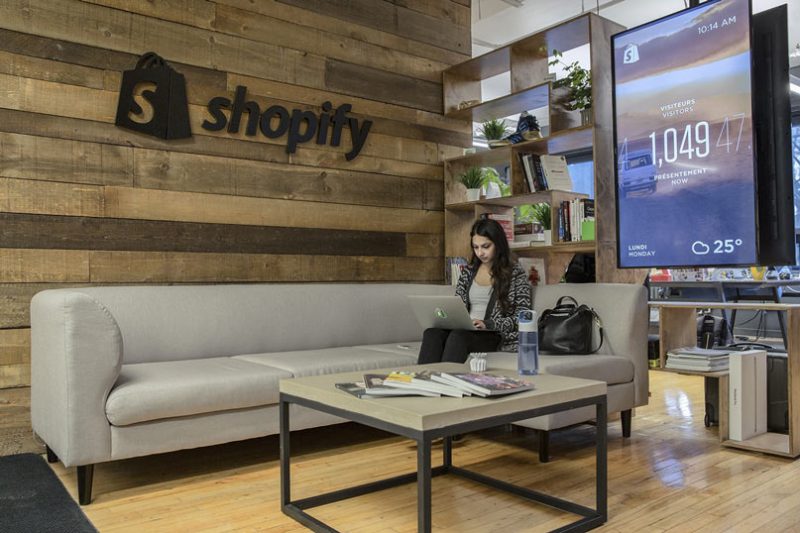 Logo design with modern, simple lines. Shopify wants to convey the core value of its brand identity: Every problem can be solved simply, thanks to technology.
Lesson: Shopify cares deeply about the work it does. Always be an avid learner, grow through change, and make an impact in everything Shopify does.
5. Twitter's corporate culture
Twitter employees are constantly raving about their company's great culture. Meetings held on the rooftop, friendly colleagues, supportive environment, especially each individual in the company feels part of the common development vision.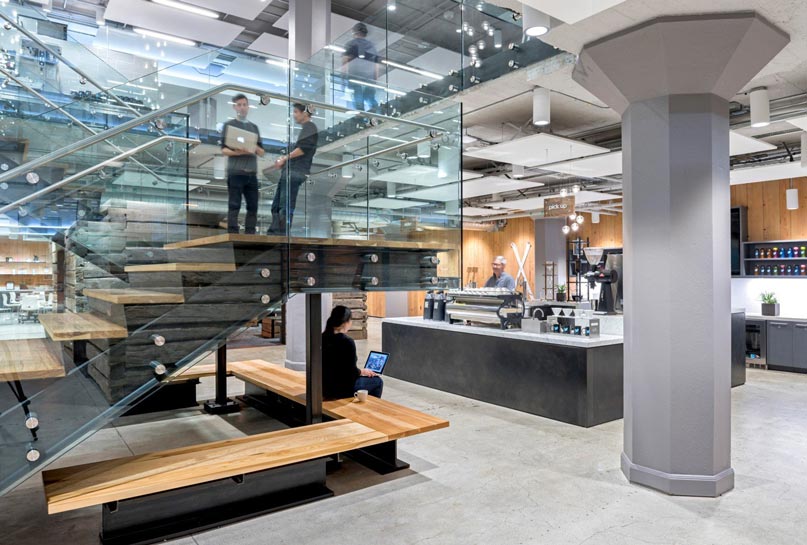 Twitter employees at its San Francisco headquarters are also provided with free meals, yoga classes, and unlimited vacations. And the best thing about Twitter is that the employees feel that they are working with smart people
There has been a lot of talk about standardization in Twitter logo design proportions, but this identity is more than that. The bird symbol and the blue color show that people can freely and freely express their views, thoughts and opinions about life and the things around them.
Lesson:  A friendly, open working environment is the foundation for a solid company culture.
6. Corporate culture of Southwest Airlines
The airline industry is generally regarded as having grumpy staff and lousy customer service, but Southwest Airlines does the exact opposite.
Loyal customers of this airline often comment that the staff is very friendly and open, always willing to help and  solve any problems of customers .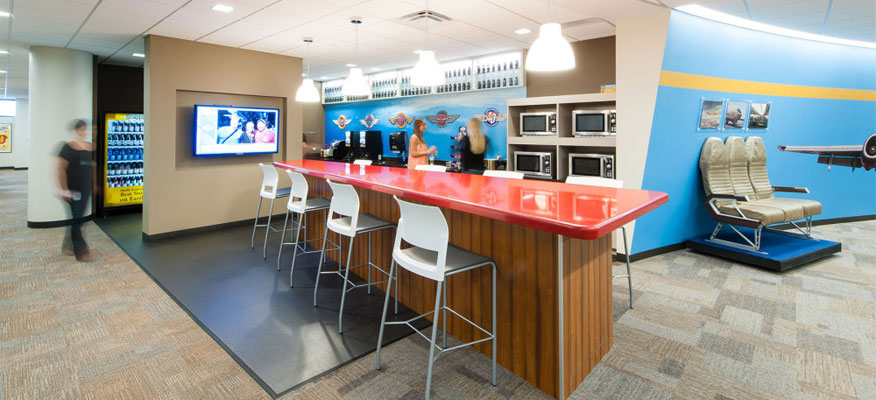 This culture is not something new. The company has been in business for more than 43 years. However, to a certain extent, the company has instilled vision and goals in their employees, so that they understand the value they bring to customers. Southwest empowers employees to do whatever it takes to make customers happy, to achieve the company's cultural strategy.
Lesson:  Foundation companies communicate the company's vision and values ​​to customers so that all employees can understand.
7. Chevron's company culture
Chevron is a company known for its culture of helping. Employees always appreciate Chevron because there they are dedicated to instruct and guide. Chevron shows its care for employees by providing a fitness center at the company's headquarters and having a permanent membership card. At the same time, there are health programs such as massage, personal training.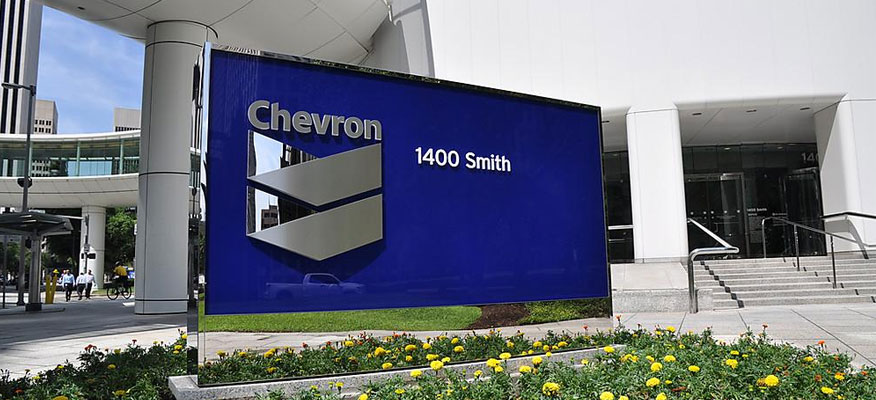 Chevron builds on short breaks during work. Chevron's actions make employees feel cared for and valued.
Lesson:  Company culture doesn't need to have ping pong tables or free beer. Simply provide employees with health benefits, and enthusiastic support from each other.
8. SquareSpace's corporate culture
This successful startup is regularly on the list of the best places to work in New York City. The company's culture is "flat, open, and creative". Flat here is almost no or very few layers of direction between staff and management.
This approach is quite common among startups, and can be more difficult to maintain as the company grows larger.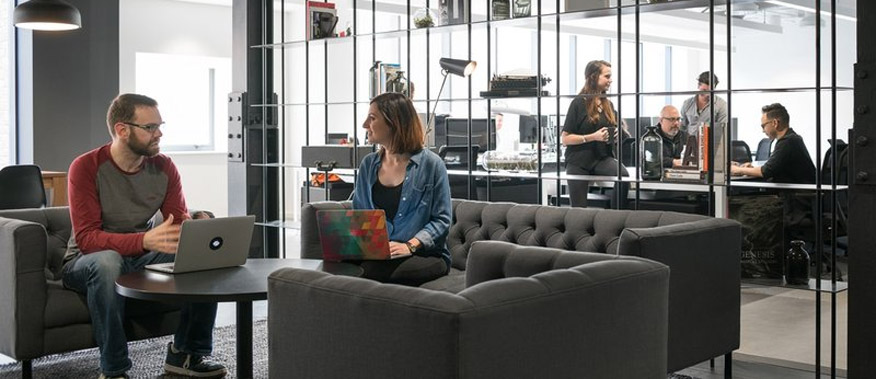 SquareSpace also offers great benefits for their employees, 100% good health insurance, vacations throughout the year, nice office space, different meals, kitchen, monthly party, area rest areas, and training instructors.
Such practical benefits are the culture that SquareSpace aims for, ensuring employees can work at their best.
Article:  Employees may find that their words carry weight if not managed by too many layers of leadership. This freedom allows SquareSpace employees to be more independent thinkers and creatives.
9. Facebook's corporate culture
Like Google, Facebook is a company that has evolved with a unique company culture.
Facebook is like many other companies, providing food, personal benefits, open workspaces, in-office laundry, face-to-face conversations, a competitive environment that helps employees learn and develop.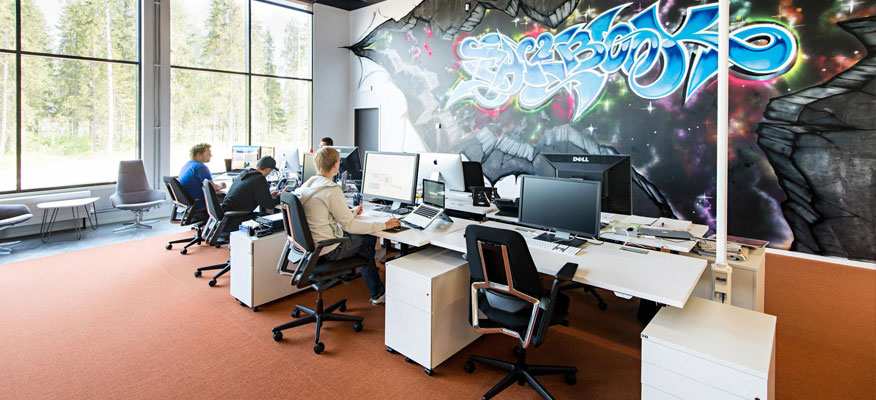 But Facebook is plagued with similar problems: A competitive environment leads to stress, plus, it seems that a liberal, eco-friendly organizational structure will succeed in small businesses. than large enterprises.
To meet this challenge, Facebook has built many conference rooms, separate buildings, a series of outdoor areas on breaks, and the island (including CEO Mark Zuckerberg) all work in a single office. Open room with the staff. This flat culture model has created fair competition.
Lesson:  The competitive environment will have both good and bad sides. Addressing bad points will help your business grow.
10. Adobe's Company Culture
Adobe is a company with a culture of creating challenges for their employees with difficult projects, then providing the support they need to help them complete them. Offering the same big benefits as most other companies, Adobe also focuses on avoiding a small, detailed management approach to help employees have confidence that they will do the best they can.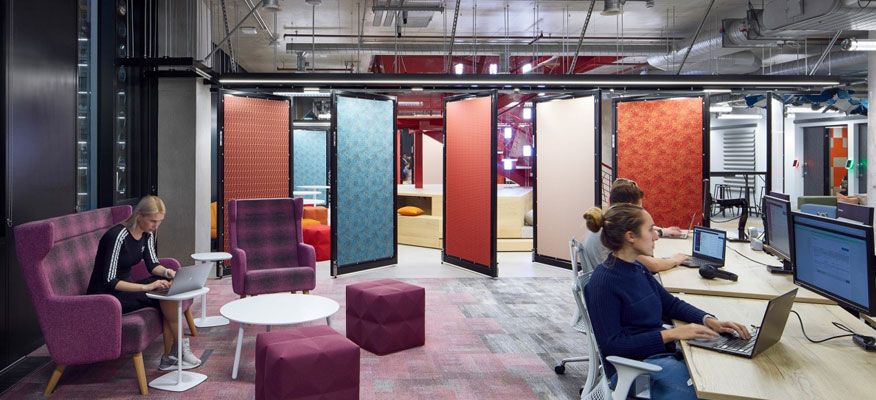 Adobe's products are creative, and it's only when they avoid the overly detailed management style, constantly monitoring employees with metrics and KPIs, that they feel free and create products. Good. Adobe does not use scales to evaluate employee performance.
The manager will act as a facilitator, allowing employees to set goals and ensure that they will achieve them. Employees are also allowed to buy or award shares of the company. Training courses are organized to help them acquire the necessary development skills.
Lesson:  Putting trust in employees is a good culture that helps a company grow in the long run, because trust creates people who are capable of independence and self-control.
11. Mobile World's Corporate Culture
The Gioi Di Dong is a well-known large corporation and has experienced outstanding development non-stop since its establishment until now. To achieve this success, the company has focused on building its own distinct corporate culture.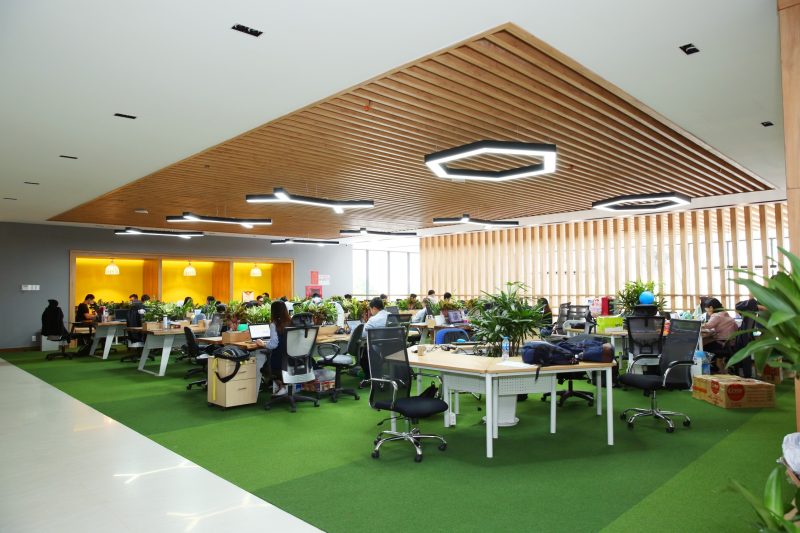 By emphasizing dedication, always putting customers first, creating an open, fair and respectful working atmosphere for employees. With a positive environment and conditions to develop talents and knowledge, Mobile World's employees have built together a unique culture that harmonizes individual interests and the common interests of the company. All the people in company.
Summary of corporate culture
Many companies offer the same benefits when you become a member. However, there will still be big differences in the way it works, which may or may not be right for you.
The best company cultures are those that help employees feel safe and welcome, not one that creates uncomfortable feelings at work.
After this article, hopefully you can draw more useful knowledge for yourself in building and developing your brand. Good luck!