Every year around January and February, business activities   on Tet holiday are busier than ever. People buy and sell, houses shop for Tet. In Vietnam, there are also many people who   can "enough to eat" for the whole year thanks to a Tet sale .
Wise people who know how to take advantage of more opportunities will rely on the New Year to get rich. Everyone wants to have a warm and prosperous Tet. But that only comes when you know how to seize the opportunity and trade in the right products.
If you are still wondering  what is the best selling Tet  or  what business should be done near Tet , Malu Design will suggest you the best selling items during Tet . Please refer and choose for yourself an idea to try to get rich!
>>>  Full Set of Tips to Guide Selling Online From A – Z <<<
I. Trading food items on Tet holiday
Every New Year to Spring, everyone put aside work and study during the year to rest, gather and eat together. In particular, there are traditional items that are indispensable in the Tet tray, but because they are too busy and do not have time to prepare, many Vietnamese families have to go out to buy.
That is why on Tet holiday, all kinds of food items are selling very well. Here Malu will tell you the best business food items on Tet.
#first. Trading in Tet Jam
Since ancient times, Tet jam has been an indispensable thing in every Vietnamese family during Tet. Currently, Tet jam is no longer as popular as it was in the past because the taste of consumers has also gradually changed, and it is a dish that is quite laborious.
Instead of wasting time, consumers will choose to go out to buy, which is both convenient and saves time and effort.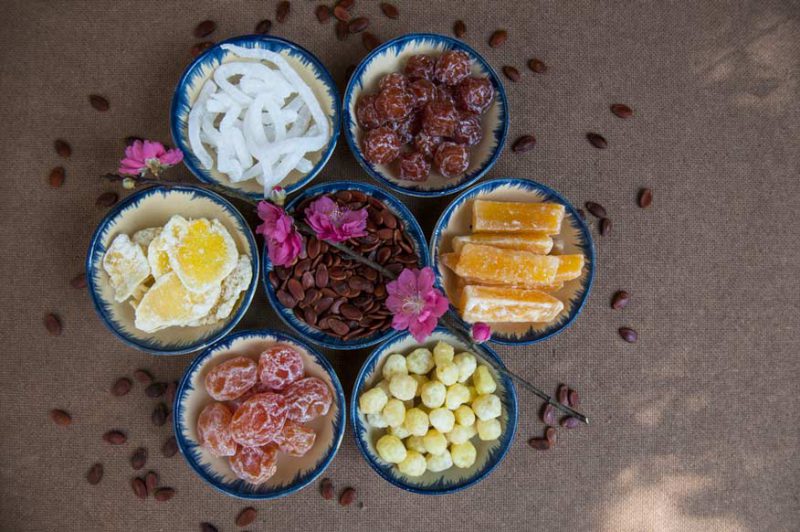 But there is a rather inadequate problem today that most of the Tet jams on the market are 3 NO (no label, no origin, no expiry date). If you do this business model, Malu advises you to focus a little on product packaging to build a sustainable brand, making customers remember you every Tet season.
>>> See more:
#2. 

Trade in 

nuts for Tet
Following Tet jams, Tet seeds are also a type of food that is of great interest to consumers. The output of melon seeds, pumpkin seeds, sunflower seeds, pistachios … consumed on the first day of Tet in Vietnam is up to tens of tons.
The price of these nuts is also not cheap, ranging from 50,000 VND to 300,000 VND / 1 kg. So it's not difficult to understand if every New Year on Facebook or Zalo someone pops up to sell pumpkin seeds, melon seeds…
#3. Foreign confectionery business
Imported confectionery is also an indispensable item. If you notice, foreign confectionery stalls always occupy a very large area at supermarkets every Tet holiday. They even send their own PR staff to upsell and add products every hour at the supermarket.
A study shows that Vietnamese people are very fond of foreign students. In terms of food, as long as the words on the package are different from Chinese and Vietnamese, they are willing to pay a high price to own it even though they do not fully understand the product.
This is  customer insight  and a better opportunity to get rich on Tet.
#4. Trading in banh chung and spring rolls for Tet
Tet is also an opportunity for people to remember the cui and the source. People who go abroad must also return to gather with their family, relatives and more importantly, worship their ancestors, report the past and ask for a good new year. On the tray of rice on Tet holiday and the altar of worshiping ancestors of the Vietnamese people, it is certainly indispensable for Chung cake and spring rolls.
These are two traditional dishes of the nation, expressing gratitude, drinking water, remembering the source and above all, wishing for a full and prosperous new year.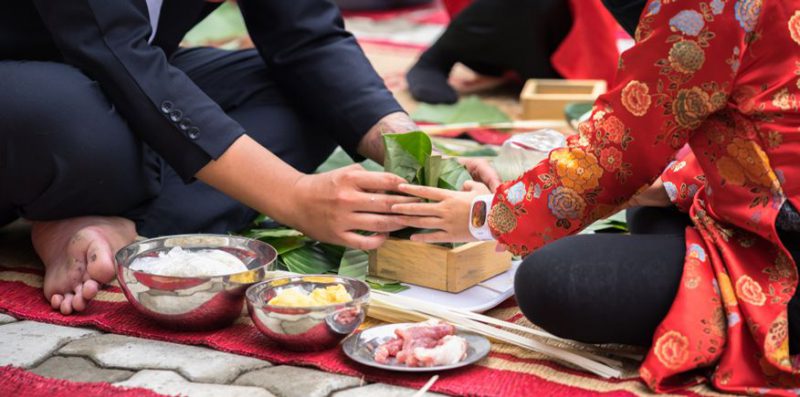 Banh chung and spring rolls are not too difficult to make. But because it takes a long time, many Vietnamese people choose to go out to buy. This is also an opportunity for you to do business. As long as you have a little time and skill, and the ingredients and methods are available online, you can also ask the elderly for more experience.
If you have a little more business knowledge, it's great, it's easier than ever to earn 12 million to buy Tet.
>>>  5 Startup Ideas With 50 Million
#5. Trading all kinds of tea, tea specialties
The traditional drink of the Vietnamese people is tea. You will not find anywhere in the world, a country that drinks as much tea as Vietnam. From the delicious export tea to the sidewalk iced tea, from the 70-year-old man to the 15-year-old boy. Tea has become a culture and it is indispensable.
After each meal Vietnamese people use tea for dessert, every morning drink a cup of tea to stay awake… Moreover, the more tea is consumed during Tet, the more tea is consumed. People buy tea to receive guests or to bring Tet gifts.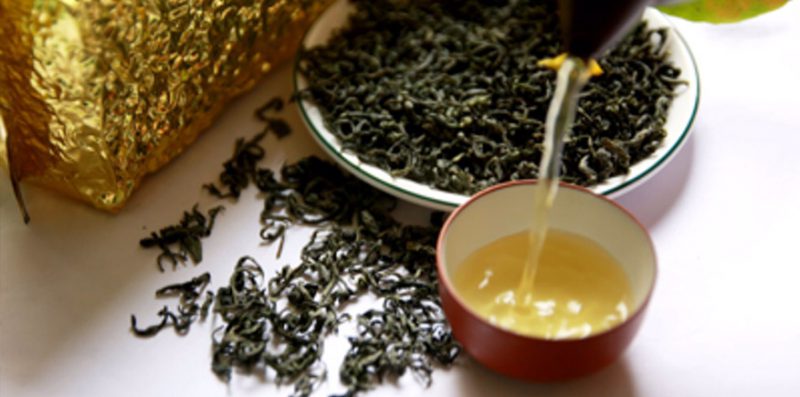 Tea also has many types such as fresh tea, dried tea, tea bags … But if you want to do business on New Year's Day, Malu recommends selling premium dried tea. Because on Tet holiday, not many people have time to cook fresh tea, and if they want to buy tea bags, they can go to the supermarket and choose easily and cheaply.
Unless your tea bag product must be truly unique and new to consumers. Currently, Thai Nguyen's premium delicious teas are priced at about 4 – 500,000 VND / 1kg. But the money coming in is not that terrible. So this will be a very good money-making opportunity if you know how to take advantage.
>>>  The Best Selling Groups Facebook
#6: Trading in foreign wines and wines
Besides the 5 types of food mentioned above, it would be very flawed not to mention alcoholic beverages, especially wines. Maybe many people don't know, foreign liquor stores in Vietnam mostly follow the style of doing 1 crop, eating all year. A month of their Tet can account for up to 90% of the total revenue of a whole year.
The demand for alcohol consumption on Tet holiday skyrocketed. Not only used, foreign wine is also a luxurious food used to give gifts – a culture deeply ingrained in the Vietnamese people's subconscious.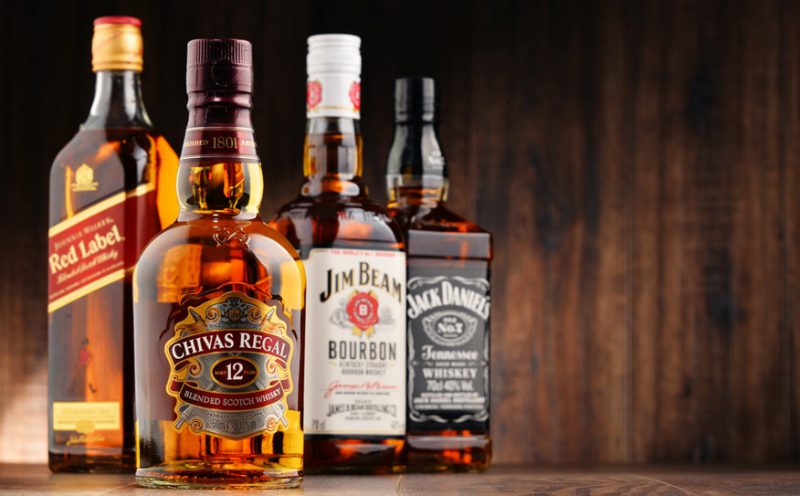 If you have the opportunity to visit Hang Buom or Thai Ha streets on the occasion of Tet, you will understand how exciting the Liquor market in Hanoi was at that time. Buyers and sellers kept coming in and out incessantly.
If you make good use of your personal relationships to sell alcohol, you can also earn a few tens of millions, but not play. Who knows, maybe you can "construct" a few customers from big liquor stores to be loyal customers?
#7. Business gift boxes, Tet gift baskets
This is the final product in the food item section that Malu wants to send you. It is a combination of alcoholic beverages, foreign confectionery and regional specialties.
Now, the form of giving is not only at each level of subordinates to superiors anymore. At many leading development companies, they often give gifts to employees every Tet holiday to encourage and encourage morale. In addition, in Vietnam, there is currently no company specializing in gift baskets and gift boxes.
If there is, it is just a confectionery company to work, or a wine company to work to earn more customers. And as you can see, 2 sources of potential customers are waiting for you.
#8. Trading in Tet wine, country wine
Wine is not only a drink to congratulate each other at parties and holidays, but after a meal, a small glass of wine will help the digestive system become healthier, beneficial for health.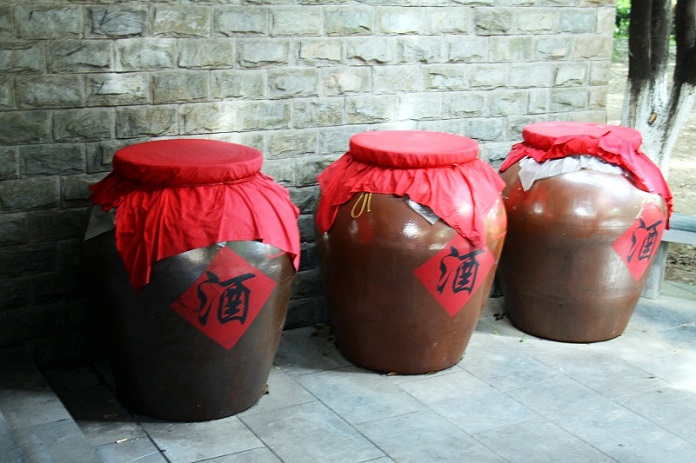 But now, fake alcohol is a problem in many places where alcohol is mixed with high concentration, harmful to health. Branded wines on the market may not have the same natural and aromatic flavor as wines made from the countryside.
The culture of giving gifts to each other on holidays has become familiar in life, in which alcohol is often a favored item and has a certain meaning. Therefore, trading in alcohol is a very profitable Tet business idea.
>>>  9 Books That Help You Become a Sales King
II. Selling New Year's items and decorations
The end of the old year is also a time for people to repair, clean and redecorate their homes, and buy new items. This is also an opportunity for you to trade in decorative items. Here are the items that consumers tend to buy the most close to Tet.
#first. Selling household items on Tet holiday
Have you ever wondered why fairs or exhibitions they often open on the occasion of Tet? Economic experts have had to study for a long time to come to the conclusion that: "Vietnamese consumers always have the habit of shopping before Tet, even if they don't really need that item".
The mentality "Tet is to buy Tet" makes the majority of consumers waste money on this occasion. But the loopholes of customers are also the opportunity to "make a living" of business people. Making good use of this opportunity to sell necessary household items is not a bad idea. It even helps you make a lot of money.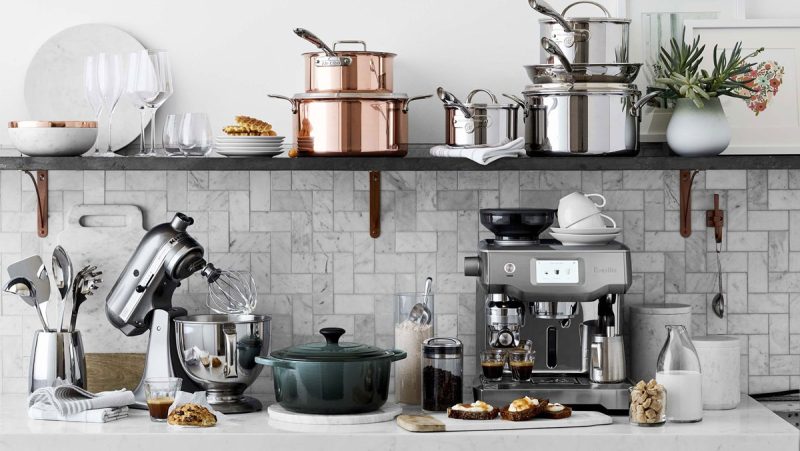 One suggestion from Malu is to think about utensils related to cooking and cleaning the house. Because there are people who spend the whole year eating at restaurants or eating at companies, home is just a place to sleep.
But at the time of Tet, it was discovered that this kitchen was broken, that the bowl was broken, the other plate was broken, etc. Then they frantically went shopping for Tet and then followed the buying and selling process of the majority of other people.
#2. Selling Tet couplets
In the past, every Tet holiday, Vietnamese people used to go to the temple to ask the masters of the couplets to hang them in the house, expressing the wishes of the owner in the coming year. Nowadays, there are not many good men, people with knowledge of calligraphy art are less, but the demand for red couplets has increased.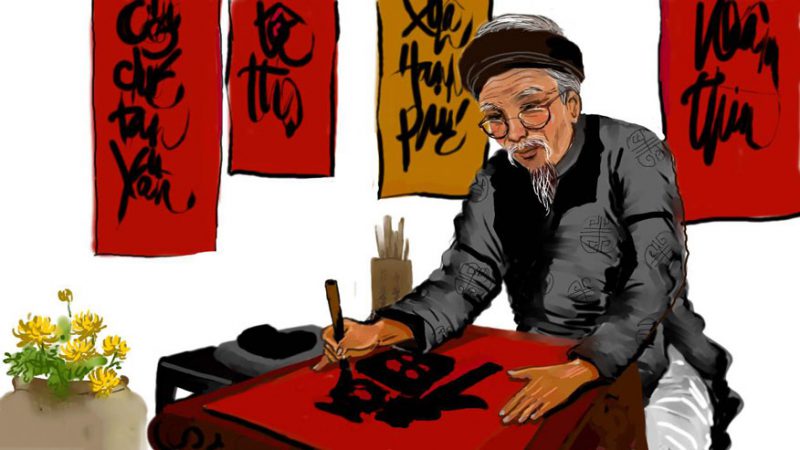 You can enter pre-printed couplets for sale or order people who know how to write calligraphy to make a wall picture, which is also very attractive. Should choose a couplet sentence with many good meanings, full of fortune…
#3. Selling Tet decorations
In addition to the large couplets hanging in the living room, the small couplets hanging on the flower tree are also very popular. Flower decorations are always popular items of Tet holiday. The nature of these items is not durable, plus the design trends are always changing. Therefore, Vietnamese people often buy this type of item continuously from Tet to New Year.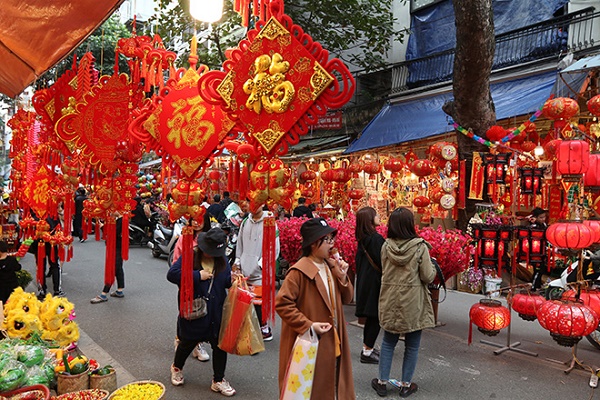 In addition, decorative flashing lights are also a product sold during Tet. If this item is imported to Lang Son and Mong Cai border gates, it will be very cheap. When it comes to the plains, it's usually 4-5 times more expensive
>>>  What Business In Rural To Get Rich?
#4. Selling New Year's red envelopes
Lucky money (also known as happy birthday) is one of the beautiful customs of many Asian countries, including Vietnam. Accordingly, adults will put some new money in a red envelope and then celebrate for the children. Or children congratulate their parents with the hope that the new year will have a lot of luck.
Therefore, on the occasion of Tet, lucky money envelopes are bought a lot, the best-selling ones are those with unique zodiac signs or wishes.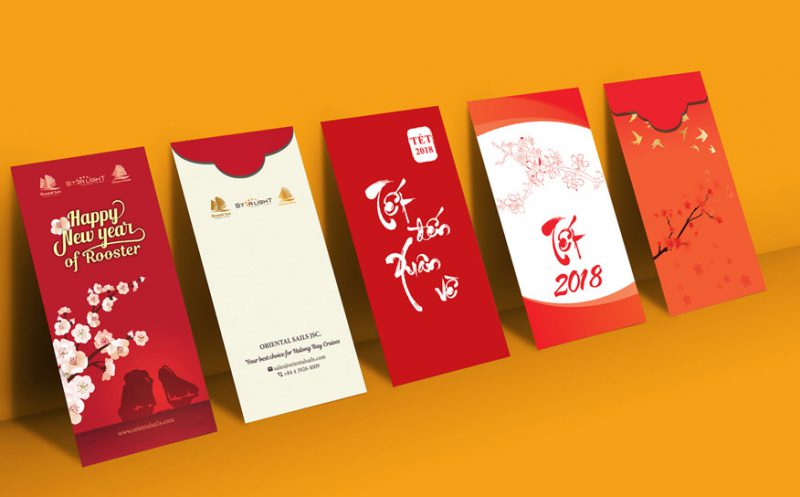 The Year of the Tiger 2022 has also recorded lucky money that is completely different from the market. No more red and traditional puzzles. Instead, they let new colors come with sayings suitable for the 4.0 era. Trading in this item does not require a lot of capital, if you buy in large quantities, the price of each lucky money is only a few hundred dong.
It is important that you find a special, different and outstanding model of red envelopes than those currently on the market to be easy to consume.
According to the Malu team, the entry price for 1000 red packets is about 650 VND each. Then the "startups" will pack into a bag of 6 red packets, not a bag of 10 as in the past. This special bag of 6 lucky money is sold in the market for about 20,000 VND per bag.
Try to think quickly and see, you already have 2 million Tet spending. Not to mention this item imported as much as cheaply, the more you sell, the more profit you will make.
III. Fruit business on Tet holiday
Talking about the best-selling items on Traditional New Year's Day without mentioning ornamental plants, fresh flowers and specialty fruits is incomplete. Right below we will tell you what kind of flowers and plants to trade in to quickly profit.
#first. Selling fresh flowers on Tet holiday
On weekdays, fresh flowers are already one of the items with great consumption, on the occasion of Tet holidays, the demand of consumers increases many times, creating great opportunities for those who want to do seasonal business to Earn extra income at the end of the year. The most bought flowers include roses, lilies, chrysanthemums, monodons and most recently orchids.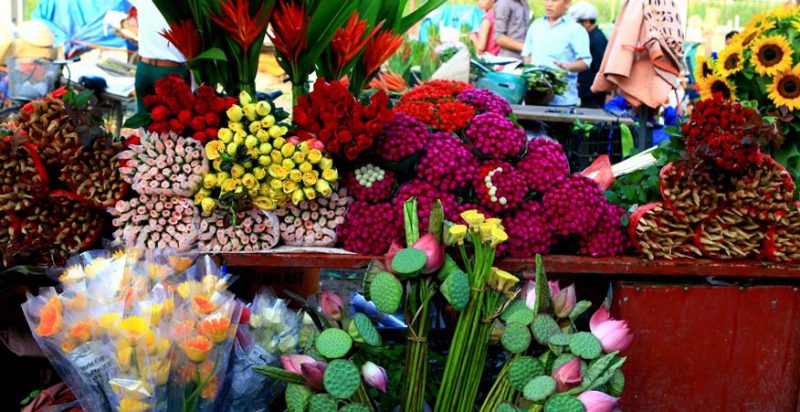 Some flowers can be obtained from the garden on the outskirts of Hanoi such as Nhat Tan market, Van Phuc market… But there are also some flowers that must be imported from far places such as Da Lat, Moc Chau and must have a cold house to preserve clearly. clear.
Trading in fresh flowers is really profitable but requires you to have experience in preserving so that the flowers do not bloom prematurely.
>>>  A Guide to Bonsai Business
#2. Selling fake flowers on Tet holiday
Because of the reason that flowers can bloom and fade, fake flowers are born to solve that problem of fresh flowers. Artificial flowers are also very popular with consumers because of their novel features, can be used for a long time and are easy to clean. The artificial flowers are mainly made of silk, plastic, rubber, and most expensively, crystal.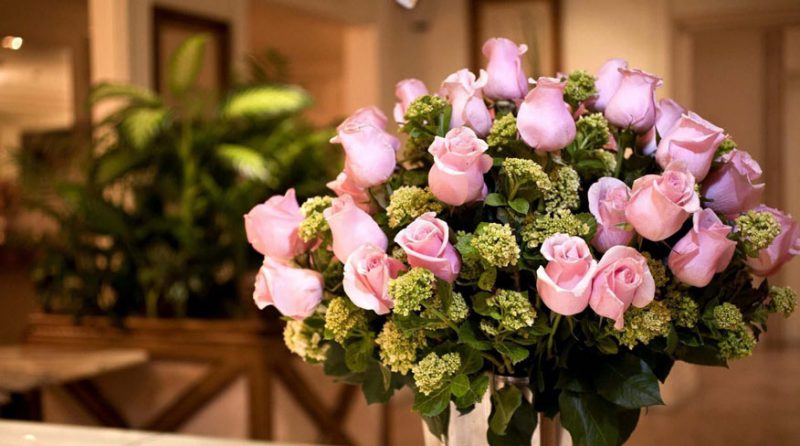 Fake flowers are usually sold in bundles or in jars, but rarely retail branches (except for fake flowers made of crystal). So its revenue per order is also quite large, from a few hundred thousand to several million.
#3. Selling printed fruits, creating poses
The trend of buying special-shaped fruits has been blooming and growing in the last 5 years. People are willing to spend millions to buy gold ingot watermelon, god of fortune melon or engraved coconut to display on Tet holiday. Because of that, gardeners are promoting the cultivation of these fruits.
Currently, the supply is not as scarce as before, but we still recommend that you contact the gardeners to order early if you intend to trade this item.
>>>  13 Part-time Work From Home To Make Money Fast
 #4. Selling all kinds of fruits on Tet fruit tray
Talking about the best-selling fruits on Tet holiday, it is impossible not to mention Dien pomelo, Phat Thu and Banana. Every year on Tet holiday, the selling price of these three fruits increases dramatically.
With Dien and Phat Thu pomelo, the bigger and more beautiful the fruit is, the more customers want to buy it to display it on the five-fruit tray to worship the ancestors. As for bananas, the bunch of bananas we put on the five-fruit tray must also be large, beautiful and especially many fruits, the number of fruits must be odd. There was a time in the market on Tet holiday, a bunch of beautiful bananas cost 150,000 VND, 5 times more expensive than usual.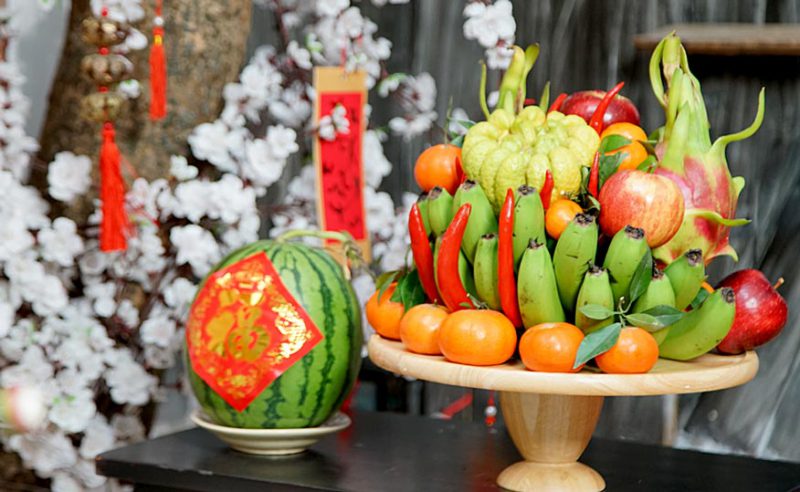 Grasping the psychology of customers, talented traders do not hesitate to increase prices. Because they also understand that, when making offerings to the ancestors, related to spirituality, bargaining is not sacred, if this person does not buy it, someone else will buy it, it will never be empty. If your home has an orchard with the above plants, don't miss this business opportunity!
#4. 

Trading flowers and ornamental plants for Tet holiday
When Tet comes to spring, spring flowers are blooming. Flowers are the soul and natural scenery, symbolizing a fresh new year, blooming like flowers. Therefore, from the past to the present, our forefathers have had a tradition of displaying ornamental flowers and ornamental plants on Tet holiday such as apricot blossom, peach blossom, chrysanthemum, ornamental kumquat or ornamental plants such as fortune, fortune tower. At that time, the New Year's atmosphere will be full and fresh, signaling a successful and lucky year for the family.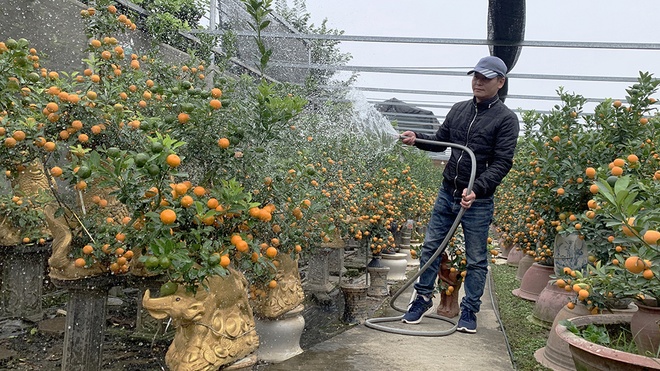 So, what business is effective during Tet? You can think about Tet flower business ideas to start a business!
#5. Business "genuine" country food
The idea of ​​a high-profit Tet business can refer to this type of business. The home food business has helped many office workers make millions because of the need for this type of food.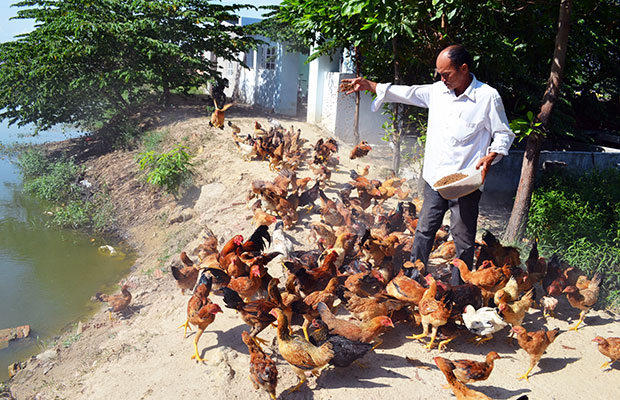 In big cities, food hygiene is a burning issue, affecting consumers' health and prevention measures are not highly effective.
Therefore, products from the countryside bring peace of mind and safety to the health of people living in big cities. So what business is profitable? Then perhaps a homegrown food business is a very good idea.
III. Service business on Tet holiday
#first. 

House cleaning service business during Tet holiday
Perhaps this is one of the Tet business ideas without capital. You do not need to look for sources of goods, do not need to make financial investments for the business, but simply the capital is your effort only.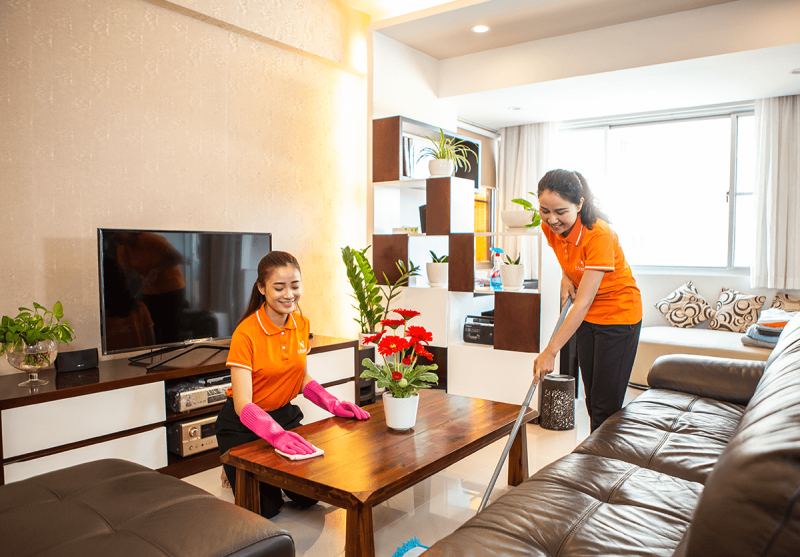 In big cities, people are often busy with work all year round, perhaps during the New Year, there is only enough time to buy the necessary items to welcome the new year. Time is limited but at home there are too many things to clean.
At that time, the house cleaning service business was a unique business idea near Tet. You need to focus on the quality of your work, bring trust and comfort to the owner to achieve the highest possible business efficiency. You can earn up to a few million dong a day.
#2. Business moving services, year-end moving
The end of the year is the transition between the new year and the old year. And it is also the time when people find themselves a new destination, or a place to settle down in their home. Many businesses and units also move office locations to start a new and better start in the new year.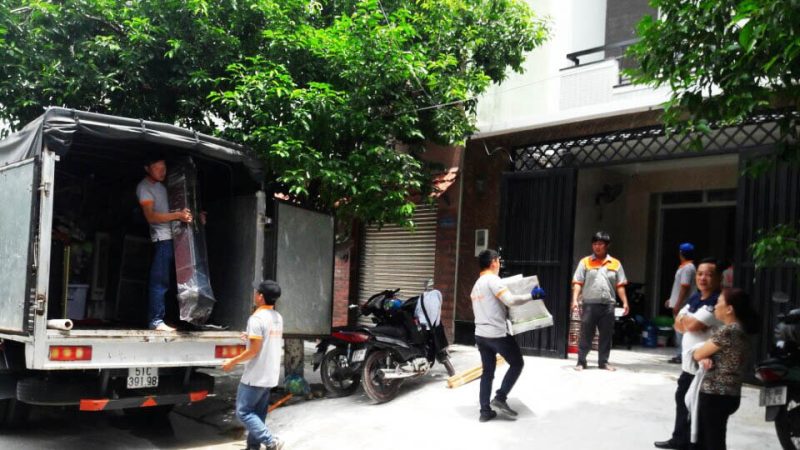 Sometimes there are times when your family buys a lot of bulky goods and items that are difficult to move by motorbike. So if you know how to take advantage of these opportunities well, you will make a lot of money.
Therefore, near Tet, the business of moving house and moving goods is also extremely busy and vibrant. And this business idea is very easy to reap a lot of profit.
#3. Business opening nail salon, hairdressing on Tet holiday
In addition to shopping, prepare the house to become clean, neat and full of everything from items to food to welcome Tet. It is very important to beautify yourself, especially women. Everyone wants to be beautiful in everyone's eyes, so the idea of ​​​​business nail services, hairdressing on New Year's Eve will be highly profitable.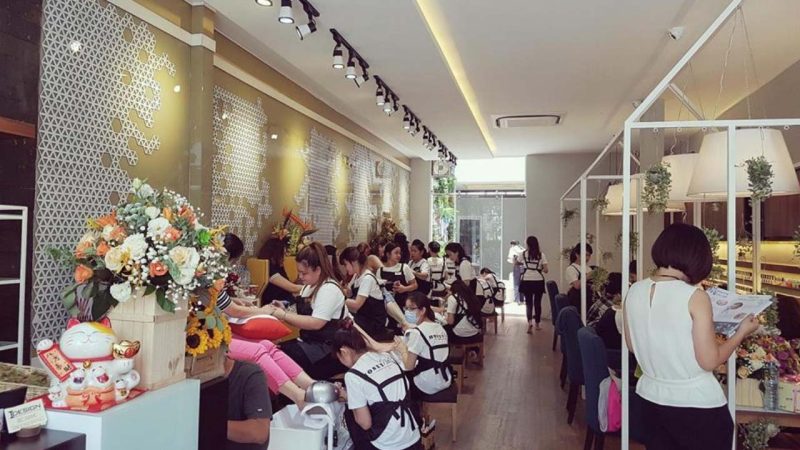 Or you can open more services at home, to meet the needs of office workers, at the end of the year, busy work does not have time to go to the salon to beautify yourself. This customer segment is also quite large. And if you know how to take advantage, this is an effective Tet business idea.
#4. New Year's Day Pet Care Service
During the New Year, many homeowners return to their hometown to reunite with their family or go out for a long time, it is not convenient to bring their pets with them. Sending to neighbors, acquaintances still not reassured, leaving pets alone in the house worrying about "pets" starving, sad… So pet care and care services were born   and increasingly flourished to meet the diverse needs of the gods.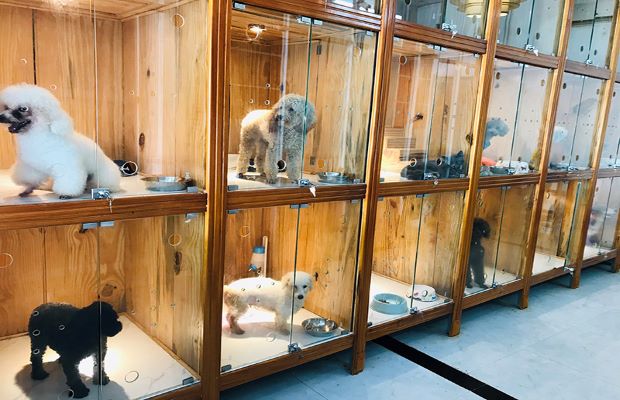 Near Tet, due to the increasing demand for care and beauty for dogs and cats, big cat and dog care centers in Hanoi such as: Pet Health Veterinary Hospital, Dr Hai Veterinary Clinic, Petmart, Lino pet salon… are operating at full capacity.
>>>  A Guide to Building a Sales Process
IV. Seasonal business on Tet holiday
#first. Trade in lighters, matches, and salt on New Year's Eve
Folks often say "buy salt at the beginning of the year, buy lime at the end of the year" is a custom and beautiful concept of our forefathers about the meaning of buying salt. The ancients often believed that salty salt had the effect of fighting uncleanness, warding off bad things, warding off evil spirits for a lucky new year.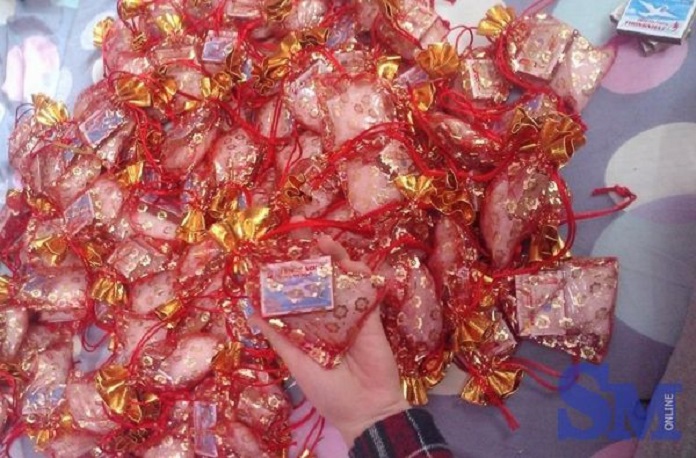 Buying a lighter on the first day of spring is considered to bring warmth, heat, intensity like a flame and bring warmth and fortune for the new year.
New Year's Eve is the time when this item is bought by family members, this item will definitely be a best-selling Tet business item!
#2. Sugarcane business on Tet holiday
The sugarcane tree symbolizes the preservation of sweetness from the old year to the new year to look forward to a sweet and peaceful new year. There are many conceptions of the sugarcane tree, but every concept is towards the good, towards the source.
On the occasion of the Tet holiday, the price of sugarcane often increases many times compared to weekdays, but it is still popular with the quantity of sugarcane per buyer is small but the number of buyers is high.
Sugarcane business is a business idea suitable for Tet.
#3. Open car parking locations on Tet holiday
On New Year's Day, people not only gather together in a home, but also go to pagodas, go shopping, visit famous tourist attractions. At that time, the car parking service was a business idea to make money on the occasion of Tet holiday without too much capital.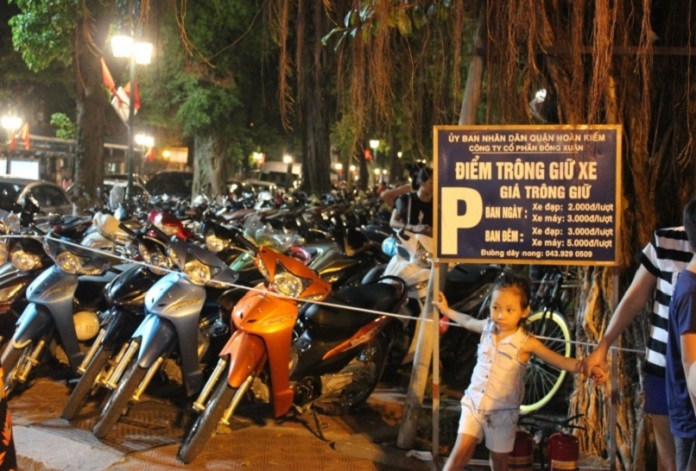 Just choose a key location that is often short of supply for parking services, with a suitable area, and you will quickly make a lot of money from this business idea. But it is necessary to take measures to prevent risks from happening because Tet is also a time when theft occurs a lot.
The above are the best-selling items for Tet 2023, if you do not know what to do in Tet 2023, please refer to them to choose the most suitable product for you. Wish you successful business!