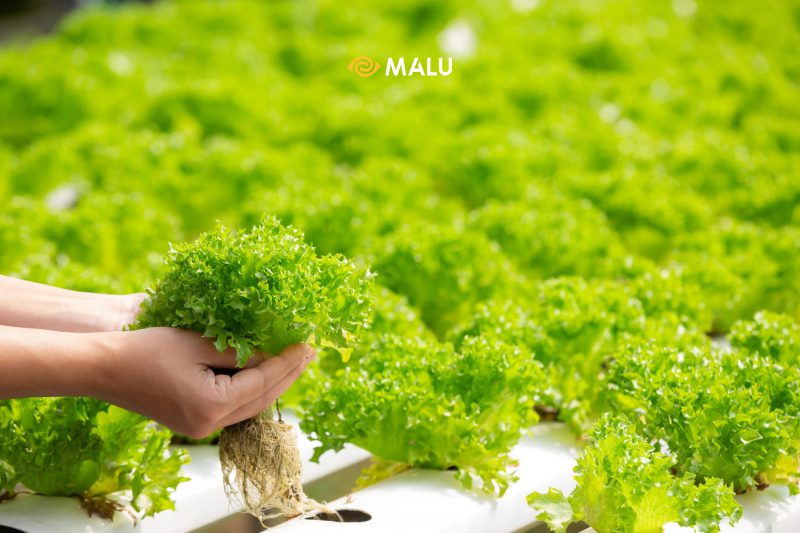 Agricultural products with residues of chemicals are products that are no longer clean and have the potential to be harmful to the human body. To avoid immediate and long-term harm, many places in our country are currently conducting production: Clean agriculture. Since then, the clean vegetable business has also been created and developed rapidly.
The results of a survey showed that up to 87.36% of respondents would buy vegetables if they knew they were clean vegetables. They are willing to pay 1.5-2 times the market price to consume clean vegetables. Indeed, when asking about food selection criteria, consumers not only ask for delicious vegetables but also clean enough.
Therefore, the field of clean vegetable business has been emerging quite strongly. Although it is in a highly competitive field. But clean vegetables are also opportunities and advantages for those who really focus to develop this model. Please refer to the process below to have more effective vegetable business experience!
>>  5 Tips to Open a Super Word Stationery Store Sourcing Cheap Goods
1. Find a source of quality goods to sell
Vegetables from the countryside are very easy to find, you can go to vegetable gardens in the countryside to import in large quantities. This way not only ensures the quality but also the rich source of vegetables, the price of harvesting at the garden is also cheaper.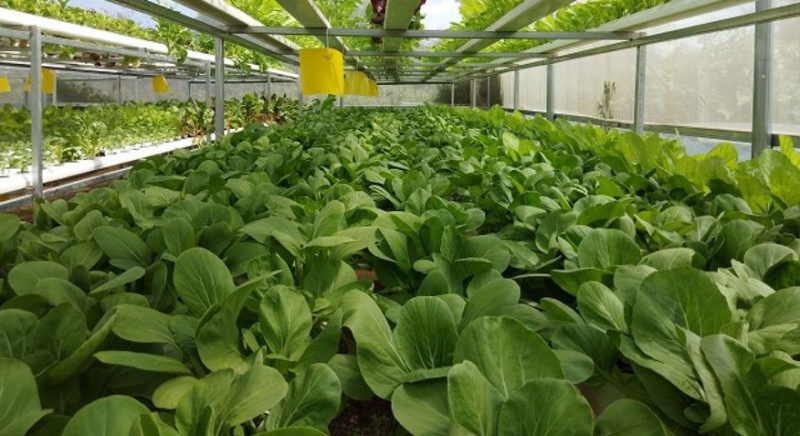 However, to ensure the best quality vegetables between you and the farmer, there must be commitments from the beginning. At the same time, you should also regularly visit the garden directly to facilitate monitoring and product inspection.
In addition to purchasing from other people's gardens, you can also build your own production system to provide for your clean vegetable business. This will ensure 100% of clean vegetables grown by you. With the above method, you need to have a larger investment capital as well as spend a lot of time taking care of it.
2. How to do business in clean vegetables
Along with the development of e-commerce, clean fruit and vegetable shops have more than one form of table. Specifically, there are two forms of opening a store or selling online.
Open store
If you are opening a shop, the business premises do not take up too much space, so the rent for the location or construction is also quite economical. In addition, customers can come to the place to choose for themselves the best products.
Following that, the direct contact with many items will stimulate their purchasing needs.
Online business
As for the online business form  , your goods will be accessible to many consumers everywhere. There is also no cost of space or hiring to receive a hospital. Business operations become more flexible.
However, every type of business will have its own risks depending on how you build and fit the market.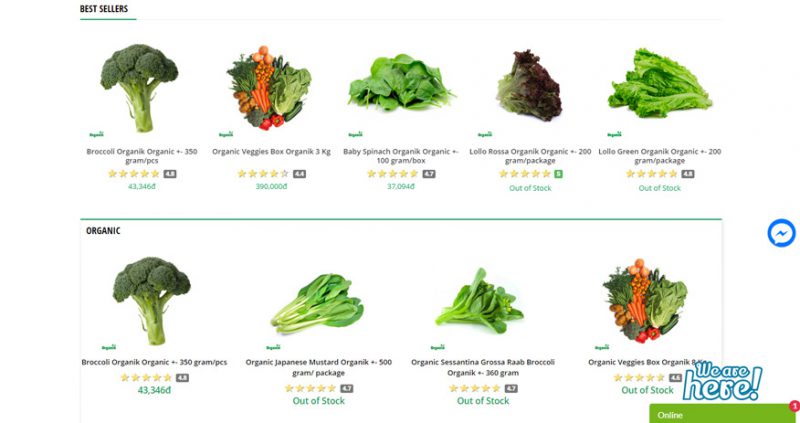 Besides, in order to develop the business scale of clean vegetables, to fully meet the requirements of consumers. In addition to the main activity of retail, you should also develop other forms. For example, selling whole boxes, whole boxes for wholesale prices, selling combos of vegetables according to nutritional menus. Especially selling more good vegetable varieties, pots, planting land, fertilizers, …
3. Build a name, trust from customers
If only looking at the outside, few consumers know whether the green vegetables out there are clean vegetables, not sprayed or not? Because clean vegetables look very difficult to distinguish from normal vegetables. Even vegetables that are sprayed with many chemicals look fresher than clean vegetables.
Almost, their decision to buy food now will not have a specific standard but mainly based on the trust of the seller.
To make his clean vegetable business more and more stable and develop. You need to build credibility and trust with your customers. Once you have earned the trust of your customers, you will accumulate a large number of loyal customers.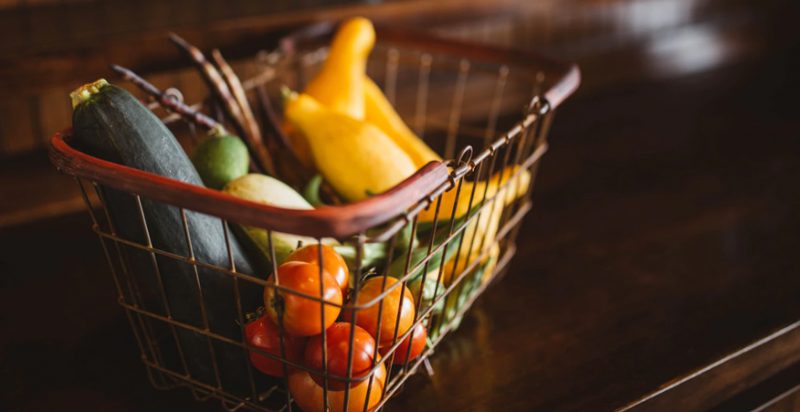 No tricks or business tricks, loyal customers will return to your store on their own. Because then, you have brought customers true value and met their needs.
So how to build the name and trust of customers?
This is a process that when you first open a store, you need at least 6 months to 1 year to complete. During that process, all activities, large and small, must be planned and executed with great detail and care. Here are a few things you should pay attention to.
Packaging, packaging, product brand
All vegetable products should be packed in sealed plastic bags or wrapped in banana leaves. Using banana leaves to pack vegetables is also a form applied by many supermarkets around the world. That's a smart way to do it, with high aesthetics and a great contribution to environmental protection.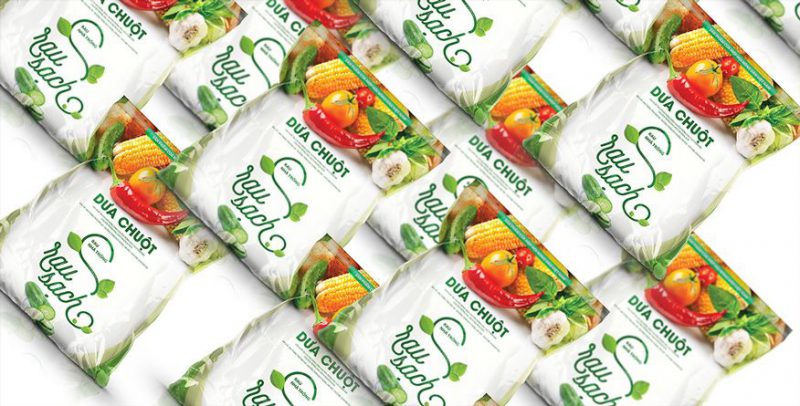 However, whether you use plastic bags or banana leaves, the packaging still needs to have the following information provided to consumers:
Name of the goods

Where production

Production process

Supervisory Directing Authority

Vegetable weight
>>> Refer to  Product Packaging Design Service
Product quality certification
If you simply say your product is clean, it is very difficult for customers to believe that. You need to provide evidence that is data, certification or achievements, so that the customer has an authentic basis. At the competent state agency, the Ministry of Health is the decentralized place that stipulates procedures for announcing product quality standards.
Applying for a product quality certificate is necessary and beneficial for your clean vegetable business a lot. So let's do this procedure from the beginning.
4. How to sell products at the store?
With a clean vegetable store, the products have a common characteristic of being quickly damaged and easy to stamp and crush. But just a crushed vegetable plant will directly affect the neighboring vegetables. So you must know how to arrange how to both ensure good quality of vegetables and convenient for consumers to choose.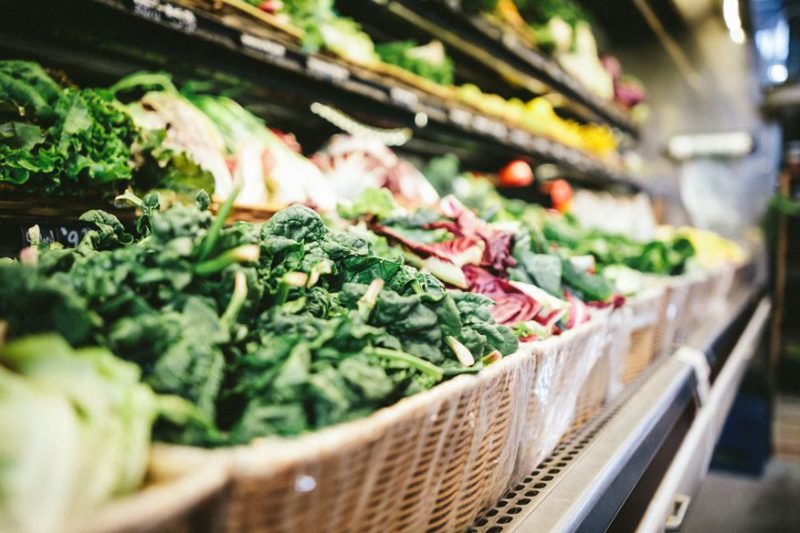 This model you can learn by arranging vegetables in supermarkets. For example, leafy vegetables will be sold on a rack system divided into tiers, according to each individual type. Do not stack vegetables on top of each other. The last tray should be for vegetables and fruits to avoid rolling and falling when moving.
With fruits such as gourds and squash, which are often large and bulky, they should be placed vertically in rectangular trays. In addition, to keep the quality of fresh vegetables, the store is required to install a system of air conditioners and electric lights. Ensure the right temperature and light for the product.
5. Clean vegetable business, don't forget marketing
To beat the competition in today's competitive environment, your vegetable store will need to focus on more unique marketing methods. Aim to directly affect the psychology and visual feelings of customers every time they come to your store.
The first step of the marketing plan is to promote the product to help customers identify the brand. In this step you can conduct traditional marketing activities such as:
Build your own brand with an attractive logo and slogan.

Offer discount cards, discount codes.

Distribute product flyers with discounted products to attract customers.

Advertise on electronic networking sites such as Zalo, Facebook, etc.

Invite your loved ones to try the product and ask them to recommend the store to more people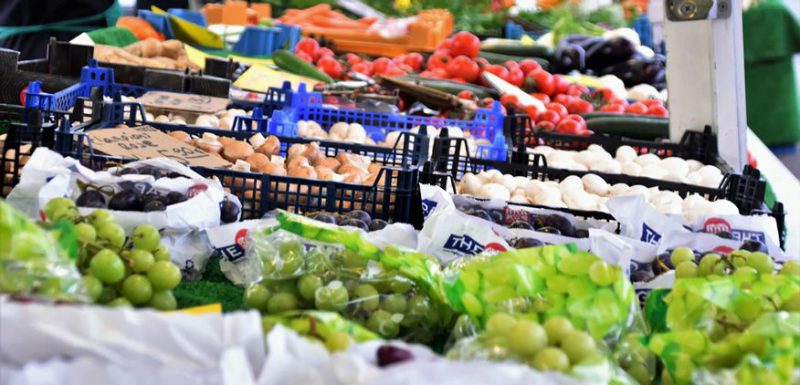 The psychology of housewives who go shopping often likes discounts, promotions, etc. Grasping this mentality, your store should build regular campaigns and promotions. Both retain loyal customers and attract potential customers.
One of the most desirable outcomes of a marketing plan is to build a close relationship with the customer. Right from the customers who come to buy the product for the first time, you should collect basic personal information such as: name, phone number, address. Doing this helps you manage customers effectively.
Based on the number of times they return to the store, based on the purchase invoice, .. that you will classify into each market segment. At the same time, when there are promotions and discounts thanks to personal information, you can send referrals to each person. Thereby, customers feel the store's interest and relationships will gradually be established.
>>>  Learn About 4Ps . Marketing Mix Model
6. Risks and contingency plans when trading in clean vegetables
In the early days of operation, it is inevitable that some vegetables are missing, some are redundant at the end of the day. On the other hand, it is possible that due to the influence of erratic weather, the demand for vegetables also changes.
One of the solutions to overcome this situation is that you should import vegetables twice a day, early in the morning and early in the afternoon. On the basis of the amount of vegetables sold in the morning and left over by noon, you will check and estimate the amount of vegetables imported for the afternoon.
If there is still excess in the evening, you should reduce the cost of products, negotiate to sell cheap to restaurants, rice shops, etc. With some vegetables that can be left to the next day, it is necessary to put them in the refrigerator to preserve them. careful.
>>>  Small Business Ideas at Home
With the issue of food safety and hygiene becoming the focus today, running a clean vegetable store is considered a unique and effective business idea. However, no matter what service business you have, you need to have a heart for the profession and be determined to do it to the end to be successful.
Hopefully through this article, you will accumulate more experience for yourself to trade in clean vegetables effectively. Good luck!