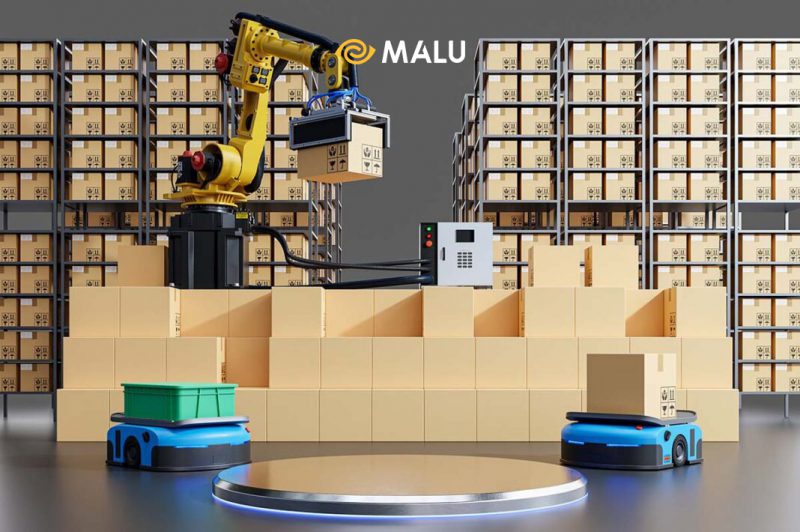 Have you ever heard about the concept of Dropshipping? Obviously, this is an extremely trendy e-commerce term in the past few years that everyone has heard once. However, not all of us understand exactly what Dropshipping is. Some people even completely misunderstand the nature of this business model.
In the article below, let's learn more about Dropshipping and its applications with Malu. Who knows, you will be interested and deploy this business method in the future after reading these shares.
What is Dropshipping?
Dropshipping is a business method that allows businesses to operate without the need for inventory. Even the delivery of companies operating in the method of Dropshipping is also external partners to perform.
The way the Dropshipping model works is:
First, the business (as a retailer) works with a dropshipping partner to produce and (or) store inventory.

Next, when a customer places an order for a product, the retailer will transmit the information to a partner so that they can pack the goods.

Finally, it is the Dropshipping partner who also delivers the goods directly to the consumer (on behalf of the retailer).

This type of business is so attractive to businesses because: It makes it possible for businesses to operate without having to open a manufacturing plant, or even without a warehouse to store goods.
Instead, they only need two things right to work: a laptop and an Internet connection.
Advantages of Dropshipping
Dropshipping model possesses many great advantages, here are 8 main advantages:
1. Easy to enter the market:
Business owners do not have to spend too much time and effort to enter the market.
What they need to do is just: Find a partner, set up a website and start selling, that's all! If you are looking to join the e-commerce game, dropshipping is the shortest way for you to get in.
2. Insignificant business setup fee:
In the traditional business model, you have to spend a lot of initial costs to set up your business, for example: material investment fees, warehouse rental fees, production costs, electricity and water costs, etc. … Dropshipping will eliminate all the costs of producing it on.
You just need to spend money to buy domains, web hosting, web-building support applications, website builder fees, etc. In general, you have saved a considerable amount of investment costs when choosing a Dropshipping model. to do business.
3. Substantial elimination of fixed costs:
The expenses we listed above will be a problem for businesses every month, not stopping at the time they are newly established.
With the Dropshipping model, you are "free from worrying" about the money in and out related to all kinds of production costs.
4. Businesses can operate anywhere:
The prospect of no office, no warehouse, no labor will be yours if you choose the Dropshipping model.

Your business will operate independently, no need to worry about which service should choose which location to operate, the other location can open an office or a factory.
As long as that workplace has an Internet connection, you can work anywhere you want.
5. Dropshipping risk is lower than other business models:
This is possible because: When you don't own a warehouse, you don't have to worry about the risks associated with stagnant goods getting moldy in stock at the yard. The rotation of goods has been taken care of by your partner.
6. Any Goods You Can Sell:
With the Dropshipping model, any goods you can sell. Simply finding a quality manufacturer is enough.
7. Having enough time and resources to develop the business:
The costs you do not have to spend on investing in the factory can be used for the development and expansion of the business network of the enterprise.

If you are weak at any point, you can completely use your available money to recruit talent.
8. Eliminate risks related to the delivery process:
When you do business in the Dropshipping model, you will not need to worry about the goods you ship to customers are damaged or broken.
If unfortunately it is lost, the responsibility of finding the order will be with the manufacturer.
Disadvantages of Dropshipping
Like other types of business, Dropshipping has many positive aspects but also has many potential risks for businesses:
1. Lower profits:
Of course, when manufacturers have taken full responsibility for the production and delivery of goods to customers, they will ask you to share a higher percentage of the commission than usual.
The profit you earn on 1 product sold will also be less.
2. Joint responsibility:
With customers, they attribute all the responsibility for errors related to goods or transportation on you. Of course, in fact, this is completely the fault of the manufacturer and you can completely ask them to take 100% responsibility on your behalf, but your business image has been "stained".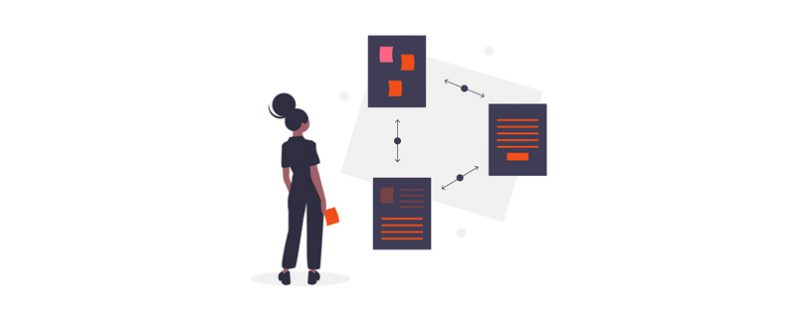 That's why supplier selection is most important for dropshipping businesses.
3. Difficult to control brand problem:
For Dropshipping businesses, branding is a huge problem for them. Customers may not be satisfied with the business about the quality of the product, or simply because the shipper is too slow to deliver.
How can you control these problems if you are not really the manufacturer and the shipper?
4. Major competitors:
Because of easy market entry, you will likely face a large number of competitors in the industry.
The battle for quality manufacturers can be tough and fierce.
5. Other arising problems:
For Dropshipping businesses, they will have to face problems that traditional businesses never face such as: Different manufacturing partners will require different service fees, shipping costs goods will also be more complicated and expensive than usual, the lack of control over the warehouse can potentially pose great risks to businesses, etc.
Typically, the profit of a dropshipping business can account for 10 to 40% of total revenue. Even in some specific goods such as jewelry, electronics, the profit margin can reach 100%.
It is important for you here to find the right market to do business: Where there are still quality suppliers waiting for you to contract as a partner and where there are not too many competitors just waiting for you to jump in. "red ocean" tank that "eats you alive".
Differentiate the types of partners in Dropshipping
Another aspect you should also pay attention to is the types of partners in Dropshipping. There are 3 main types of partners that you can choose from:
1. Manufacturer:
This is a partner involved in production from A to Z for the product. You simply contact them directly, do the marketing and close the order.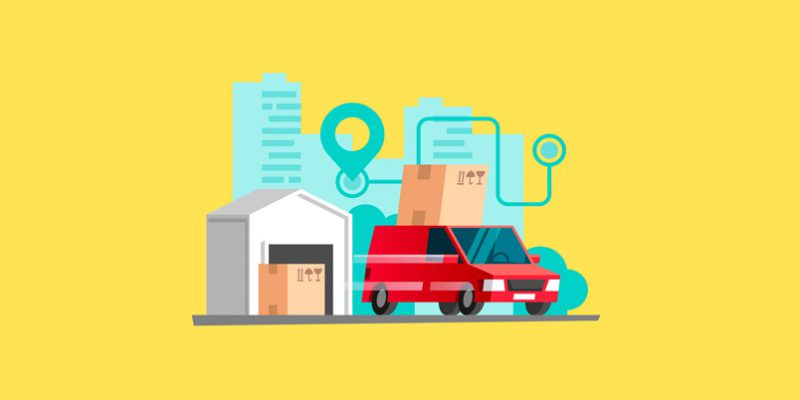 2. Dropship Supplier:
This partner sources the raw finished product from another manufacturer. Their job is to pack the product and ship it to the customer.
3. Dropship Aggregator:
This partner acts as an intermediary connecting you with other manufacturers. The inherent weaknesses in Dropshipping such as: Charge higher shipping fees in an order of many individual products, etc. However, the service fee of Dropship Aggregator is much higher than that of other types of partners.
Which businesses should choose the Dropshipping model?
Here are the businesses that fit the Dropshipping business model:
Businesses that do not have much investment capital but want to enter the e-commerce market.

Startups, new to the retail market.

Even businesses that have been in business for a long time and want to try their hand at a completely new business model can enter the market.

Names that should not adopt this business model include:

Businesses take the brand as the focus of development.

Businesses who want to have a high profit margin in business.

Businesses operating in the manufacturing sector: If these businesses enter the Dropshipping market, it is very likely that they will have to compete with their own partners.
Dropship item selection criteria
Factors for Dropshipping businesses to choose the right item to sell include:
1. Product retail price:
If the product price is low, businesses can sell a lot of goods, but their profit margin is also low (due to paying a lot of service fees to product partners). If the price is too high, it is difficult to make a lot of profit (due to the small number of customers ordering, the service fee is still so high).

Therefore, our advice is: You should choose products with a retail price in the market between $50 – $100 for a product that is reasonable. At that time, your profit margin will fall between 15 – 40%.
2. Size, weight:
As you know, shipping fees are one of the biggest headaches for Dropshipping businesses. Our advice is to choose products with small size, light weight to maximize profit margin.
3. Products that can apply Cross-selling strategy:
For Dropshipping businesses, the smart strategy here is: Sell the main product with a low profit margin, then convince the customer to buy the product with the product with a higher profit margin. This will help you balance the problem of revenue and expenditure for your business.
>  Distinguish Up-sell and Cross-sell
4. Products that can repeat the purchase cycle:
Products that can repeat the purchase cycle will help your business maximize profits. Some businesses are very wise to offer customers long-term purchase packages (in the form of subscriptions).
5. Some things that Dropshipping businesses should avoid:
Do not choose products based on your emotional thinking.  All decisions should be based on clear research data.
Do not choose products just because they  are sold by "all the competitors in the market".  Sometimes, jumping into the "red ocean" market can cause you to soon fall off your horse and leave the market in shame. If you want to find out which products are trending, the Google Trends tool can be of great help to you.

Don't sell fake products.  It may be cheap and get you high profit margins, however, it is also illegal in most countries around the world. Stay away from this unethical form of trading.
The types of goods you should consider to choose when doing business in the Dropshipping model:
Notebooks, stationery.

Phone cases and accessories.

T-shirt.

Jewelry.

Sportswear, gym equipment, travel, camping equipment.

Healthy food.

Baby items.

Cosmetics, skin care products.

…
3 basic steps to deploy Dropshipping
Make sure that the metrics you gather in your market research will help you find the right audience. Here are a few pointers that can help you find the right dropshipping market: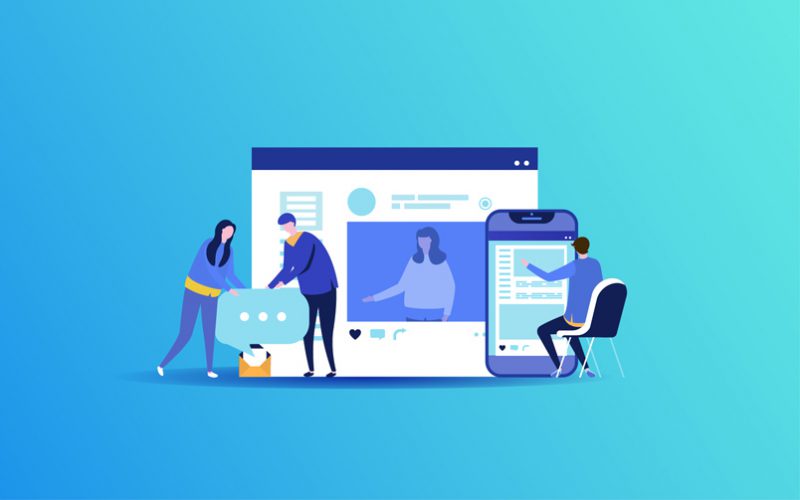 Step 1: Identify customer needs in your industry.
On a digital platform, what you need most is to research what customers search for on search engines like Google or Bing. In other words, you need to find "search terms" (or "keywords") that have a large monthly search volume on search engines.
Some tools to help you do this include KWFinder or Keywordtools.
Step 2: Seasonal factors can influence customer behavior.
Making subjective forecasts can lead you astray.
We recommend taking advantage of Google Trends, a completely free listening tool. Understanding the seasonal factor can help you adjust your marketing and production activities appropriately.
Step 3: Identify your competitors and learn their business strategy
You can do this through researching competitors' websites, learning their strategies to reach customers through social networking platforms, online sales sites like Shopee or Lazada, customer reviews. about the product,…
Aspects you need to consider when defining your target customers include:
Demographics:  Geographic location, gender, income, age, etc.
Audience:  Are your customers consumers, businesses or government organizations?
Choosing a Dropshipping Partner
One of the most important aspects is the selection of partners to produce goods to sell to businesses. To find the right partner, you should refer to the following tips:
Choose manufacturing partners with long-term experience and reputation.  You can find these partners through brokers.
Find partners that provide good quality products.  Obviously, you have no control over product quality when choosing a Dropshipping model. The only way to limit product-related problems is to find partners who provide the best quality goods.
Select partners with advanced production line system.  This you will see most clearly when the customer demand for the products that your business provides skyrockets.
Businesses that are able to supply goods for sale will help your business develop and expand your business network. For the rest of the suppliers, that can be a challenge.
Find a partner who can deliver on time.  Customers will only be truly satisfied if the goods they order on commerce sites reach them within 24 to 48 hours.
You should choose the partners who are able to deliver to your customers within that time period.
Some ways for you to  assess the quality of your supply partners  through some of the following signs:
Check the time the

  partner website domain is active. A partner who recently created a website may not be trustworthy.

Check reviews

  of other businesses about the supplier you are looking for. Tracking multi-dimensional information can help you understand more about your partner.

Find out more about where

  partners locate their manufacturing plants and logistics storage areas. If the production site is located in a home, this may not be the partner you should consider cooperating with.

If you want to be even more sure, you can  contact  the partner's phone number 

directly , or go to their production site to verify the information.
Notes when starting a business on the Dropshipping model
Once you directly start the business, you need to pay attention to a few aspects as follows:
1. Promote your business through Marketing activities
This helps customers recognize, find, trust and become loyal customers of your business.
2. Using social networking platforms to reach customers:
You can reach out to customers; Deliver marketing strategies or simply interact and close orders through social networking platforms like Facebook or Instagram.
Do not underestimate the importance of this communication channel.
3. Pay special attention to customer reviews and reviews:
This is one of the factors that determine whether your business can maintain an existing customer base and expand its business to a new audience.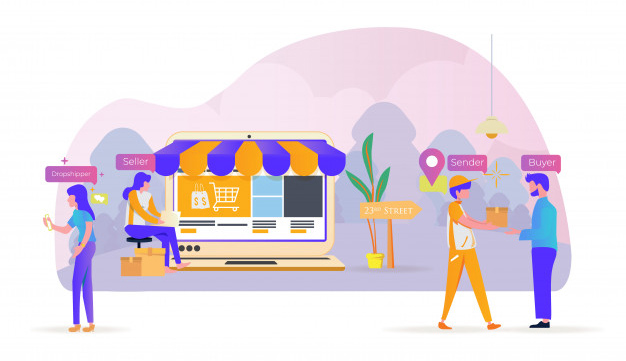 Factors that can affect customer reviews can be: Delivery time, product quality, customer care activities, etc.
4. Email marketing:
This is a tool that can help you inform customers of important information related to: Promotions, discounts, big sales events, product-related content, etc. closely related to the remarketing activities of the business.
Some tools you should refer to to create and send email marketing content include: Mailchimp, Klaviyo, Converio, …
5. Use PPC ads:
This is an effective way for you to target new customers who are confused in finding information related to products and product suppliers they need.
6. Interested in refund, return or exchange policies:
The desire of customers to return, exchange or refund is inevitable for businesses doing business in the field of e-commerce. Importantly, you need to handle such activities professionally and reasonably.
7. Handling when partners cause errors during transportation:
You should be willing to give the customer a free product refund. Remember, brand management is the most difficult problem for businesses operating under the Dropshipping model.
You should refrain from any action that may damage the image and reputation of your business.
8. Order management:
This is also one of the challenges for Dropshipping businesses. You should consider connecting to the inventory data system of your service provider, automating the order rotation process through tools like Shopify, etc.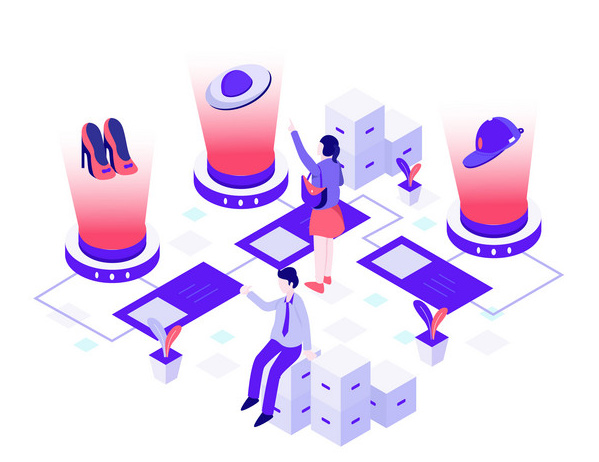 In the event that the stock is out of stock, you should give your customers two options: Either they can wait until the item is in stock to begin the shipping process, or they can purchase can be refunded. The key issue is how you can give your customers peace of mind: The sale will be in stock soon and they won't have to wait long.
9. Customer care issues:
You should prepare customer care methods such as: Via hotline, email, interaction on social networks or online chat tools.
The more channels you connect, the faster your problems with customers will be resolved.
Business development
Once in the business cycle, who does not want their business to develop and expand the scale of operations in the future. Some tips to help you expand your business include:
Use supportive resources.
You can hire more high-quality human resources or use support tools.
The work aspects you need to optimize if you want your business to grow include: Social network administration activities, customer care activities, content development and website design activities, SEO activities. /SEM, order management activities.
Use different sales channels.
You should not be too dependent on the sales channel on the website platform, there are many other tools you can take advantage of at the same time such as selling on the Shopee, Lazada, Amazon platforms, etc.
>  Guide to selling on Shopee ,  Guide to selling on Lazada
Use a variety of communication channels.
Communication channels you should pay attention to include: Paid channel (Google Ads, Facebook Ads, …), SEO channel (via Google), direct channel (via mail, phone), …
summary
Hopefully our above sharing will help you have an overview and correct about the Dropshipping business model. The interesting point of Dropshipping is that: You can use Dropshipping as a test before actually participating in production and business on the traditional sales model.
Therefore, Dropshipping is not only suitable for startups or new entrants to the market, this model is also useful for organizations and companies that have been operating in the market for a long time. Thank you for following the article. Good luck!