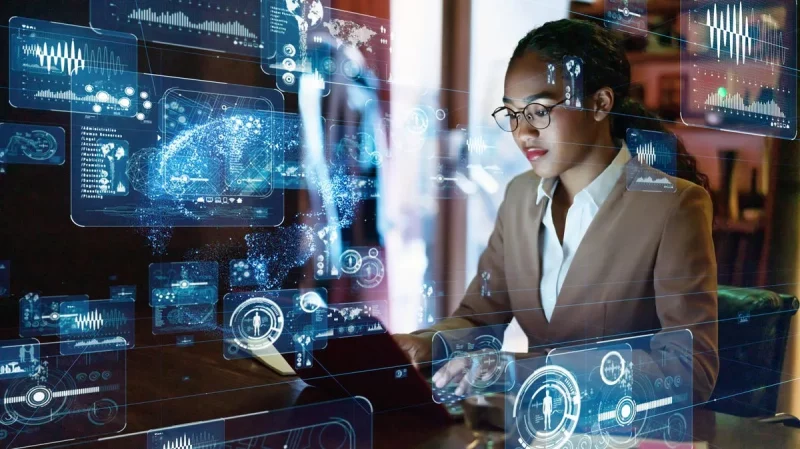 Product Manager is one of the hottest "names" in the labor market today because of countless potential job opportunities and attractive income levels.
According to a report from  the Product Board , this is the "golden era" of the Product Management industry. Preliminary statistics in 2019 in the US show that the recruitment demand of this industry increases by 5 times compared to other fields, and is expected to continue to increase.
The Product Management industry is also considered a "promising land" for the Vietnamese labor market, especially young people who are pursuing careers in the field of information technology.
So what is Product Manager that gets so much attention? What essential skills do you need to get into this field? The following article by Malu will help you find the answer.
What is Product Manager?
Referring to Product Manager, those who do not know will immediately think of jobs for IT people with a computer screen filled with difficult programming algorithms.
Or Product Manager is roughly understood as a product manager? Right… but not enough.
 Product Manager (PM )  is a person responsible for researching, exploring needs, designing, testing, and building effective strategies. to manage and develop products, services, or software for the business.
They are an important bridge between 3 main product development and exploitation departments, including: technical team, user experience design (UX), and sales and marketing team.
The Product Manager will be responsible for product decisions, mastering technology, leading and connecting the relevant stages to deliver the optimal experience and improve user response to the product. At the same time, ensure business value from the product for the company.
What is the role of the Product Manager?
1. Software Project Management
This is a subject that deserves to be ranked first on the list. A good product manager must also master project management skills. Defining goals, scope, success criteria, plans, … and many other knowledge will be covered in this course. No project is the same as any other project, and the IT industry is no exception, but to be able to adapt to change, you must have strong background knowledge.
Some questions need to be answered in this course:
What does the stakeholder expect from the project?

How to measure the success of a project?
Because this type of question will often appear when you go to work regardless of the position, I believe this is a useful and highly applicable subject not only for those who are oriented in the field of Product Management.
2. Software Requirement Analysis
This course will introduce methods and techniques for analyzing, specifying, and verifying software requirements. You can imagine yourself at a stage where you need to work with many stakeholders to understand the problems they are facing, and with the knowledge you have learned from this subject, you will come up with ideas that can be solve those problems.
Some questions need to be answered in this course:
What problems are real users having?

What is the right solution for the user?

We design feature X like this, have users been able to use it "delicious"?
How does this course help? This is a course that helps us understand in general terms about user research, a very important stage in the product development process, understanding "what users need" to solve their problems.
3. Software Design & Analysis
The output of this course helps us understand the backend design of the software. The highlight of this course is that there are many types of diagrams, so it is very important to distinguish which type of diagram is used in any case.
Some keywords related to the subject: use case, cross-functional diagram, activity diagram, class diagram, …
Some questions need to be answered in this course:
What is a good data storage architecture?

Is this software design easy to optimize?
In today's reality, most product management positions do not require a deep understanding of system design, so you don't have a purely technical background (economics, management, design, …) be too worried. However, if you have knowledge of this area, it can be easier to communicate with the technical team because you understand the terminology they use.
4. UI Design (Interface Design)
If Software Design & Analysis is to design the backend, then UI Design is a subject to learn how to design the Frontend so that it is user-friendly. To put it simply, this is a course that teaches the basics of becoming a UI/UX Designer. But of course, we don't learn it to become a Designer, but we need it to exchange work with Designer.
Just like Software Design Analysis, this subject takes us to a designer's perspective, the work that a designer has to do, etc.
5. Software Testing
This is a subject that helps us put on the hat of QC (some places call it tester or QA). We will understand the process of QC team performing quality inspection and assessment. In fact, there are times when we will need to discuss a lot with the QC team so understanding each other is also important to ensure everything goes smoothly.
Some questions need to be answered in this course:
Is the software up to standard?

Can we release this feature?
From where to start conquering the path to becoming a Product Manager?
Before specifically listing the important skills, Malu believes that you are also curious what the initial steps should be to prepare when "falling in love" with the Product Manager profession.
In fact, most Product Manager vacancies will require you to have a Bachelor's degree to ensure you have the right knowledge and mindset for the job.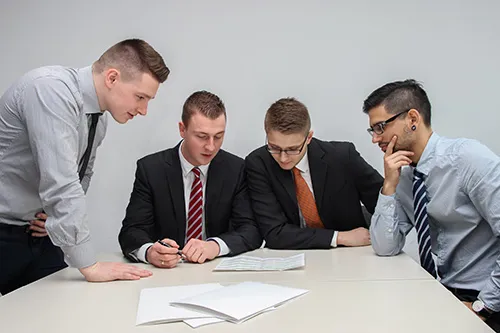 But that doesn't mean you have to be trained in the "work of a Product Manager" at university. You can work in the wrong industry, even if you don't "come from" IT people. All will be fine if you have enough determination and passion for the profession.
Let Malu help you with your "thickness" of experience and expertise right from the beginning to conquer the path to becoming a Product Manager through the following small suggestions:
Research the job and talk to a Product Manager expert in your field

Self-study and supplement professional knowledge (through specialized books, YouTube, …)

Additional certifications from Product Management courses

Actively experience with external projects, or participate in supporting other projects within the company
7 Important Skills of a Great Product Manager 
Compared to the above roles, what skills does a Product Manager need to hone in order to successfully manage and develop the company's products? Take a look at the list of 6 skills below.
Technical skills
Depending on the industry, company and product, the level of technical expertise of a Product Manager will vary.
For example, PMs in tech or digital companies will need more technical and IT expertise. As a result, they can effectively cooperate with a team of programming engineers in software error correction and product optimization.
However, to be a good Product Manager, you more or less need to know some technical skills as follows: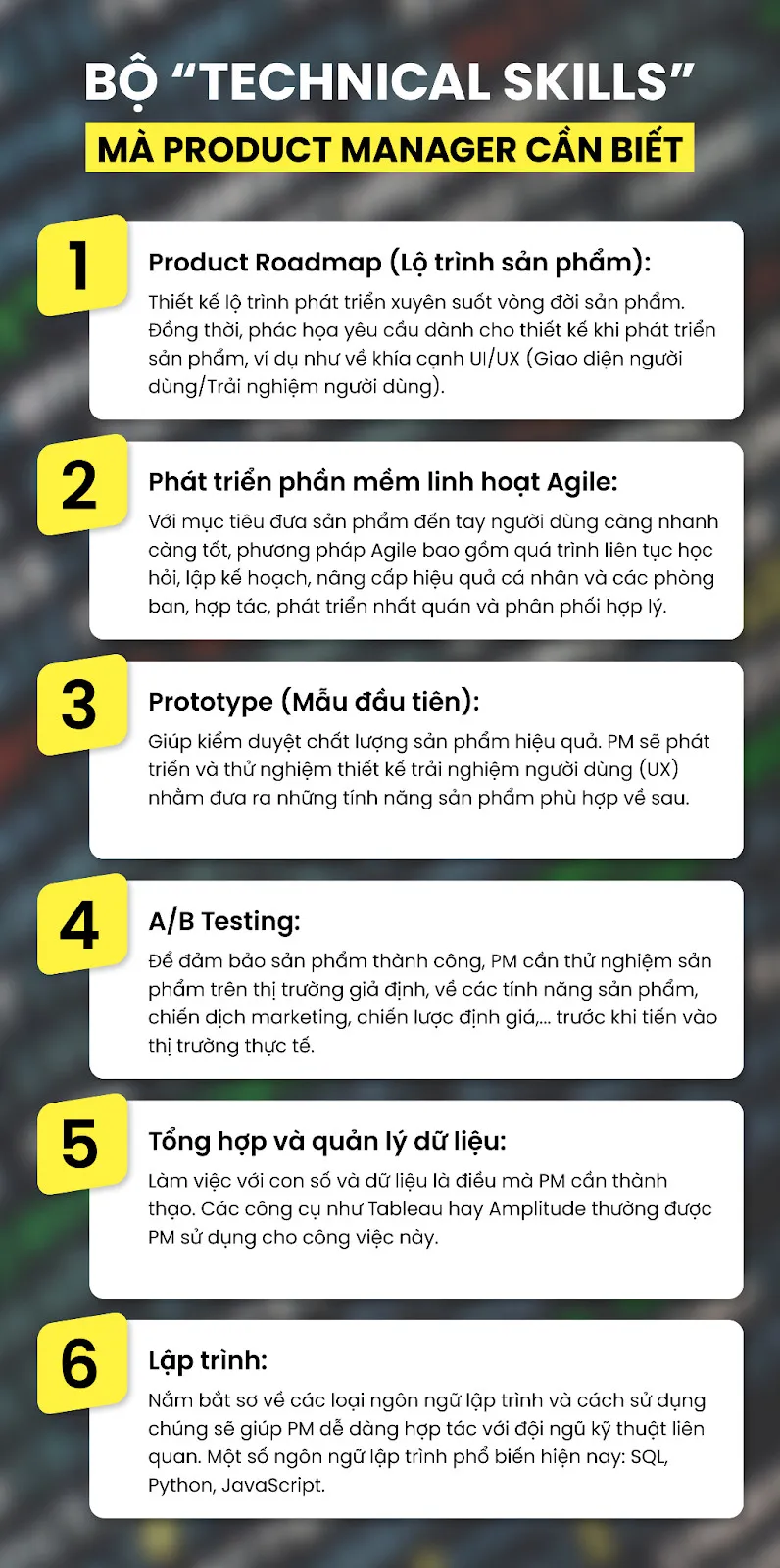 Leadership and management skills
As mentioned above, the Product Manager will act as a "leader" to lead the team in the right direction of product development. In addition, you also need to be responsible for the recruitment, training, and supervision of the people below you.
In a Forbes article  , there are three main things that make a good leader: fairness – open to feedback – listening.
Business knowledge 
This does not mean that you need a bachelor's degree in business administration or finance to become a Product Manager. However, to be able to build an effective product strategy, you need basic business knowledge.
For example, you will need to know the difference between sales and profits, a little knowledge of budgets, cash flows, or income statements.
Why? You need to have a detailed understanding of the process by which your product develops. But with that, your product needs to meet the company's business goals, the first thing here is to bring profits and maintain sustainable development values ​​in the future.
You will also need a "set of knowledge" deep enough in your field to quickly stay up to date with market trends and needs. Also, identify potential profitable opportunities that your product can exploit.
Study
Product manager – management alone is not enough. You must know how to research.
Market research, competitor research, prospect research, everything. Product Manager needs to do research to clearly define his product vision and goals.
You should remember: "Right tactics, right products" is the mantra to help you have the right strategic direction and successful product development.
But first, do a thorough research, from internal data and reports, to external customer feedback, to build the most comprehensive and objective view for the company. my product.
Analytical ability
What is Product Manager doing? The answer is simple: Make friends with data.
The Product Manager job will require you to work with a lot of people, and in the process, you have to convince them of your product's potential. Giving evidence with data and specific numbers is the most obvious way for you to defend your views and hypotheses for the project.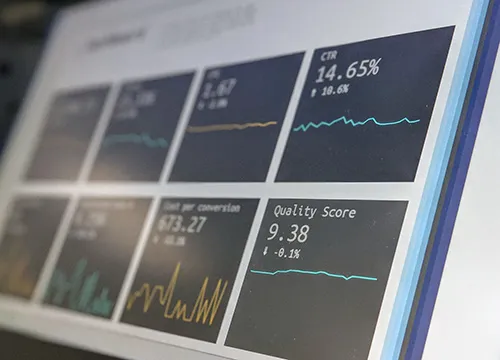 Therefore, analytical capabilities are very important to us, including: identifying important data, mining them, analyzing and hypothesizing, presenting and visualizing so that stakeholders can easy to capture information.
Communication skills 
As with any profession, communication skills are one of the sustainable "springboards" to help you move towards success. And Product Manager is no exception.
Good communication skills will help you cooperate smoothly when acting as a "bridge" between related departments. Limit obstacles, such as conflicts, do-yes, or don't-understand, etc. when orienting and leading the team in the process of implementing product strategy.
You will also need to communicate with partners and customers, as well as present your product development plans and strategies to the company clearly and effectively.
Read more:  Are you communicating effectively?
Ability to sort priority
The ability to analyze and prioritize work is not a coincidence, you need to learn and experience many times to be able to complete it well.
More specifically, a good product manager doesn't just manage to prioritize his or her tasks. They also have to know how to balance them with the tasks of their team, organize and organize everything in a scientific way.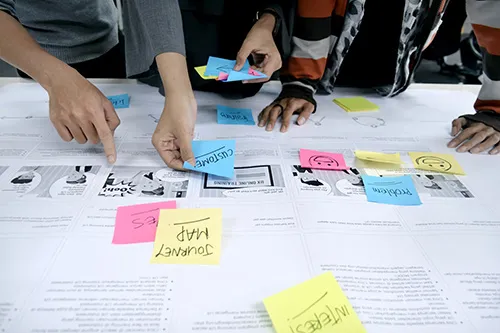 As a result, the process of group cooperation and work will become more effective when everyone is aware of what they need to focus on first in order to meet the goals and requirements set out at each stage of the project. product development strategy.
This also helps you make faster and more accurate decisions for your products.
Qualities needed for Product Manager to successfully manage products 
EQ understands
Put yourself in the customer's shoes, how do you feel? What do you need and what are you expecting?
As a Product Manager, always proactively understand your customers. What makes customers find you? Identify and take advantage of opportunities for yourself. Open interviews or surveys so you can interact and clearly outline your user persona as you develop your product strategy later.
In addition, the subtle insight of the Product Manager can also be applied in the process of teamwork. Get to know your teammates, lead, and find the best solution together.
Strategic thinking
In addition to short and long-term strategies, the Product Manager always needs to plan the implementation throughout the product development stages. From understanding the market to the decision to execute, a strategic mind will be the bright spot to help you successfully develop your product.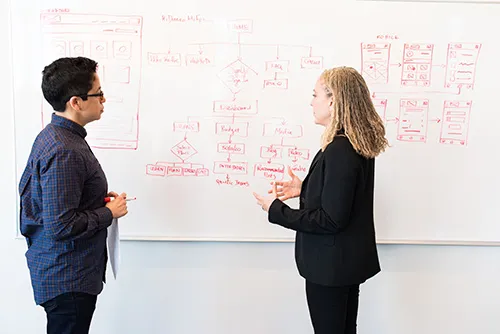 Strategic thinking is essential for both project process management, revenue forecasting, problem solving, risk management, etc., and all the rest of your product-related work.
"High quality"
Not exactly "perfectionist", product managers need a bit of stoicism, attention to detail when censoring and testing products, especially when new features are installed, or software bug fixes.
Naturally, the production of a product is not a simple thing. Therefore, a meticulous and thorough Product Manager will ensure a smooth process of the product entering the market, receiving many positive feedbacks from users.
Furthermore, "high standards" will require you to become more adept at proactively seeing and solving problems. Since then, continuously develop and improve to optimize the product better and better.
Don't be afraid to change
As you probably already know: today's technology "wave" is constantly evolving with groundbreaking new trends, requiring us to quickly update and adapt.
"Dare to learn, dare to change" also becomes an important quality, determining the success of a Product Manager in the future. You should remember that, if you don't change, you and your product will gradually become "obsolete".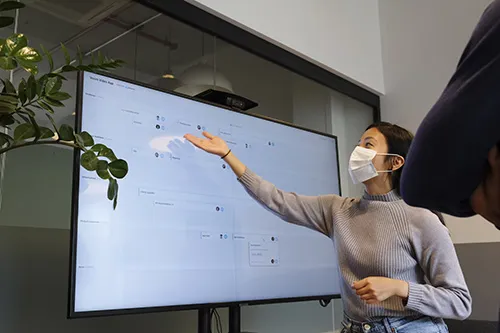 Don't be afraid to challenge and experience for yourself new creative ideas, maybe that's what customers need?