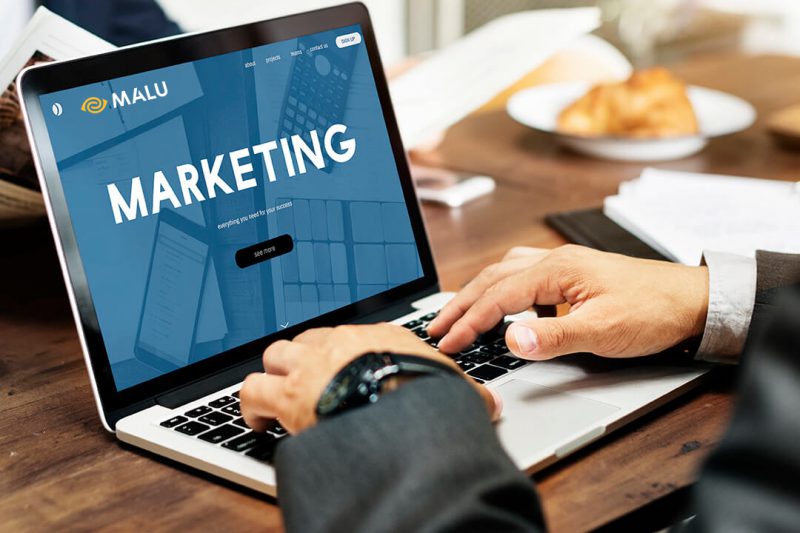 Today, the Internet has become a useful tool that is increasingly being used globally. In fact, more than 4 billion people use the Internet as a daily tool, as of 2018.
Marketing in essence, which is still the implementation of different methods (such as advertising on TV, print newspapers, electronic newspapers or billboards) to convey the message of the business to the target audience.
The Internet has provided a great solution for administrators to reach the customers they want: narrow the focus of customers, tailor content accordingly, build long-term relationships. with customers, and much more.
>>> Explore:  What is Content Marketing? Build an effective content strategy ; 14 Classic Marketing Strategies of the World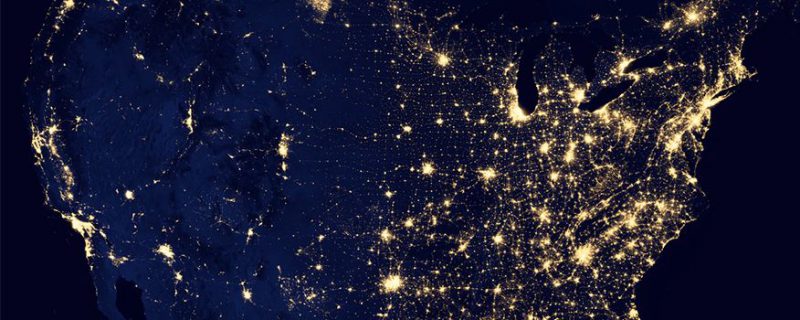 But the Internet also has its dark side. In a world where everyone can have their say, everything seems to be getting narrower. Faced with that challenge, what must businesses do to assert themselves and position themselves differently from other competitors?
The answer lies in "online marketing."
Online marketing uses digital channels  , including email, social networking platforms, websites, and search engines to convey messages and help businesses reach their desired audience. Different from traditional marketing methods, online marketing encourages businesses to build two-way interactions between themselves and customers, in order to build and strengthen long-term relationships between the two parties.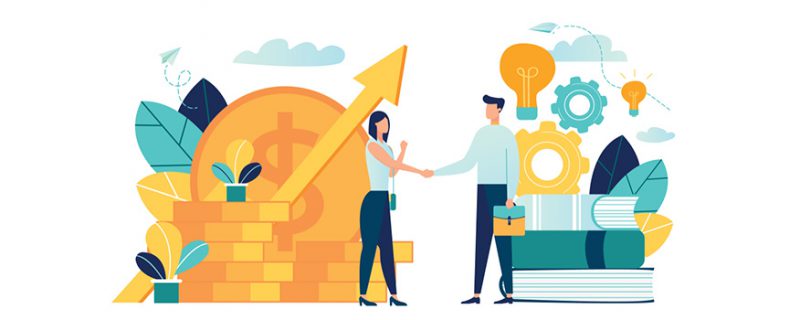 There is no doubt that online marketing is a decisive factor for the success of businesses in today's era. But online marketing also contains many challenges that require businesses to research deeply to map out the right strategic direction.
Here is the most comprehensive guide to online marketing that can help you reach the right people, at the right time, in a community of more than 4 billion people on the Internet.
>>> Learn the basics of  Marketing Mix ; Marketing Model 4Cs
What is online marketing?
Online marketing, also known as internet marketing, is a form of marketing that uses the internet to convey a business's media messages to customers, through digital channels such as email, websites, social networks or search engines. sword.
Online marketing strategy  includes activities such as website design, SEO, email, social media, PPC, and a number of other methods.
>>>  Learn the most basic definition of Marketing
1. Online marketing to attract new customers
Businesses can use online marketing strategies to attract new customers. To do this, you need to focus on tools like Facebook ads (paid advertising on social networking platforms), leveraging marketing on the major search engines, or web design.
For example, you can take advantage of Facebook's built-in Lookalike Audiences tool   to get your message across to the Facebook users closest to your business's target audience.
Or, you can spend a relative budget to use influential social media influencers to spread the image of your product / service.
>>>  What are KOLs? Difference between KOL and Influencer

Paid tools can reach your desired audience quickly, but how effective they are will depend on initial market research. Therefore, you should perform A/B testing, before the business can waste too much money but the return is not necessarily great.
In addition, to attract new customers, businesses also maintain their presence on the results of major search engines (using SEM). According to Hubspot statistics, up to 89% of customers shop on  B2B platforms  and 81% of ordinary consumers use the Internet to survey the market before actually making a purchase.
Obviously, businesses must optimize keywords on search engines to be able to reach potential customers like above.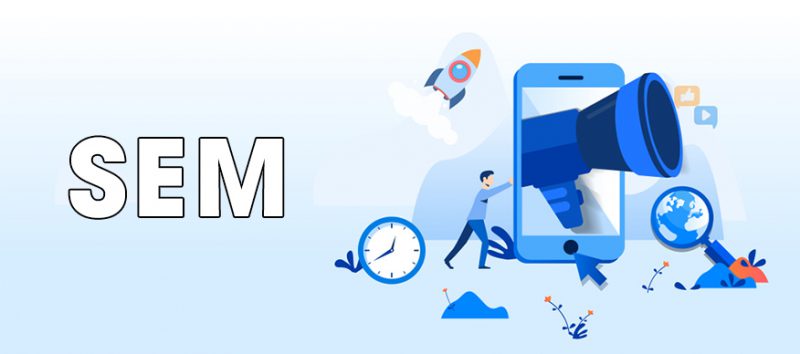 Having a strong SEM – Search Engine Marketing strategy   also affects online sales. Up to 78% of people searching for products on mobile platforms are converted into actual physical purchases. Not to mention, half of the customers who surf the web for market surveys will actually visit businesses' physical stores.
In addition, businesses should use their available resources to invest in website design activities. Once customers access the information on your business's website, they tend to trust the product more, leading to a higher purchase / service rate.
Therefore, designing a user-friendly website (on both desktop and mobile platforms) is an extremely important thing in online marketing strategy.
2. Online marketing helps maintain loyal customer groups
Online marketing not only brings businesses new customers, it also helps maintain customer loyalty to the products/services you provide. In addition, attracting new customers also costs up to 5 times more than keeping old customers, so obviously, maintaining an existing customer source is a paramount job.
To maintain loyal customers, your business needs to use email, blogs, and social networks to build a solid online community. Businesses should consider personalizing emails sent to target customers.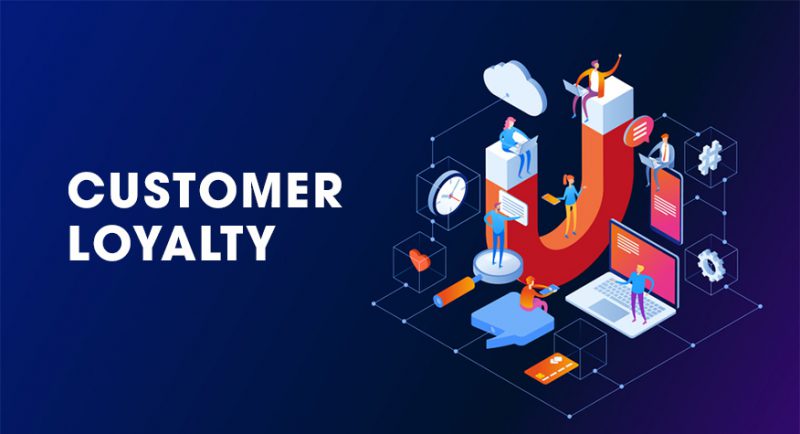 For example, you can email discount codes based on previous products they have ordered on your website, send them birthday wishes, or remind them to attend your next big event. ). But first, you also need to pay attention to setting up a list of files that customers need to send mail to improve marketing efficiency.
In addition, do not forget to use social networking platforms to reinforce brand values, and interact directly with customers.
You can set up posts with interesting content on Facebook, take some fanciful photos of products on Instagram, and regularly reply to customers' inboxes on Messenger to keep your two engaged. beside.
>>> Is Marketing On Facebook Or Instagram Better?
6 basic online marketing strategies
1. User-friendly website design.
2. Optimize results on major search engine platforms.
3. Use email marketing to implement marketing campaigns.
4. Communicating official media statements on online platforms.
5. Create a blog page.
6. Set up marketing campaigns on social networks.
The secret to building a successful online marketing strategy:
1. Choose the right keywords and optimize results on search engines.
2. Build a user-friendly website, and friendly with mobile devices.
3. Regularly post on the blog.
4. Implement email marketing campaigns.
5. Encourage customers to perform conversion activities on social networks.
6. Regularly release corporate communication messages on online platforms.
7. Implement paid marketing campaigns on social networking platforms.
>>> Use  Customer Journey  to optimize interaction with customers on the online Marketing platform
Some practical examples of Online Marketing
Refer to some case studies about brands in the world implementing their Online Marketing campaigns:
1. Social Media: Under Armor's "I Will What I Want" Campaign
Under Armor is a famous footwear and fashion clothing manufacturing business in the United States. In 2018, this business regularly used the hashtag "I will what I want" on digital marketing platforms to convey the message to the target audience, dynamic and modern women, that live according to their passions and aspirations, despite the thorns and challenges that these women may face.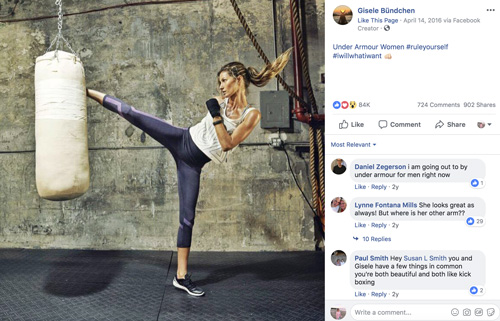 This hashtag, was first used by famous ballerina Misty Copeland. After that, it quickly became mainstream and widely used by other celebrities on Facebook and other social networking platforms.
This marketing campaign is designed to spread a strong message about gender equality, emphasizing the values ​​​​that Under Armor brings to their customers.
The campaign also cleverly takes advantage of the recent #metoo wave of women, attracting up to 5 billion interactions on all social networking platforms, increasing the sales of the business. 28%, driving up to 42% of traffic on Under Armor's website.
2. Email: JetBlue
This airline business often uses  email marketing  to interact with existing customers.
But perhaps, the "Where'd You Go? Want to Buy This?" JetBlue's (roughly translated: Where do you want to go? Want to buy this?) has really become a role model for other businesses in planning and executing effective email marketing campaigns.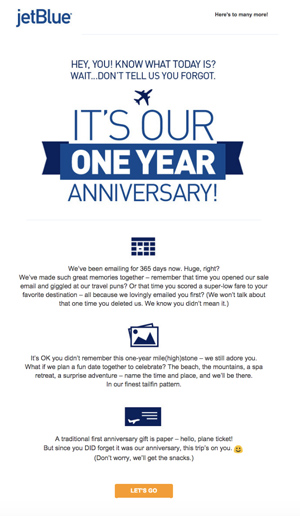 The company, using the one-year anniversary of customers signing up to receive JetBlue mail as leverage to communicate marketing communications messages to them. In addition, this is also a very interesting method, both humorous and familiar, and very cleverly reminding the discount codes that JetBlue has to customers.
3. Social media: Disney and Make-A-Wish with the "Share Your Ears" campaign
Disney and Make-A-Wish (a non-profit organization, helping disadvantaged children in life to fulfill their wishes) are two long-time partners and organizations. Now, the two sides are jointly implementing the "Share Your Ears" campaign to raise funds for the Make-A-Wish organization.
By each individual posting an image on Facebook, Twitter or Instagram with the hashtag #ShareYourEars, Disney will put $5 into the Make-A-Wish fund.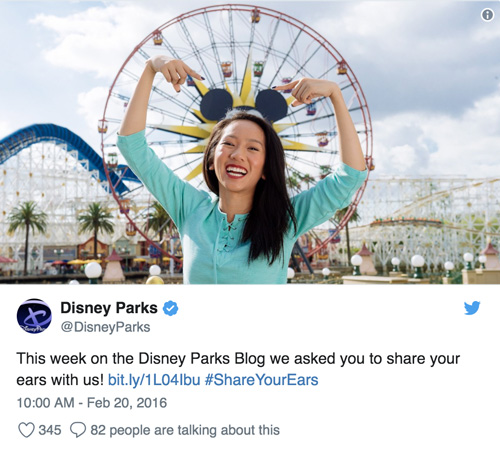 Disney originally planned to donate only $1 million to the fund, but the success of the campaign led Disney to double the amount. The campaign also attracted 420 million hits across platforms, increasing the make-A-Wish organization's visits to social media platforms by 330%.
The effectiveness of this campaign is like an arrow hitting many targets: both increasing Make-A-Wish's brand awareness, building a large social community, as well as raising positive public awareness. them to the Disney brand.
4. SEO: The Case of Pipedrive
Pipedrive is a platform that provides a sales and customer management system for businesses (sales CRM). Interestingly, Pipedrive dominated the Google search results for the keyword "sales management" (out of 9,900 search results).

In addition, the name of this business also regularly appears on famous media channels such as SalesManagement.org, InsightSquared, as well as reputable channels such as US News and Wikipedia.
5. SEO: Brian Dean's YouTube Channel
Brian Dean, SEO expert and founder of BackLinko, has properly used SEO marketing strategies on YouTube with two keywords "on page SEO" and "video SEO". Before. Brian also admits that SEO content on YouTube is very difficult, as he struggles to attract video views.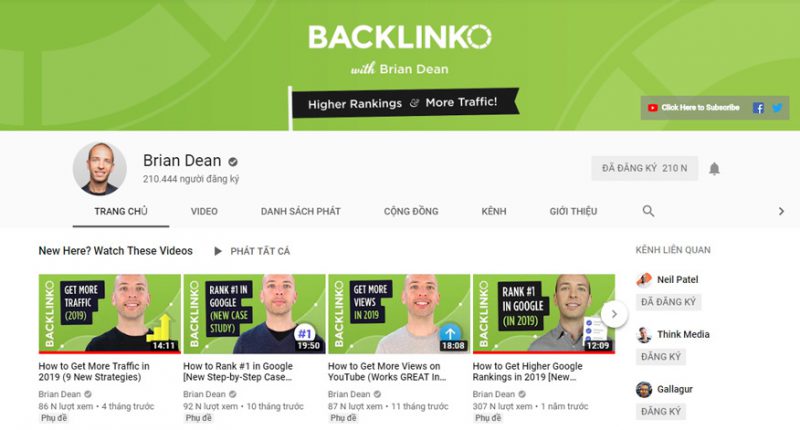 Now, Brian is quickly leading the search results on YouTube and is a living proof of the success of video SEO SEO strategy.
6. Website Design: DisableGO
DisableGO is a UK service and information site for people with disabilities. This site hires  Agency  51 to be in charge of SEO activities and design a new web platform for businesses.
By using the right strategies, such as directing customers from the old site to the new site, using Google tools to optimize SEO, as well as adjusting and setting up a new sitemap, DisableGO has just shown a completely new face through the newly established website platform, while maintaining the effectiveness of SEO activities so far.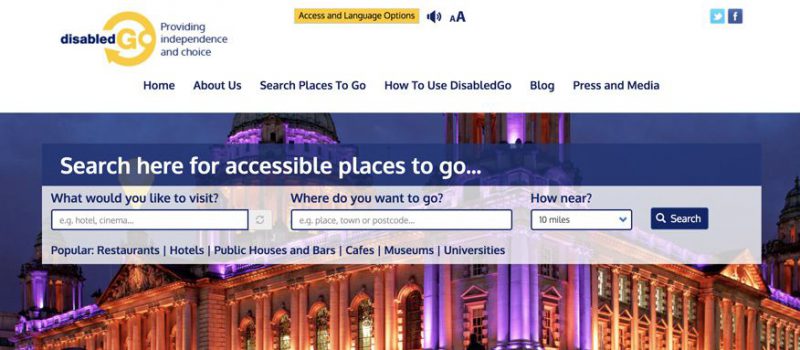 In addition, the number of visitors to the company's website also increased by 21% over the same period last year. This allows DisableGO to be competitive with its direct competitors.
>>>  What is ROI? Optimizing ROI in Marketing
Top useful online marketing tools:
HubSpot
Buzzsumo
Canva
GTmetrix
Ahrefs
Buffer
Facebook Insights
SocialRank
TweetReach
Trello
Crazy Egg
Google Keywords Planner
The secret to success of 7 online marketing campaigns
To give you an overview of the online marketing campaign, let's explore the company example below, from which we believe we can learn many valuable lessons.
The companies in the example below not only do digital marketing, they also create valuable experiences and content for customers to believe in their brand.
1 – Zappos
Zappos, the world's largest Internet shoe retailer, has set the bar for online customer care. Not only does Zappos offer a 365-day money-back guarantee, they also offer free and 2-way shipping for customers who want to return, or exchange, a product they purchased on the website.
As a result, Zappos doesn't need to spend a lot of effort on online marketing. Their policy is more than enough to attract customers to shop on the Zappos website.

What makes Zappos successful is the way they focus on what customers need and want. Listen to them and come up with a plan based on what you find.
Lesson:  Content marketing is the future, but it must be managed effectively. Building content that covers the core value that the company brings to customers is the right strategy.
2 – American Express (AMEX)
A lot of companies talk about the idea of ​​"community" and the transformations that come from building community. However, there are quite a few businesses that build communities that deliver enough value.
American Express has done that when building the Open Forum website. Open Forum is a collaborative website, American Express has invited famous content authors from many places to write articles on general business knowledge as well as other fields. As a result, they have built a valuable content-rich website that ranks high on search engines.

Lesson:  The creator of the content doesn't have to be you. Find people who specialize in your industry, and partner with them to write some blog posts.
It both provides the most practical value, and easily attracts traffic because of the neutrality of the article. Good content will help businesses create a development community, while minimizing marketing investment.
3 – Like
Entering the notoriously competitive financial market is a daunting task for startups. But with a completely new approach to financial tracking, Mint has proven their online marketing strategy right.

Mint has put on their blog hundreds of quality content ranging from articles to creative infographics. As a result, the tool grew rapidly, before being sold to Intuit for $170 million.
Lesson:  Investing in content marketing requires a certain amount of time and money, but a commitment to content quality and article standards will immediately attract readers.
4 – Uber
Launched in 2009, Uber's service is based on a luxury we often dream of, but only a few can afford: a private driver. Touch a few buttons in the software, wait a few minutes, a shiny new car will come to pick you up wherever you want. Its service is so good that there is no need for an expensive marketing campaign.
Uber grew almost exclusively through word of mouth marketing, in fact the channel has a pretty high conversion rate. According to Nielsen, 84% of customers will make a purchase decision based on a friend's recommendation.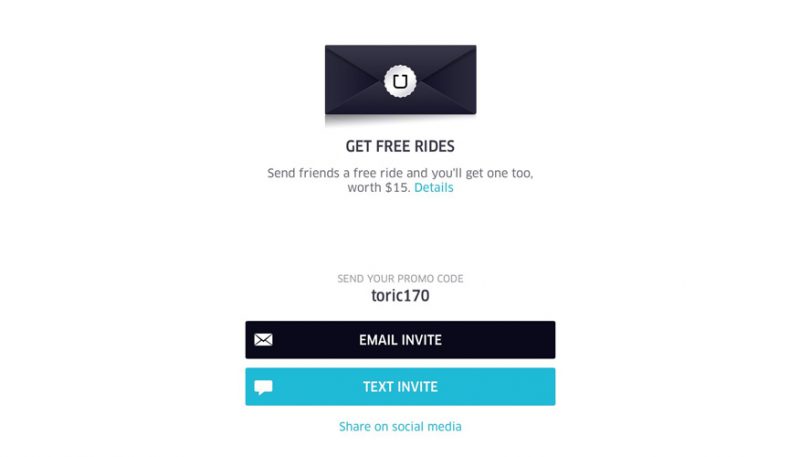 They provide codes for free hoes in exchange for inviting friends to use the app. Uber has flourished thanks to its time-saving features during travel as well as its cost optimization.
Lesson:  Word of mouth marketing is a very effective method. Uber in its early days targeted the San Francisco tech community, understanding that these people would share their experiences both online and offline. By providing novel services that meet their needs, customers have replaced Uber to promote Uber itself.
5 – Airbnb
Airbnb has changed the way we travel and find accommodation.
Formed when the founder of Airbnb couldn't pay the rent, the software now has more than 100 million users, 2.3 million listings, and a total company value of $31 billion in 2017.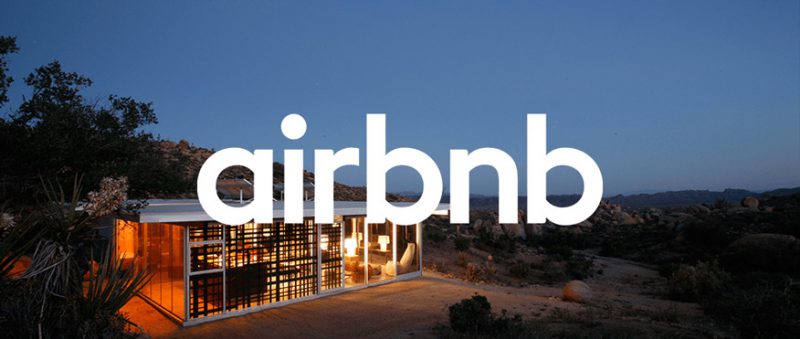 The campaign's goal is to target both tourists and room renters. Airbnb's online marketing campaign relies heavily on users posting photos and videos to Facebook, Instagram, and Twitter. This makes Airbnb not only a service provider software, it is also like a travel forum.
In 2015, Airbnb attracted 13.3 million interactions, and the number of followers on social networks increased by 341%.
Lesson:  Creating demand around products and services by searching for topics related to your industry is a highly appreciated approach.
>>>  A Guide to Effective Homestay Business
6 – JetBlue
One of the biggest mistakes that most businesses often make when building an online marketing campaign is only posting ads for discounts, offers, .. for their products and services. The reality is that no one wants to follow companies that just talk about themselves without providing real value.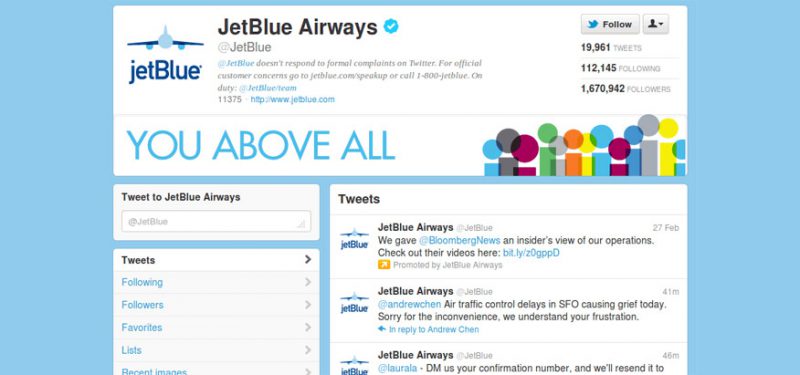 JetBlue, is one of the famous low-cost airlines. Instead of using Twitter to post discount codes and special offers, the company has used social networks with the main goal of better customer care.
Lesson:  Determining the balance between promotional posts and informational posts will help increase customer engagement more.
7 – Mastercard
Mastercard is the king of "priceless" surprises. This financial services company continuously offers unique experiences for its customers.

"Priceless" is a phrase Mastercard uses over and over again in its marketing campaigns, enough to show how important the customer experience is to the brand.
Check out one of Mastercard's "Priceless" promotional videos:
The lesson:  Keeping a consistent brand identity will position in the minds of your customers who you are.
Hope the above article has helped you visualize the overview of Online Marketing, learn more about  other Marketing articles  at  Malu's Blog .