Crystal paper is most easily recognized by its surface gloss characteristics, providing a dramatic effect on prints. Therefore, this type of paper is often used in photo printing.
1. What is Crystal Paper?
Concept
Crystal paper  is a paper consisting of 2 sides: one side is very glossy, as if covered with a layer of glue; the other side is slightly rough, often used as an intermediate between  Bristol paper  and  Couche paper , depending on the purpose required by the product.
Crystal paper has the outstanding feature that when printing on ink, it does not smudge, helping to reduce paper warping to easily turn pages when used.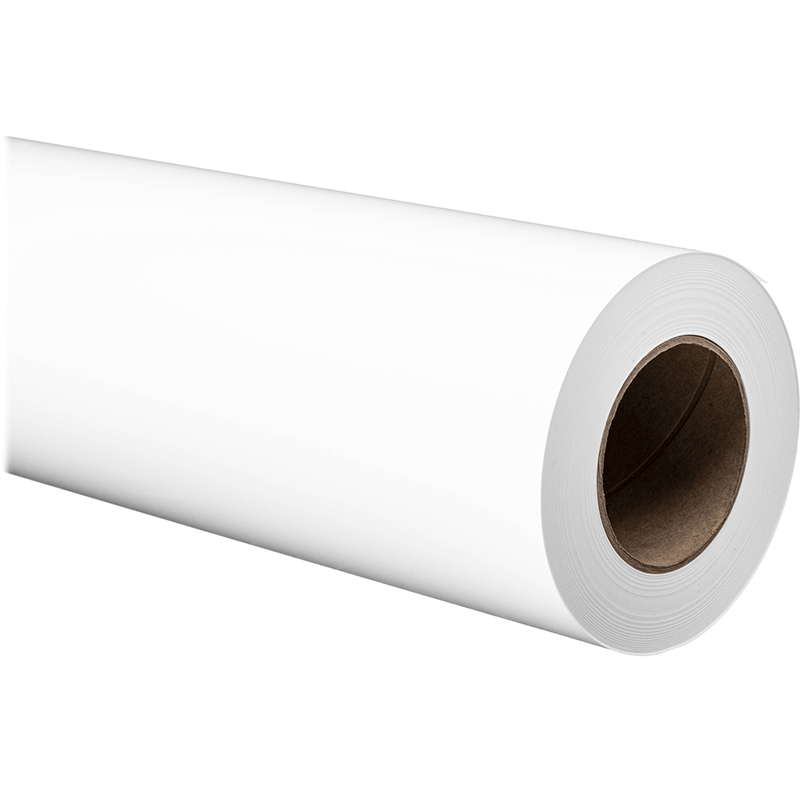 To create the shine of Crystal paper, after mixing wood fibers or other plant fibers in hot water, people have coated the surface of the paper with mixed pigments and used a hot metal shaft to dry, creating a surface. glossy paper without the need to apply an extra layer of gloss on top. The reason the daily newspapers we often read have glossy covers is because the manufacturer has used Crystal paper and can add a layer of nylon coating to avoid tearing and scratching during use.
Quantitative
The weight of this type of paper is usually in the range of 230 – 350 gsm (gsm: gram unit per 1m2), this is the appropriate weight of paper for use in printing the covers of books and magazines.
From 35-55gsm: regular newspaper.

90gsm: used as the inner pages of the magazine.

130-250gsm: used as a good quality advertising poster.

180-250gsm: make covers of magazines, books.

350gsm: commonly used as a hard business card.
Size
Crystal paper is usually sold in whole (sheets), cut rolls or sold in rolls depending on the needs of customers.
Depending on the purpose of use such as printing leaflets, printing cards, business cards, etc., you can choose the appropriate Crystal paper printing size. If you want to print flyers, you can choose to print on a3, a4, a5 paper sizes, and if you want to print cards, you should choose smaller sizes such as: 8.5cmx12cm, 9.5cmx22cm, 12cmx8cm, 12cmx17cm , 15cmx15cm…
Compatible
Due to its flat surface, good ink absorption, Crystal paper is suitable for many printing technologies from direct printing to adding an intermediate layer (rubber) such as offset printing, digital printing.
Offset printing:

  Offset printing is a printing technique in which ink-stick images are pressed onto rubber sheets (also known as offset plates) first and then pressed from this rubber pad onto paper. When used with lithography, this technique avoids getting water onto the paper with the ink. (According to en.wikipedia.org)

Laser printing:

  Laser printing is a printing process by directly scanning laser beams towards the light receptor of the printer. This is one of the popular printing methods capable of very quickly printing high-quality documents on white paper.
If you need to print a small amount and want to get it early, you should apply the laser printing method. On the contrary, in the case of printing in large quantities, the prints are the same, you should choose offset printing, which will be 2-4 times cheaper.
More details:  Offset printing technology
2. Characteristics of Crystal Paper
Advantages of Crystal Paper
Good gloss (both before and after printing)

High flatness helps to absorb ink quickly, providing quality prints, vivid and sharp images.

Ideal solution for fine art applications in graphics.
Disadvantages of Crystal Paper
Due to having 1 glossy side, 1 rough side, Crystal paper will be less attractive than other smooth, 2-sided papers like  Couche paper .
3. Application of Crystal paper in printing
Crystal paper is often used in production and covers for magazines, books, newspapers, stories… because of its glossy finish and beautiful color printing. In addition to magazine covers, Crystal paper is also widely used when printing warranty cards, flyers, brochures of electronic brands, household appliances by sticking 2 Crystal sheets together to overcome the remaining rough surface, creating 2 glossy sides to print more attractive ads.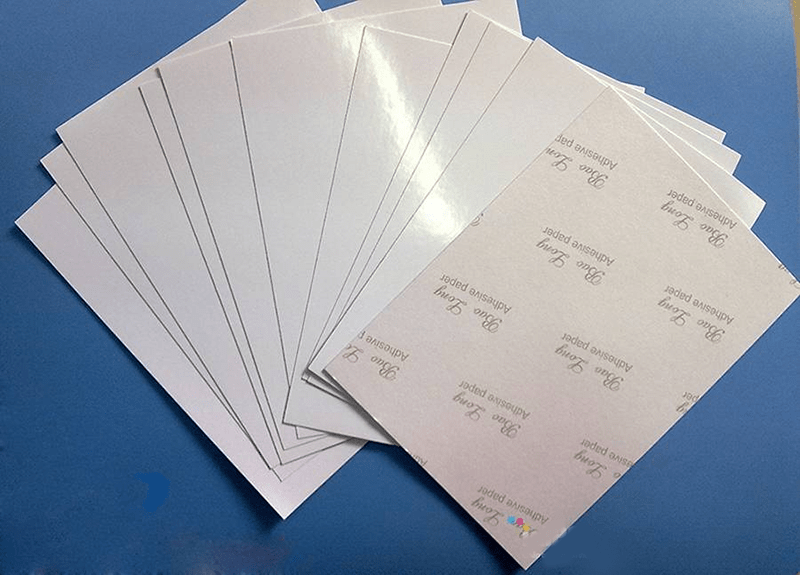 High-grade Crystal paper is used as photo printing paper that we often see today, Crystal paper gives a glossy, beautiful photo surface and very clear prints.
Another special application that women can easily recognize is that this paper is also used as transparent glossy paper or protective linings in fragile cosmetic boxes such as eyeshadow palettes, blushers. , lipstick board… They are Crystal Clairefontaine paper also known as Clairefontaine crystal paper.
Crystal paper is one of the most popular and beautiful coated paper types. They create excellent printed products thanks to their outstanding advantages over conventional papers.
However, Crystal paper is not used in label printing. If you are interested in label printing materials, you can learn more in the article Printing stamps.