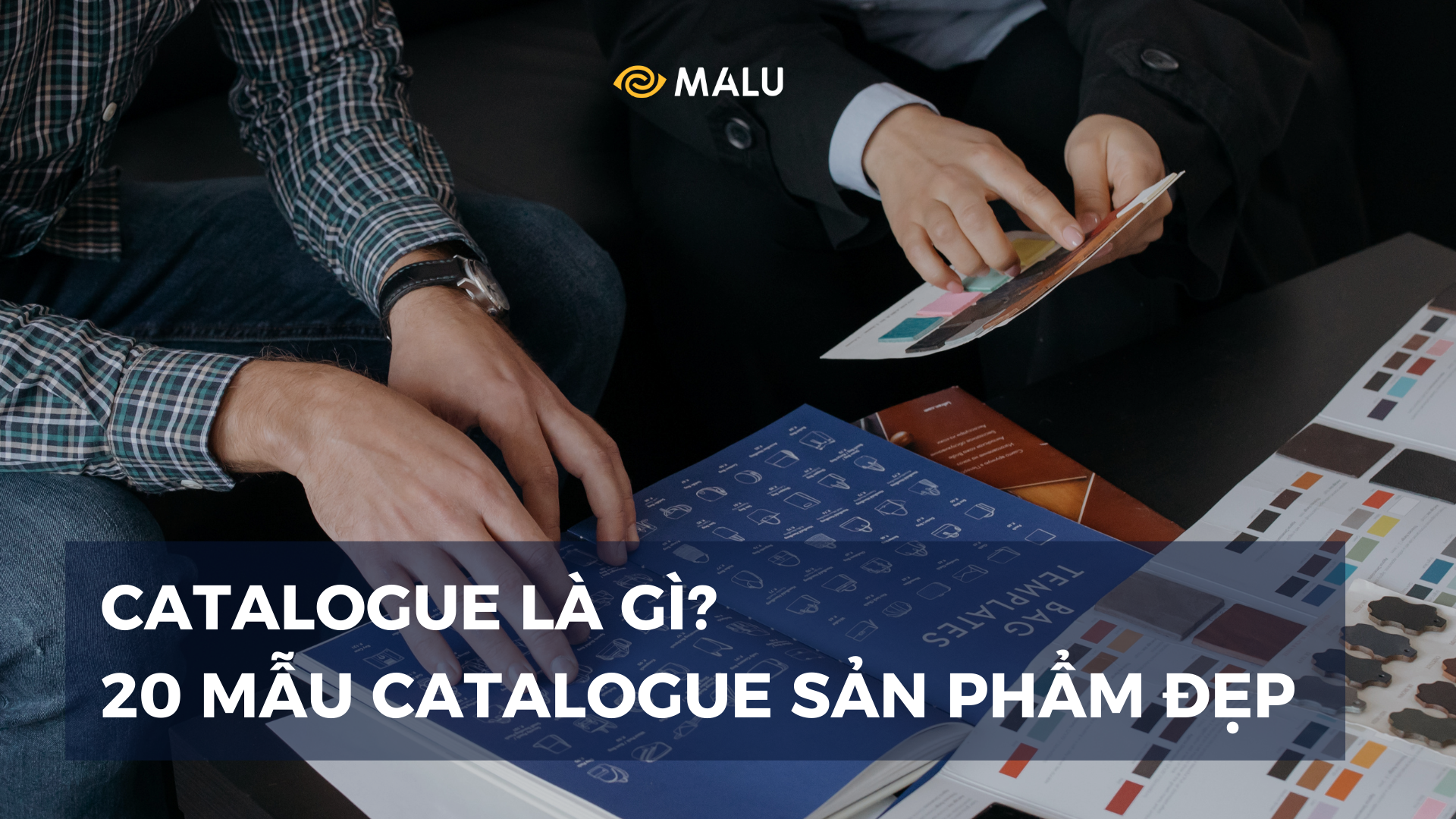 Product catalog is extremely useful in Marketing and Sales because it helps to organize and synthesize product information. Catalogs are essential for not only buyers but also resellers, marketers or salespeople.
Today, let's learn with Malu in detail the steps to build an effective catalog for your business.
What is a catalog?
Catalog (also known by other names such as Catalog, Catalog) is a marketing publication with content aimed at introducing and promoting products/services/brands of the business to customers in a concise manner and most intuitive.
Catalog design is also considered as one of the important documents in  the brand identity  of the business, having a great effect in attracting, approaching and persuading customers.
Customers often actively learn about the products they are interested in and are provided with information in the catalogs. This helps them significantly save time to learn, and at the same time easier for their purchasing decisions.
Through Catalog design, businesses effectively communicate and advertise their products/services/brands in the market, focus well on target customers and promote their buying behavior in the future. .
Besides, beautiful catalog templates bring professionalism and distinct value to help your business prevail over competitors, create a good opportunity to close a sale, etc.
 What types of catalogs are there?


1. Paper catalog
Paper catalogs typically include a cover page that announces the type of merchandise it contains, followed by information about the items. Some Catalogs have a single product category, such as clothing, others may include a diverse collection of merchandise.
Categories contain pictures and descriptions of items, as well as pricing and ordering information. Some catalogs come with order forms and pre-stamped envelopes. This is one of the most popular forms in the past. Manufacturers will send catalogs to dealers, customers choose the model they like, record the code in the order form and send it to the purchase address. In some cases, customers will call and order over the phone.