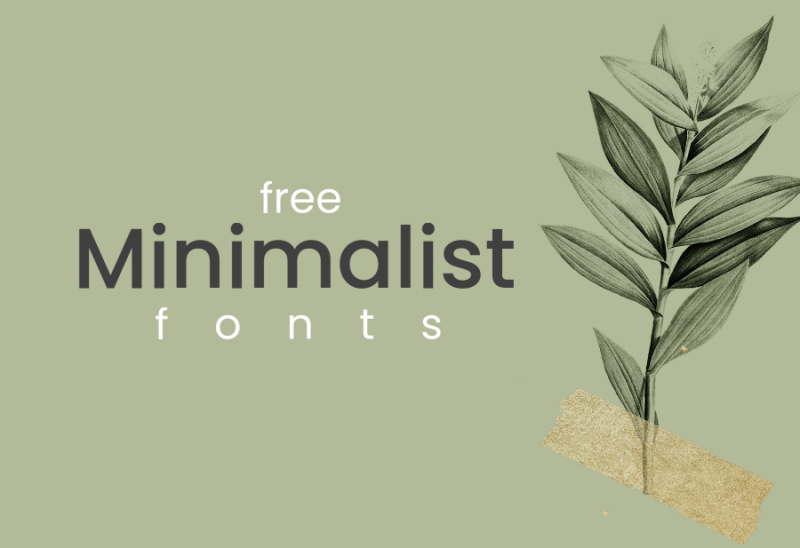 In design, minimalist fonts communicate more than just words. They communicate the intent of your project in a simple yet impactful way.
Minimalist design began as an abstract art form in the 1960s. Since then, it has permeated every aspect of society to become a beacon of clarity in a tumultuous world.
Minimalism can be seen anywhere from architecture to branding. It aims to do more for less by eliminating designs to the bare minimum necessary for striking simplicity. Brands like Apple and Uber use minimalist fonts to communicate modern solutions to complex problems.
To this day, people continue to pursue minimalism through apparel, home furnishings, and minimalist design choices. If you're looking for clean and simple minimalist design style fonts, we've covered the best minimalist fonts and how to use them below.
What is a minimalist font?
Minimalist fonts are defined by their spacious strokes and modern, easy-to-read interfaces. Minimalism is an  aesthetic , so these fonts can come in many shapes and forms. There is no specific look that identifies them!
Here are some suggestions for using minimalist fonts:
Use  

negative space

  (or whitespace) to improve your text and composition

Focus on legibility and enlarge the letters to send the message clear and concise

Space your letters (or increase  

kerning

  ) to achieve a clean look

Remove any other design elements that create clutter
How to design a logo with a minimalist font
Creating a minimalist brand requires very specific choices that are very impactful. Choosing a minimalist font is half the job, so we've put together some real-world examples below to help you find the right font.

Glossier's logo  may look simple, but the subtle design elements help it make a big impact. The brand used an italic sans serif typeface to create a sense of emphasis and movement while sealing it off with an abrupt period of time.
So unique and so memorable!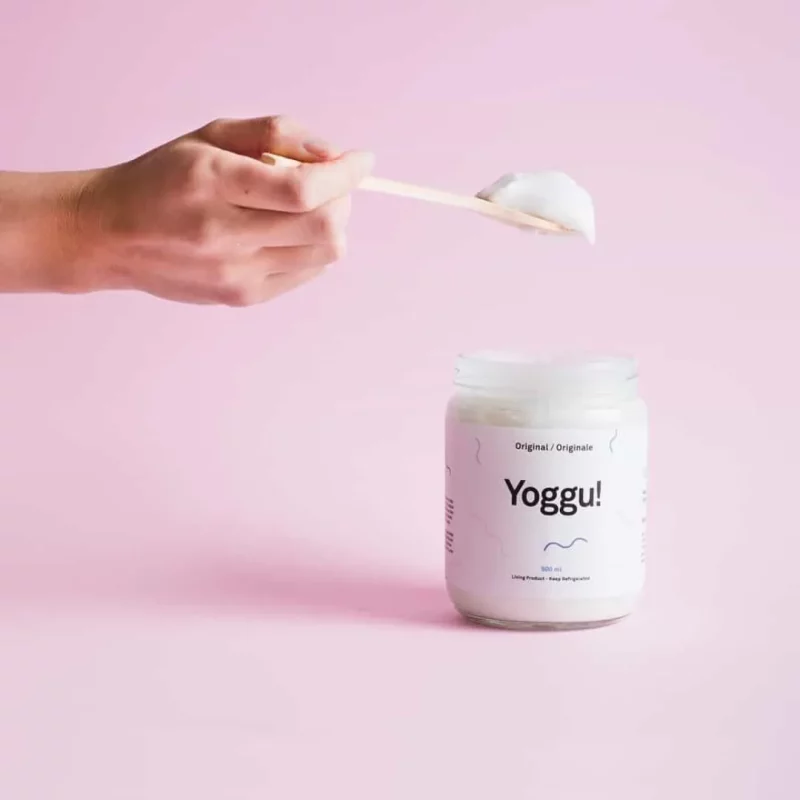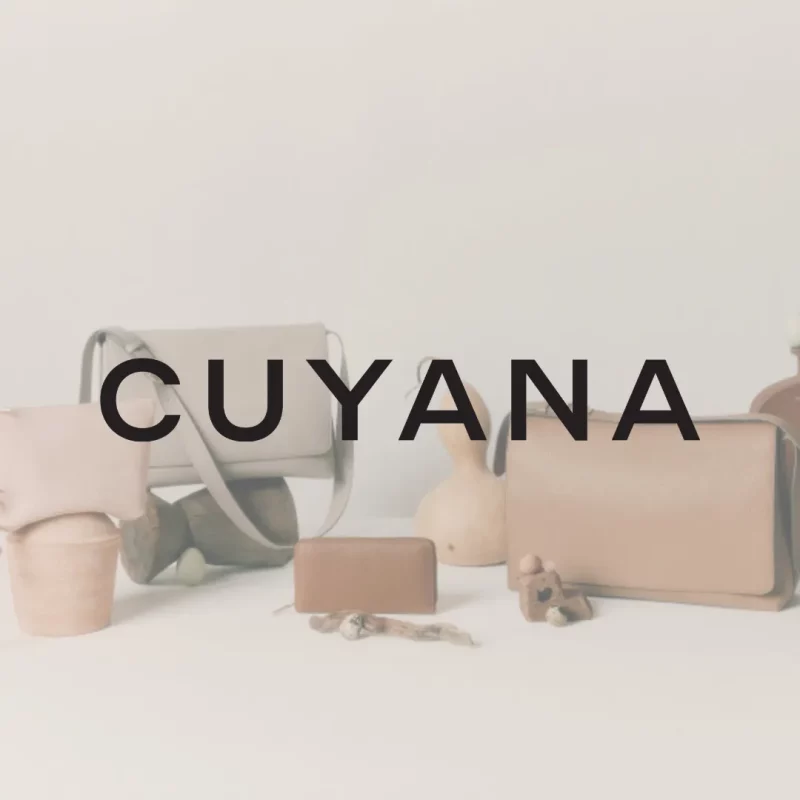 Cuyana  used the headline case, thick, sans serif to attract attention. It conveys its modern elegance through neatly cut forms and broad lettering that dominate the space.
In keeping with its vibrant brand personality with dairy and chemical free products, Yoggu took the bold yet simple move of adding an exclamation point to its logo. The exclamation mark is all it takes to give character to another minimalist logo.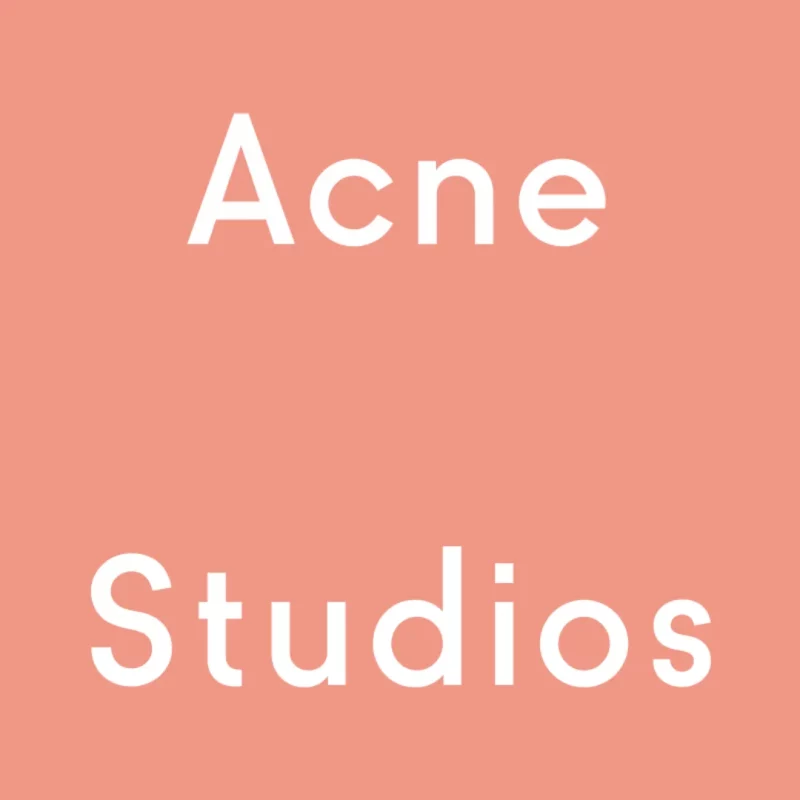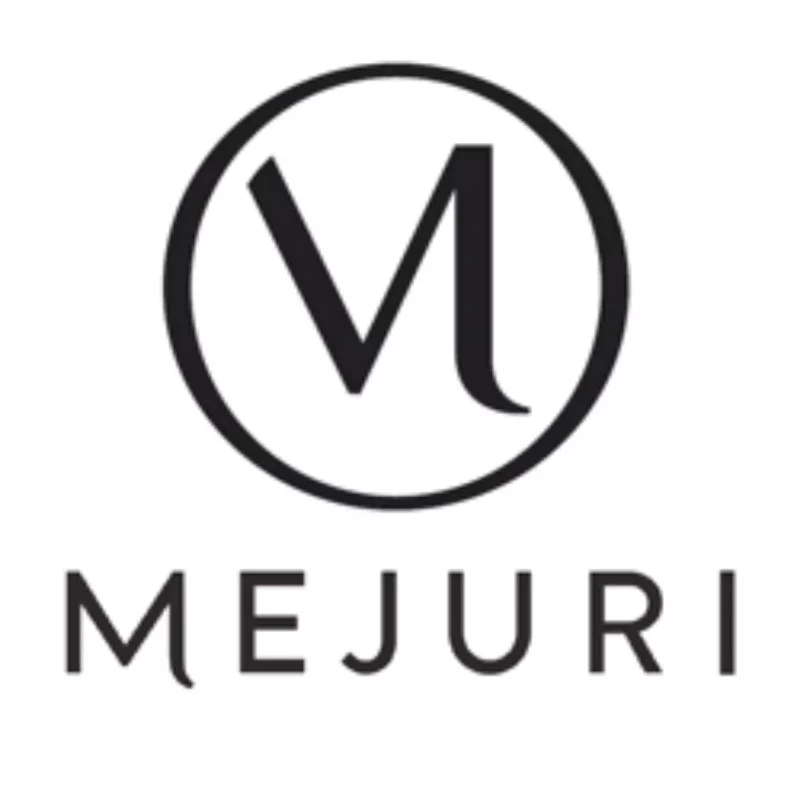 Acne studios  uses negative space and layout to make their logo minimalist and unique – just like their clothes!
Mejuri  also used wide kerning but added a small serif extension on the letter "M" to distinguish its logo. A simple snap on the "M" makes it identifiable and used as a  monogram  in its symbols and jewels!
Here are some suggestions on how to keep your logo design to a minimum:
For modern brands, choose a 

sans serif

 font  that is easy to read and has sharp lines and edges

For brands in traditional industries, try  subtle 

 serif fonts with thin strokes and light serifs.

Choose a color along with white or black for your palette

Get rid of anything superfluous that clutters your logo – even   your 

tagline !
Check out the minimalist font in action below!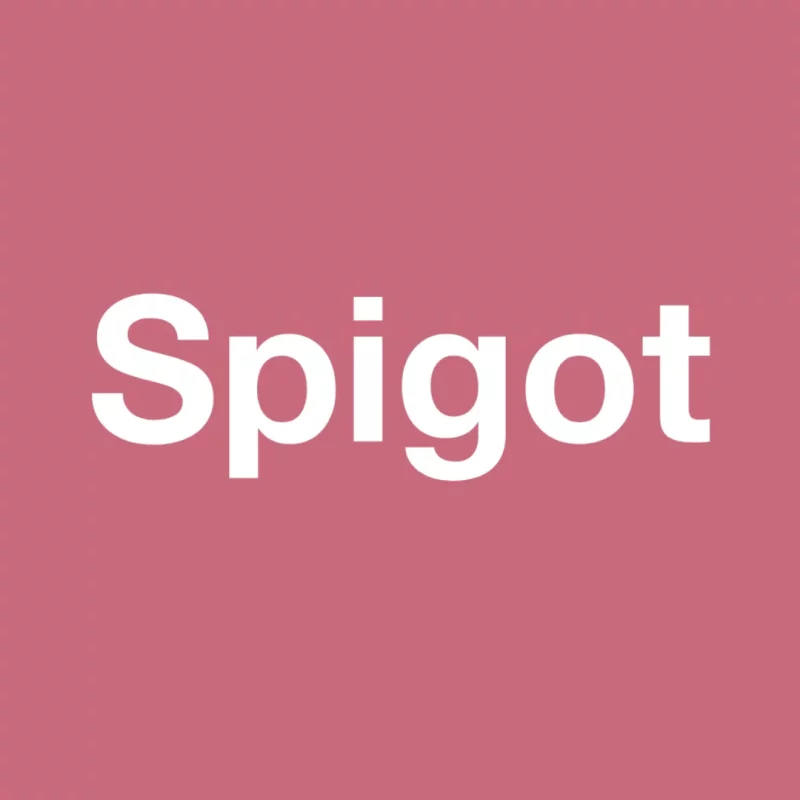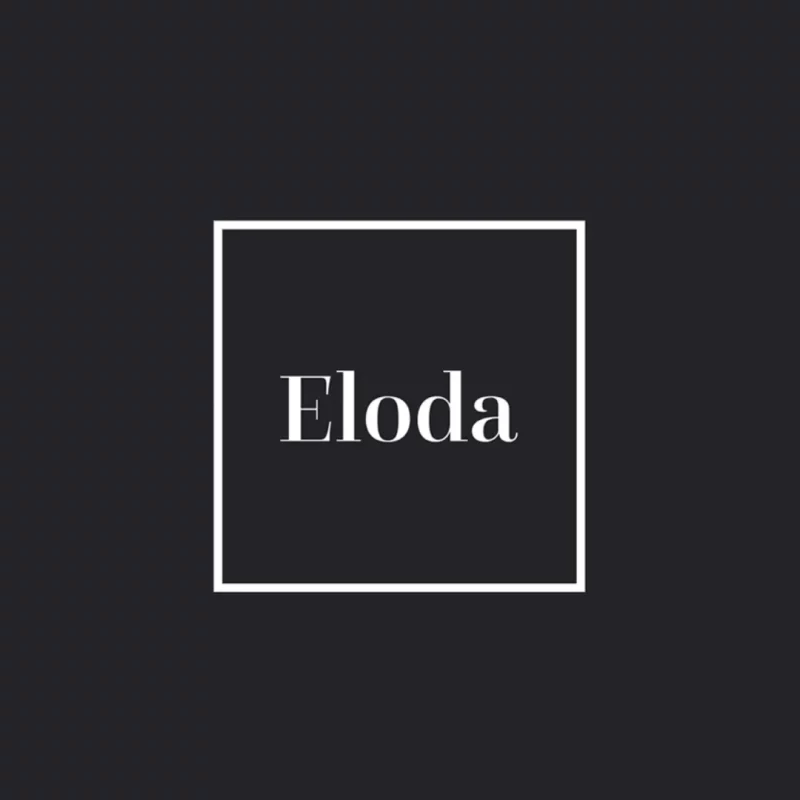 Top 35 minimalist fonts for sophisticated design
In this collection, we have collected 35 best minimalist fonts of 2023. Find  your favorite font in the list below and download it.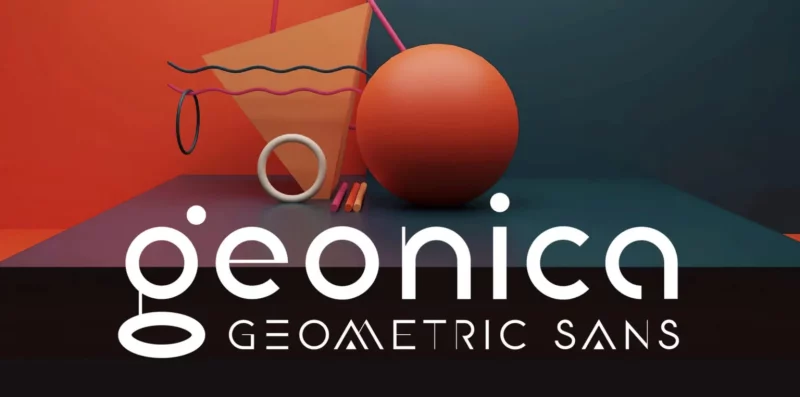 This geometric sans serif creates an abstract and futuristic feel. It has different strokes with a balance between smooth curves and sharp-footed strokes. Designed by Struvictory.art in 2021, it is suitable for architecture, technology and games industry.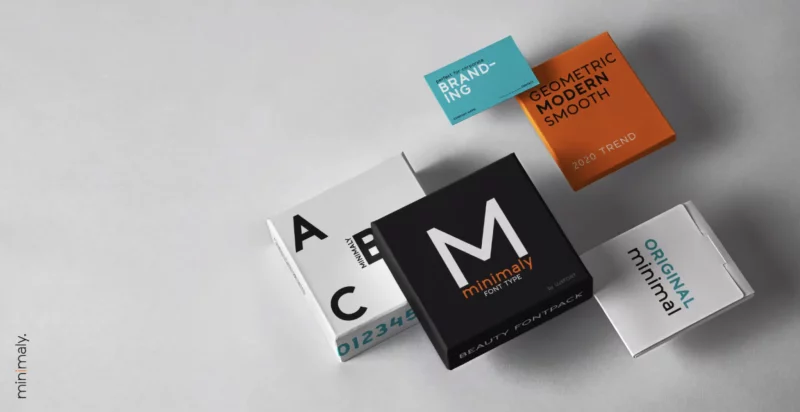 With a fitting name, Minimally is a well-balanced font with flexible usage options. It is ideal for modern branding and packaging for content writing. It has readability and 6 styles to choose from.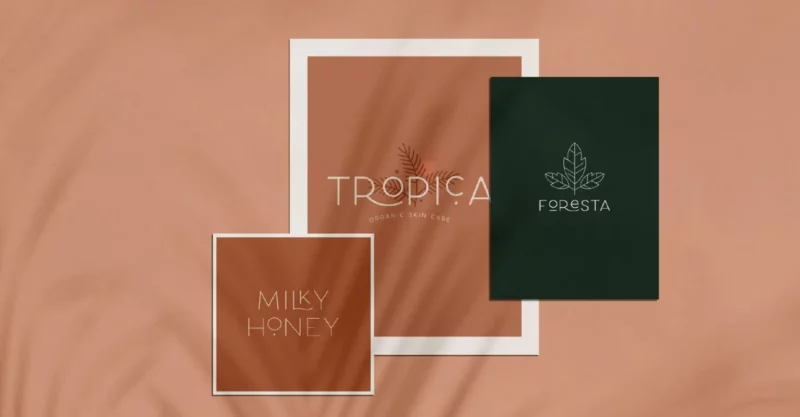 Volatile and versatile, Larosa has wide, thin handwriting. It's great for branding  modern, beauty, and sustainable fashion businesses  . It comes in three different weights and style elements to choose from and was designed by Kurt Harahap in 2022.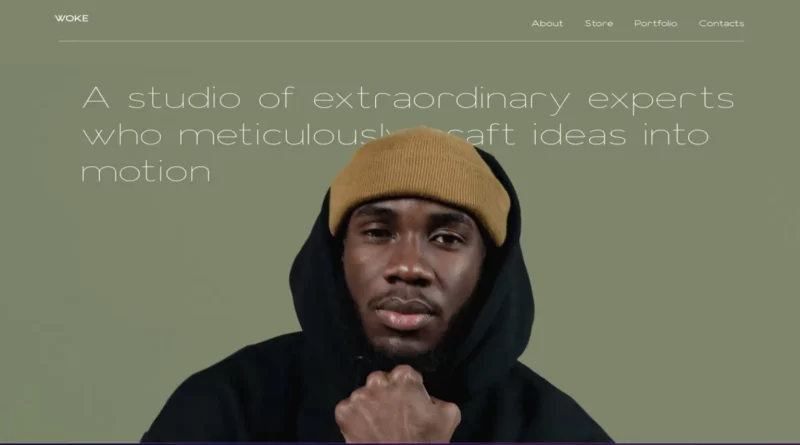 Cool and modern, Vista Nordic features refined lines with wide brightness. Great for web display and branding, it has a striking simplicity that makes it unforgettable. Published by VistaType in 2022.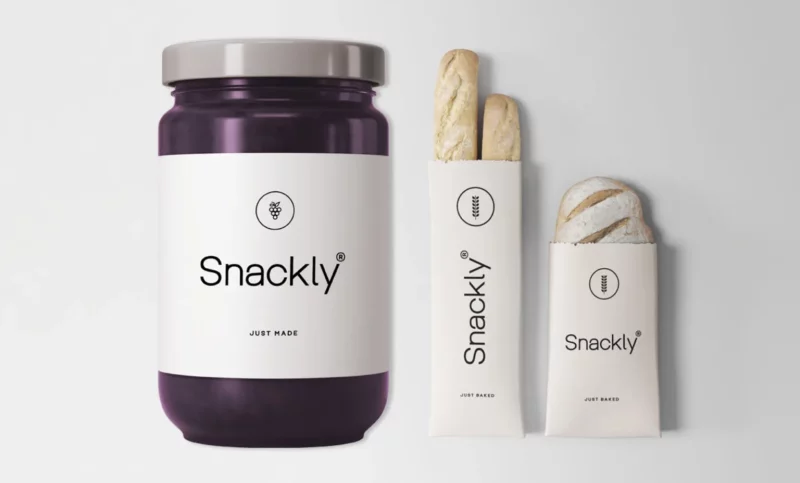 Simple at best, Univa Nova is an all-around minimalist font with sharp clarity and tight aperture. This font family has 16 fonts in 8 weights and is flexible enough for web and print use. It is ideal for long text content as well as logo and branding design. Published by Fontatica in 2021.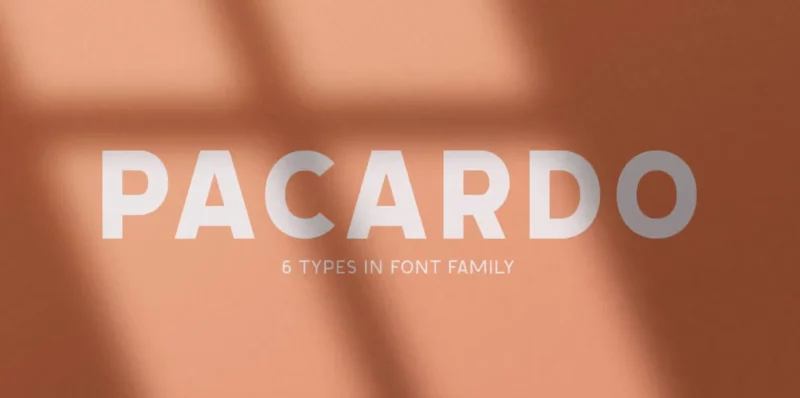 Pacaro is bold and demanding, with clear geometric shapes and wide letter spacing. With bold lines, it goes well with abstract branding or vintage designs. This font is ideal for the fashion, design and consulting industries.
Elegant and modern, Esthete is slim and tall. It has a mid-20th century modern look that works well for editorials, packaging and logos. It's a great choice for health, beauty or design sectors.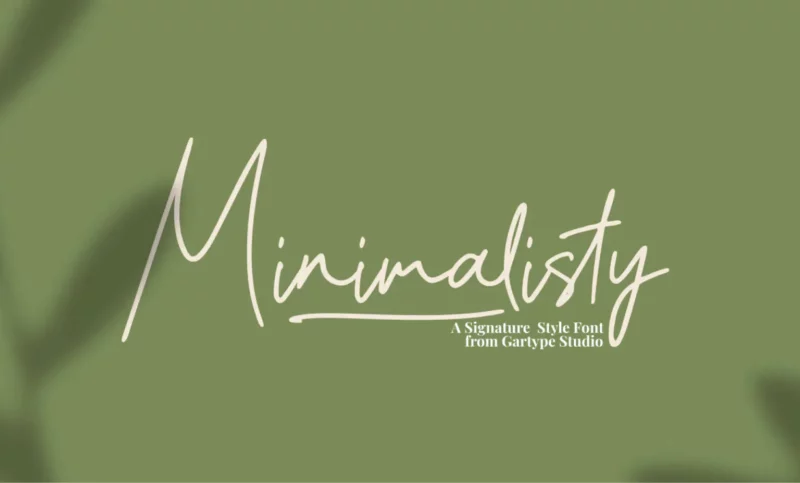 Script fonts can also be minimalistic! But make sure   your business name is short and easy to read/pronounce. Minimalism is fragile and fleeting. with a handwritten call to action that works well in the craft, holistic health and beauty industries.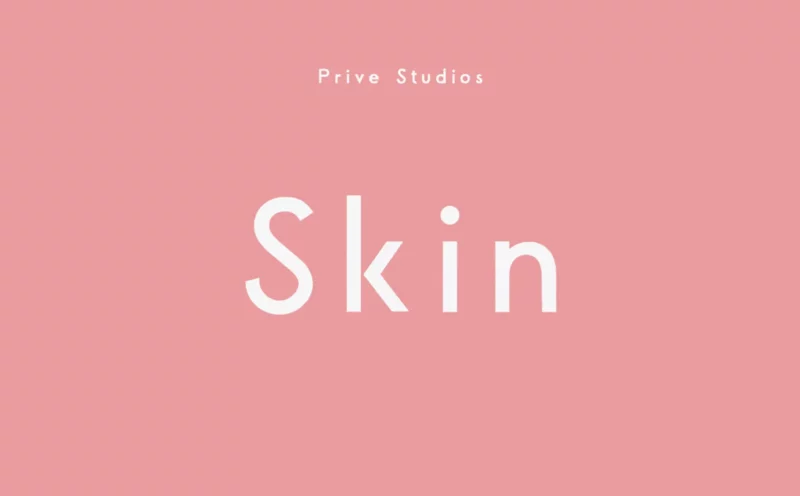 Skin has a clean, shiny appearance with ultra-clear legibility. It has wide kerning, making it perfect for logo design, branding and packaging. It has an innocence to it and it's perfect for   alternative beauty, clothing and personal brands .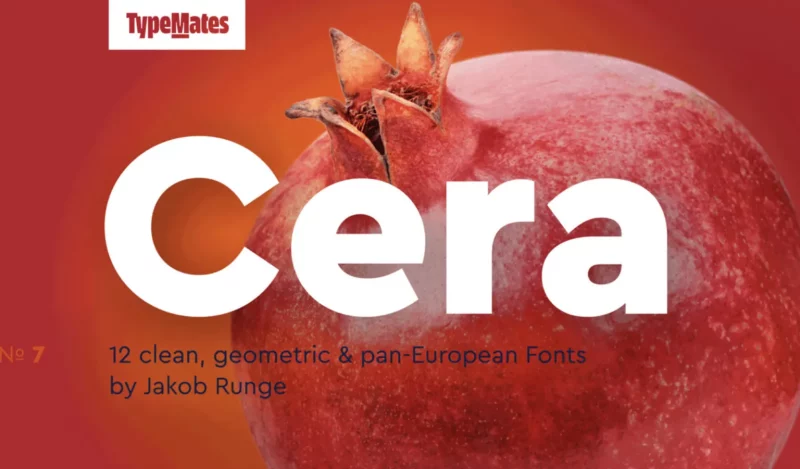 Perfectly symmetrical and distilled from geometric shapes, the Cera Pro is bold and versatile. It has clear edges and a closed aperture that makes it ideal for the branding, consulting and technology industries.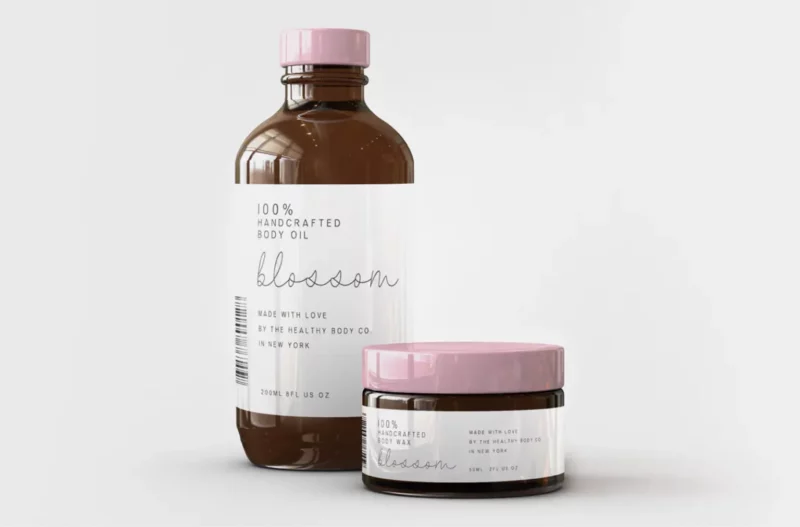 Light and airy, Clean and Glam is made for  handcrafted beauty brands that ignore complicated chemicals and branding. The duo features a handwritten script with wide kerning and a simple sans serif font with a degree of legibility. Designed by Bec Ralec in 2021.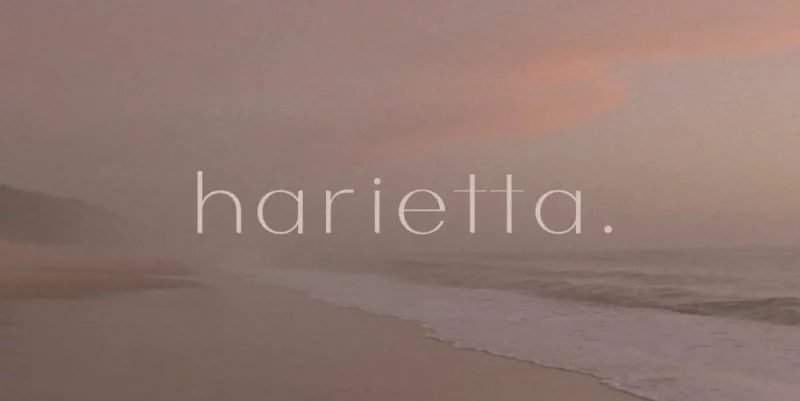 HV Harietta is a humanist semi-geometric sans serif typeface perfect for branding, logo design and packaging. It has an elegant and human look, perfect for personal branding, interior design companies and editorial magazines. Published by Harmonais Visual in 2021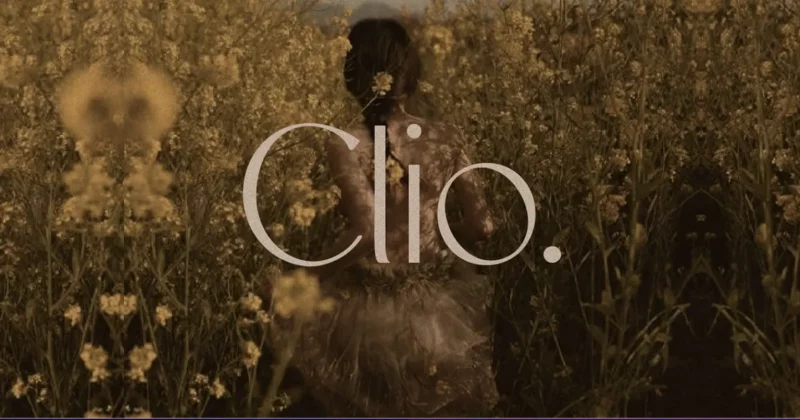 The Clio is refined and clean with a modern chic look. It is ideal for logo design and branding for luxury restaurants, beauty businesses and personal branding that need a touch of luxury.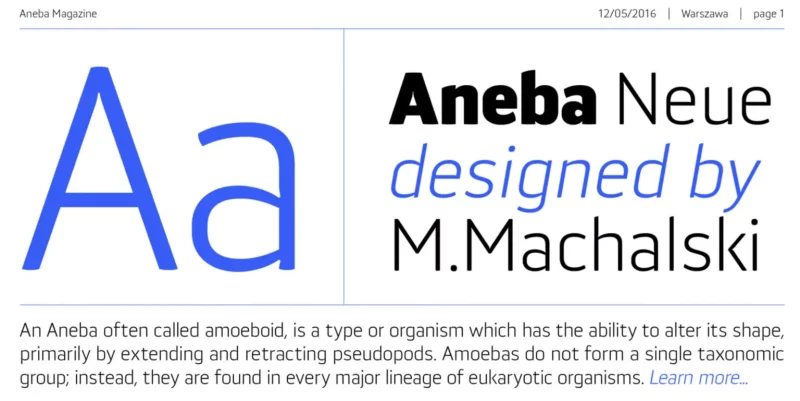 Aneba Neue is a more professional and robotic minimalist font, with a simple interface that prioritizes legibility and clear communication. It has 5 weights and two styles, making it ideal for headlines and web displays.
Luxora is a minimalistic textbook sans serif font, with 14 fonts and 7 weights in its font family. It has clear web legibility and cozy kerning, perfect for branding, packaging and logo design. It is ideal for the consulting, real estate, beauty and fashion industries. Designed by Jean Johnson in 2021.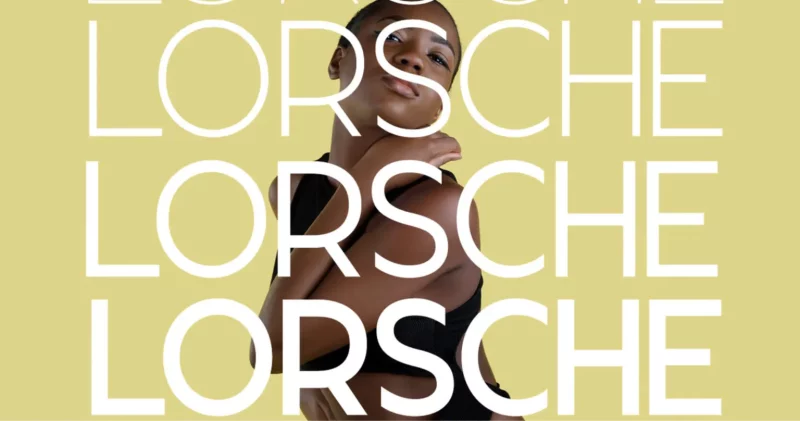 Lorsche is smooth and powerful, with sharp text for branding and web packaging. It's a bit quirky, with strong capital letters and a modern chic appeal. It is ideal for fashion label branding, business consulting and personal branding. Produced in 2022 by Foxtype.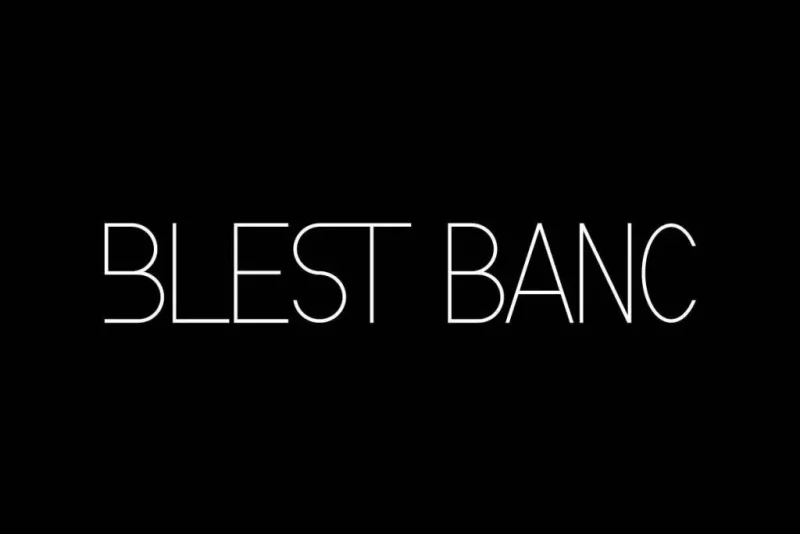 Blest Banc is slim and striking with design elements that merge letters or remove strokes. It has a futuristic look, with tall lettering and sharp shapes. It is ideal for minimalist branding for tech industries, modern personal branding and architecture. This is a free minimalist font by Nihstudio.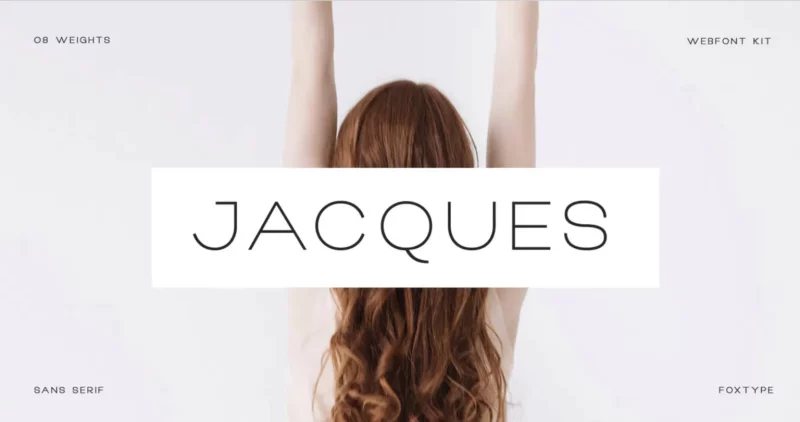 Warm and quirky, Jacques is a minimalist font with a more personal look. With elegant curves and generous lettering, it's versatile enough to be used as headlines and body text. It is ideal for editorial magazines, fashion brands and modern beauty brands.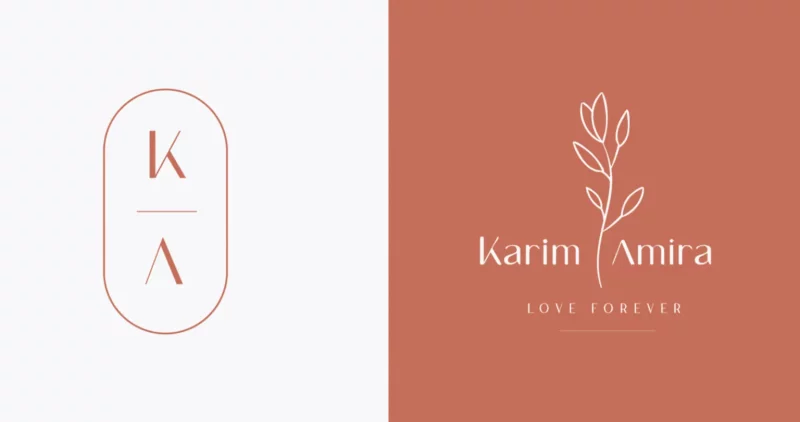 Sophisticated macing with a subtle touch of abstraction. Its unique look makes it perfect for editorial magazines, photography labels, and beauty packaging. It comes in 8 styles and is published by Issam Type in 2021.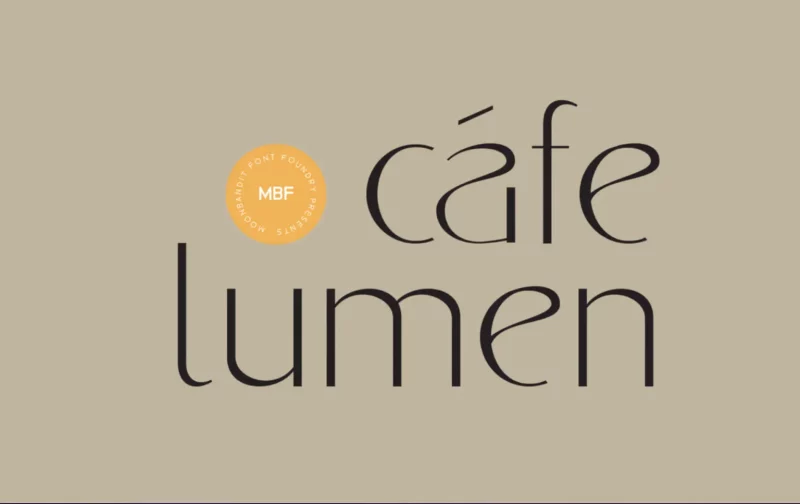 Cafe Lumen is an abstract minimalist font. It has a combination of smooth and sharp design elements that give it an unparalleled look. It is ideal for branding for beauty businesses, design and personal branding.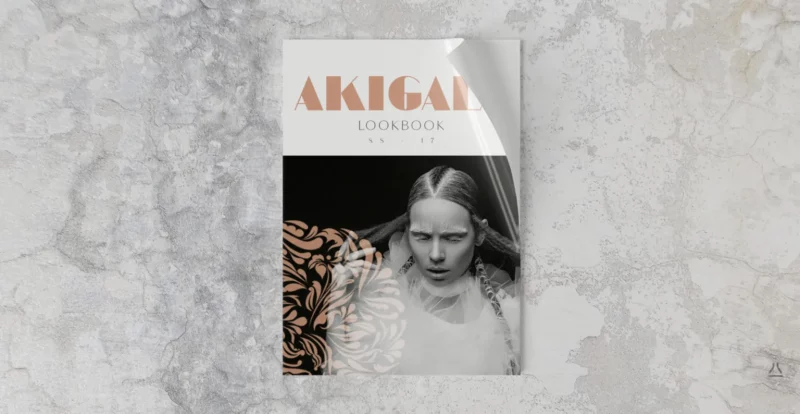 Ravensara features high-contrast brushstrokes and was created as an alternative to the classic Didone. It has an Avant-garde look and is perfect for fashion, beauty and photography that push boundaries.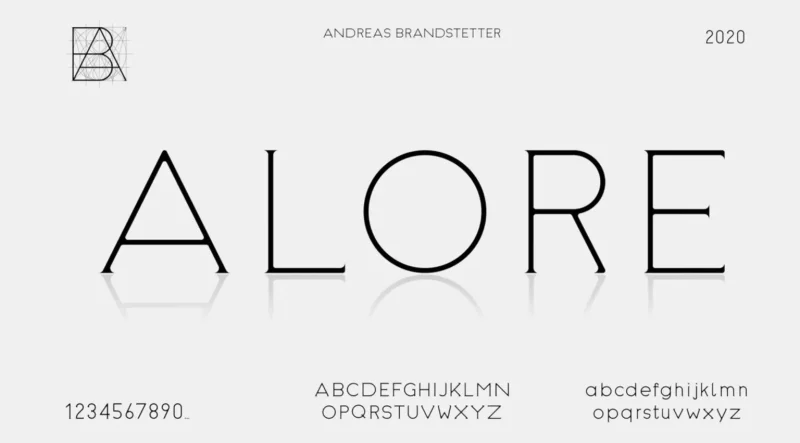 Alore has distinct thin strokes with razor-sharp pins. It has wide lettering and geometry that makes it stand out but not appreciated. It works well for modern branding in the consulting, architecture or design industries.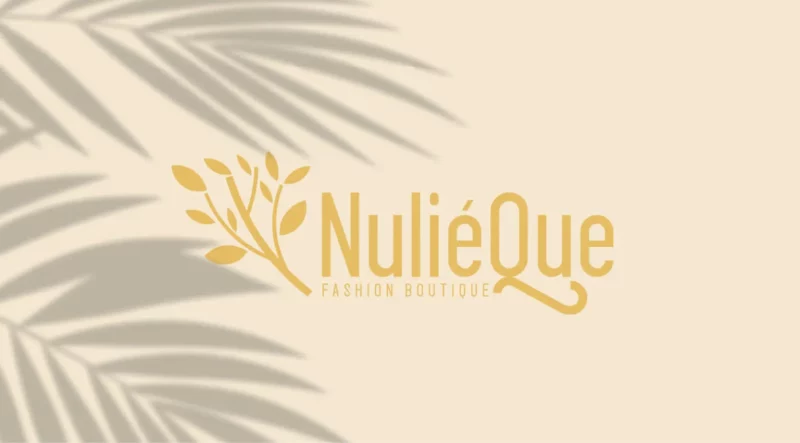 If you're looking for a  classic font  that's also minimal, Agron has the right balance. It has playful curves and cozy kerning for a warmer look. It is ideal for branding a vintage online store, a craft store or your personal brand!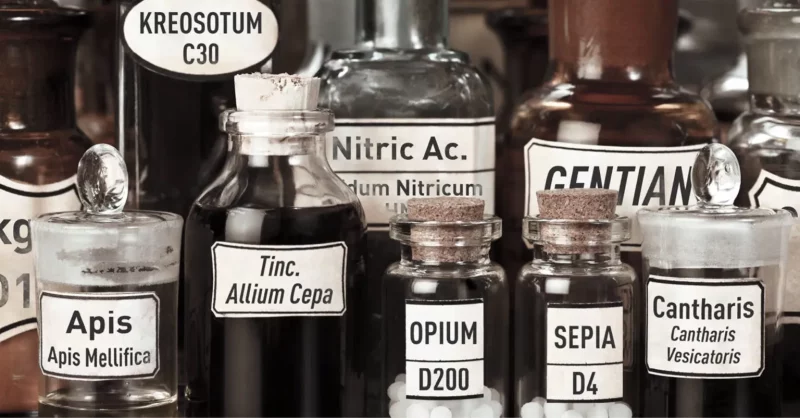 Sophisticated and professional, FF Din is an iconic minimalist font that has earned a spot at MoMA! It comes in 55 all-inclusive styles to suit all uses and multiple languages. It is authoritative, rigid, and suitable for signage, posters, editorial magazines or content.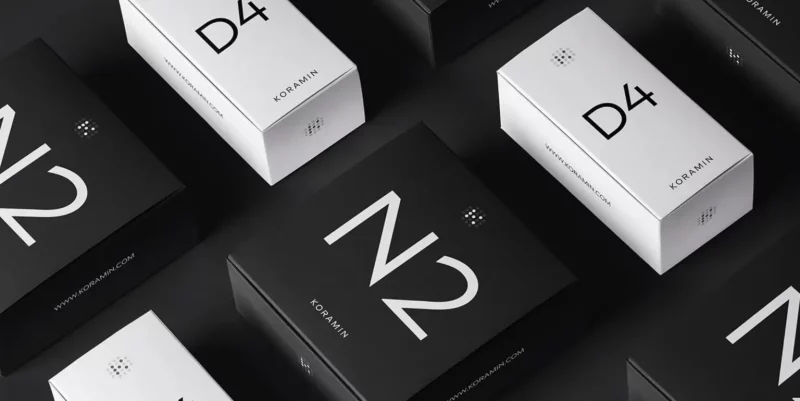 Novera is a geometric font that looks modern yet approachable. This font family has 40 styles with options for headings, body text, and bold dynamic headings. It is ideal for professional industries, business consulting, editorial posters and magazines.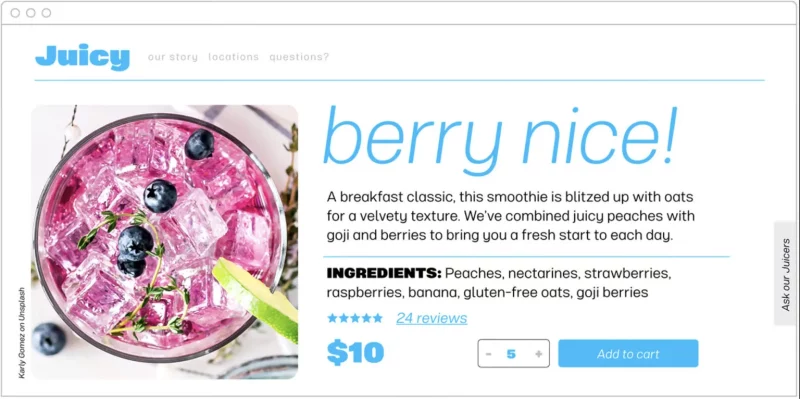 Mello is friendly and attractive with rounded edges and text. It has a fresh look and is great for branding your website, work portfolio, blog, and even social media assets!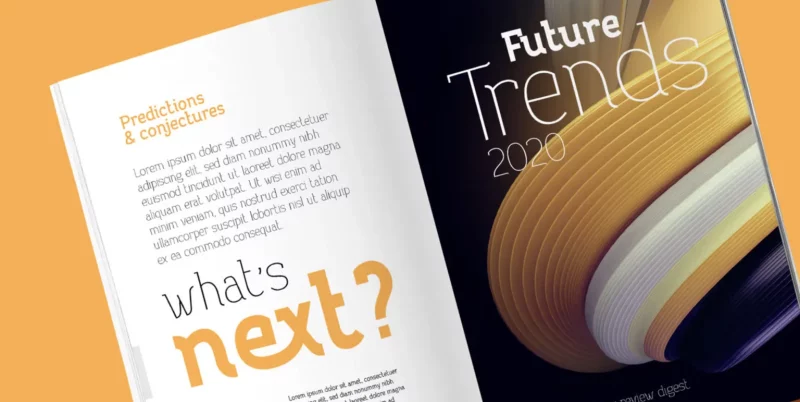 Practish is a slab serif with unexpected changes. It strikes a balance between soft curves and an experimental square typeface. Practish is great for brands in the technical, consulting and creative sectors.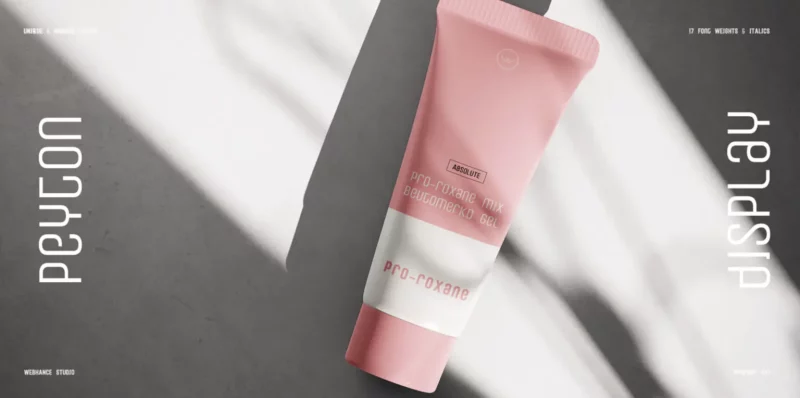 Peyton is created for unique mind and branding designs. It has a typewriter dash and sans serif typeface. Experimental fonts are graphic design trends in 2022  , and Payton is the perfect choice for creative industries that push boundaries.
Free minimalist fonts
Want great minimalist fonts but on a tight budget? Check out the free clean and simple fonts below!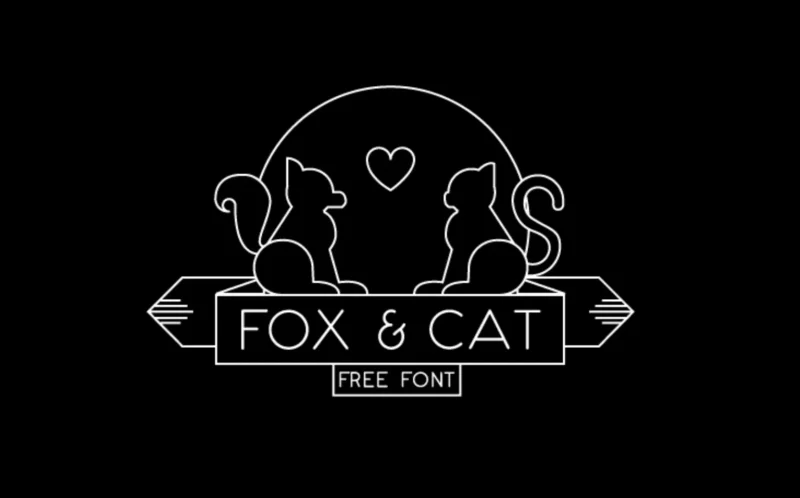 Fox and cat is a simple font with symmetrical letters and eye-catching geometric shapes. It has a fun interface and is flexible enough to be used for editorial and web needs. This is a free minimalist font by Jo Aguilar on Behance.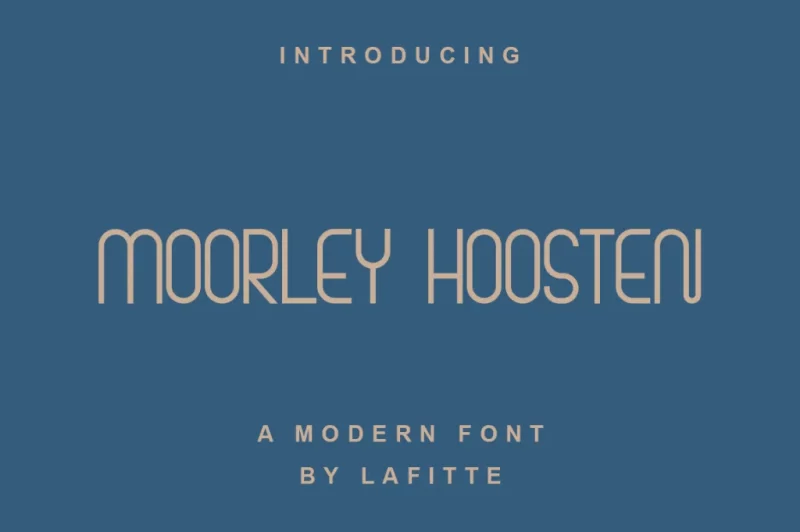 The Moorly has a vibrant '20s Gatsby look with modern enhancements. It's classy and has tall letters with just the right amount of spacing. It's perfect for branding traditional industries like fashion, wine and beauty. Moorly is a free minimalist font by Lafitte.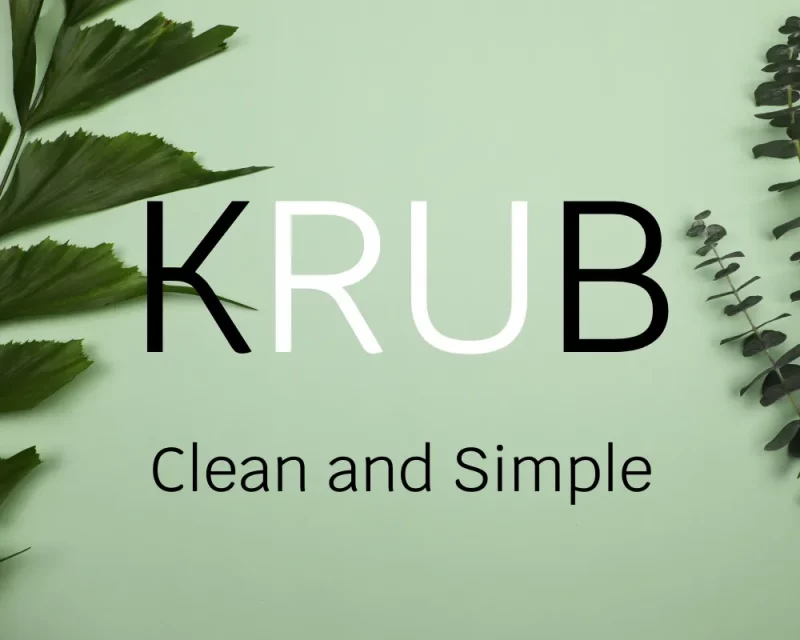 Krub is a clean and direct font with slightly rounded edges and great versatility. It can be used in headlines and body text and is ideal for branding beauty products, social media assets, and websites.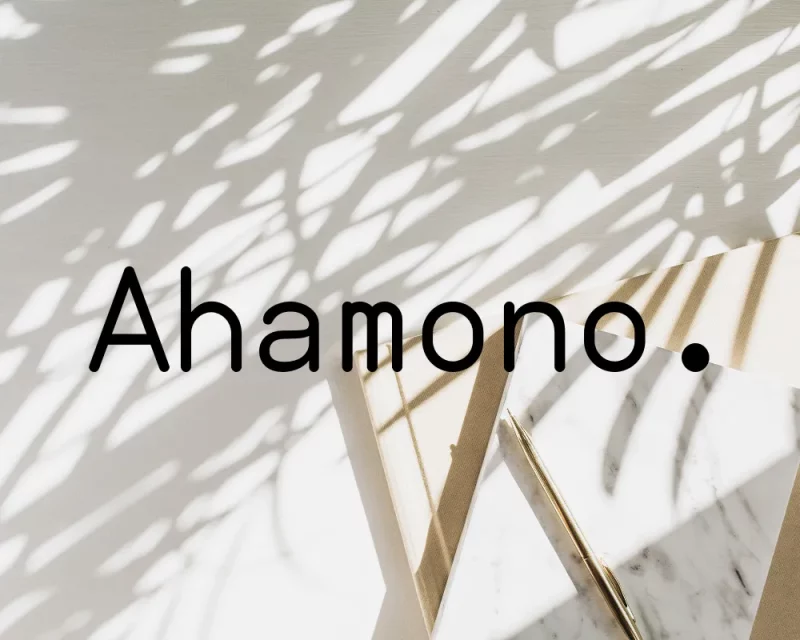 Ahhamo has the classic look of old-school typography with modern elements of sans serif. It's perfect for branding handmade products or as a  font pair with bolder serif fonts.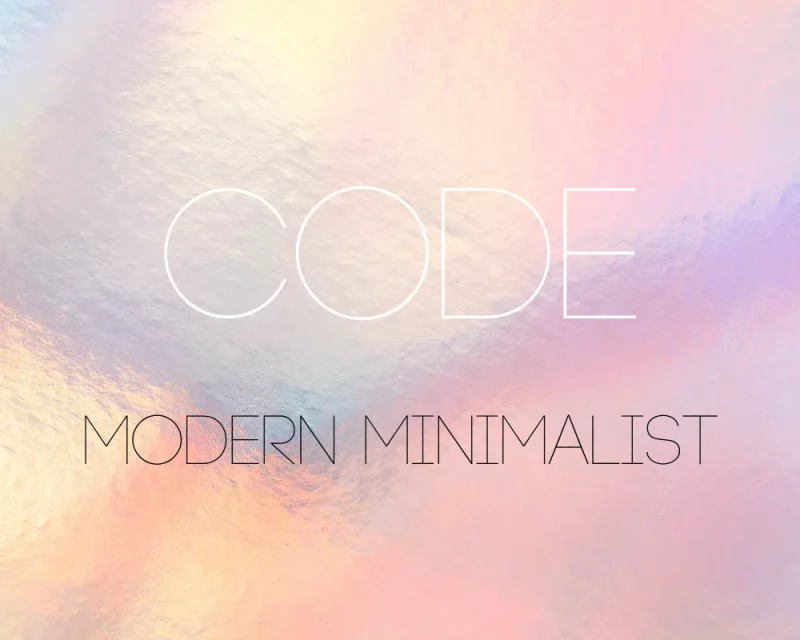 The code is geometrically perfect and has a futuristic look. It is perfectly rounded and has a calming appeal. It is perfect for modern branding in the areas of makeup, beauty or architecture.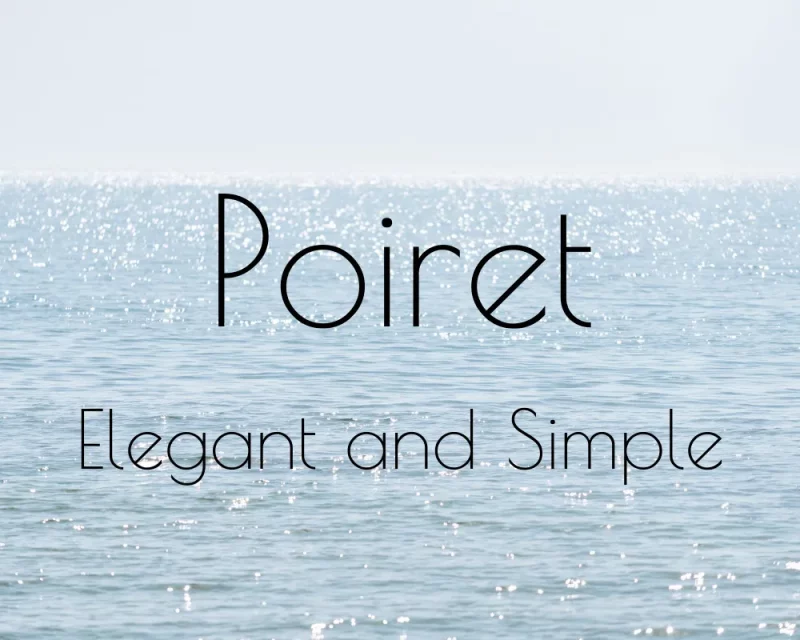 Poiret is playful and feminine, with small oddities on the slant of the "e". It's a beautiful font for personal branding, website headers, photography and magazines.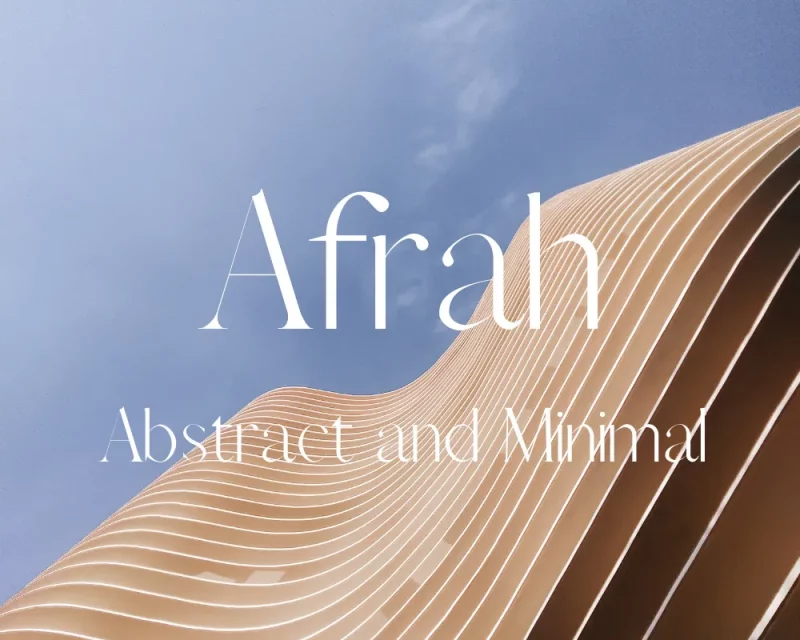 A truly  modern font  , Afrah is assertive and elegant. It's perfect for branding and logo design in more traditional industries. It can be used for web and editorial needs.
Minimalist font on your desktop
For accessible minimalist fonts, check out these recommendations.! They are already installed in almost every computer out there.
Robot

Open Sans
Raleway

Coming

Side