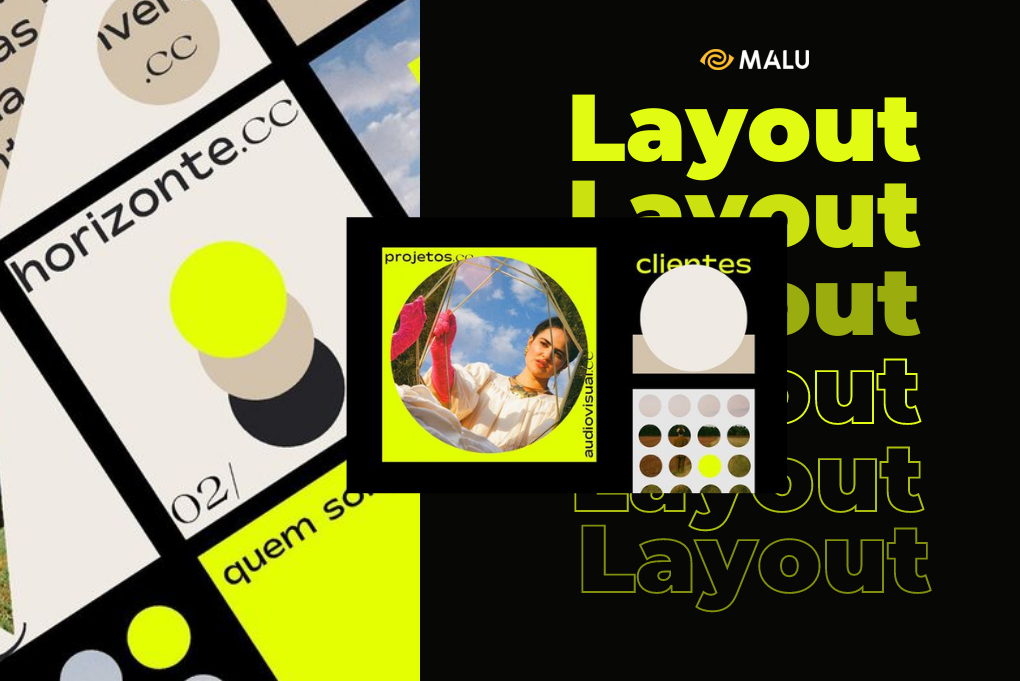 Layout is a very familiar term for graphic designers. However, for those of you who are just starting to learn about this field, you must still feel confused in the working process. In this article, Malu Design will help you better understand Layout and the importance of this element in graphic design.
What is Layout Design?
Layout design (or Layout design) is the process of arranging graphic elements and typefaces for a publication. The purpose of this process is to grab the viewer's attention. It also helps the publication to convey a certain message. Layout design is important with any publication that needs to convey a message through images. For example, magazines, website interfaces or general advertising publications. 
More specifically, Layout includes the actions you use to design the presentation of your publication. You need to pay attention to align both the content and the image, the details so that it is most reasonable and beautiful. How much margin is reasonable, how much space is needed for this publication, what is the right spacing between cells, etc. all the answers will help you perfect your design with Layout spectacular.
The importance of layout in design
Layout is like a solid foundation to build a house – a beautiful design. Therefore, surely the layout system will play an important and decisive role in graphic design, thanks to the layout, viewers can understand the content of the message you want to convey through the design. More specifically, the importance of Layout is shown through the following 3 contents:
1. Enhance aesthetic value
The layout system will help each part to be present in your design in a neater and more beautiful way. This is like when you decide to redecorate your room, if everything is neatly arranged and has a main – secondary and depth layout, it will attract viewers and be much more aesthetically pleasing. compared to a room that is not invested in pages only but simply has furniture. Moreover, with new layout templates, you can easily create a highlight in the eyes of the viewer so that they will be impressed with your product for a long time and many more times.