Marketing is an integral part of business. The highest goal of Marketing is to become a bridge between businesses and customers. Therefore, marketers are considered to have strategy, foresight and accurate judgment.
Who is a marketer?

All people who do marketing related jobs are called marketers. Similar to the concept of marketing, the "shape" of marketers in reality is also quite diverse.
Depending on the type of business, business structure, industry, and size of the business, marketers can take on different tasks.
There are businesses, despite the name "marketing staff", but the main job is to create content. There are businesses that mainly run ads. And with businesses, marketers mainly do SEO .
Oftentimes in larger or more professionally organized businesses, marketers are more "robust". They do the job of a professional marketer.
Regarding the work of marketers, a question that many newbies are interested in is after graduating from school and going to work, what levels can they go through?
What is Marketing? 10 things marketers do every day
Marketing is the work of researching and approaching the market to create business opportunities and exploit them effectively. And the main business opportunity is the needs and wants of customers that need to be met.
Set specific goals
Most professional and smart marketers have purpose and set themselves certain development goals.
On the contrary, when you know what all marketing does, and have a clear plan, it will be easier to succeed. This will also be very useful for fresh graduates who want to develop quickly.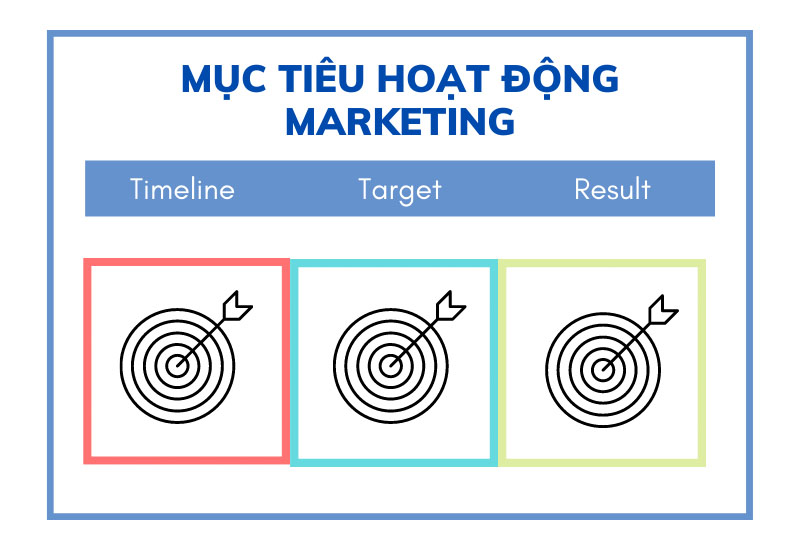 Everyone has a different definition of success. Sometimes your success is about meeting and satisfying the needs of your customers to get the expected revenue. Whatever it is, remember to consider making goals that you are likely to achieve.
Learn from your competitors
Don't do passive marketing. In turn, in  modern marketing  , learn to learn from your competitors: identify who they are? How are they doing?
There's nothing to be embarrassed about doing. In addition, marketers also have to analyze competitors to see which direction they are going to organize and how exactly do they compare to their strengths and weaknesses?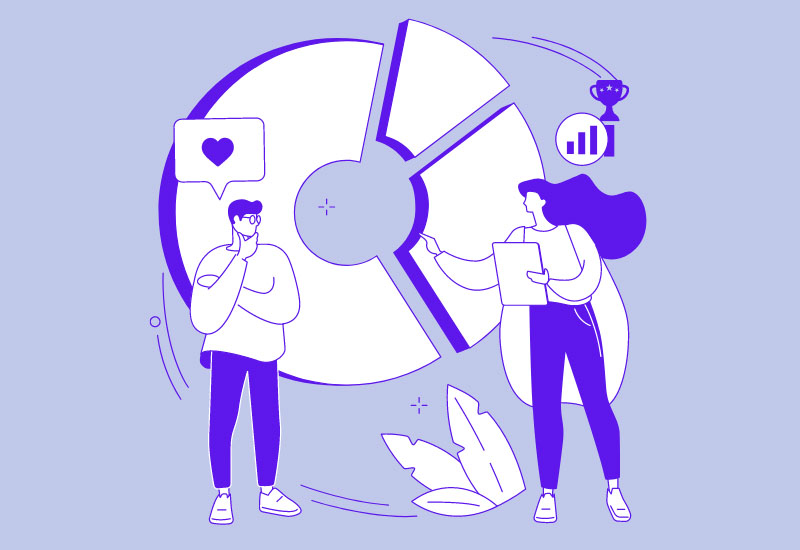 Competitors are ranking 3 in Google search? This means you need to focus on accelerating your business even more.
Identify the right customer
This should be obvious, but surprisingly, there are still many  marketing departments  that are not able to target the right customers they are looking for. As a marketer, it's really important to clearly define who to target.
To do this, we can design our own marketing model as well as potential customer portraits (You can see more about 7P Marketing model or 4P in Marketing to better understand). This lead persona will tell you how, when, and where you'll reach your customers.
Building a customer journey map  – How businesses reach the right potential customers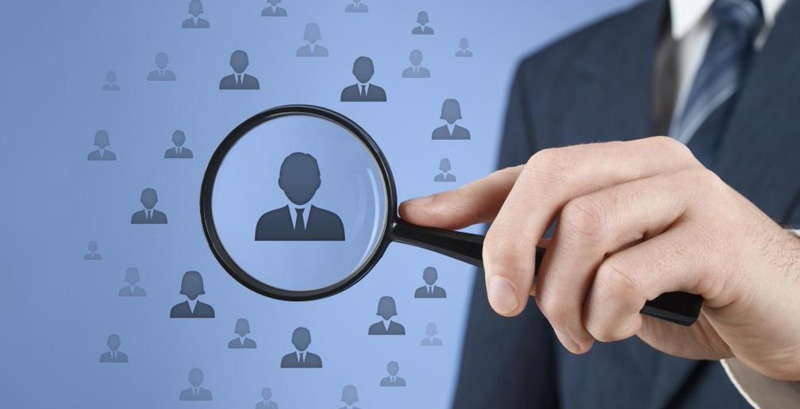 Your approach to defining your personality traits should be applied consistently across all  marketing activities , from the copy and design of your website to the tweet you just scheduled.
Write content
This marketing skill  must have been familiar to you before! So what is a marketer's content writing task?
Specifically, you need to know how to write blogs, ebooks, pdfs, memes, infographics, webinars, slide decks, and more. There are thousands of types of content that can be applied and so marketers can not help but be confused.
Professional marketers have the ability to create  content articles for businesses  that are widely viral to customers. Through  content marketing , potential users understand how important your industry is, and easily build customer trust.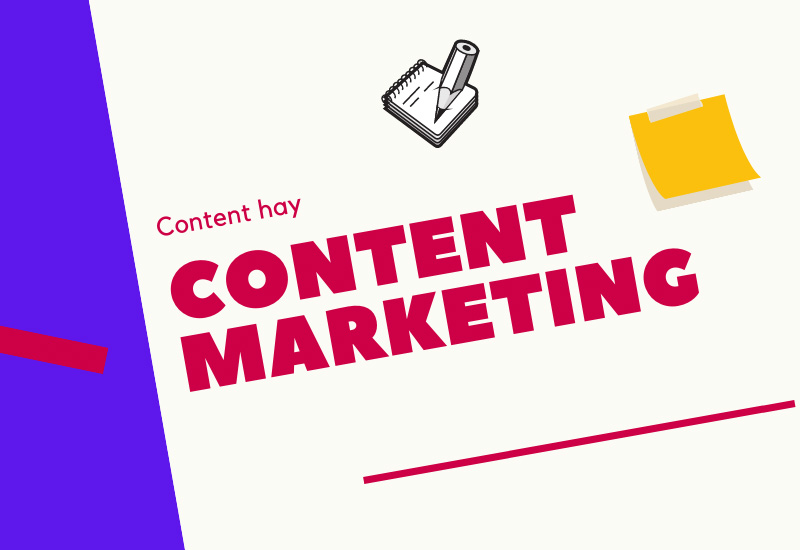 Educate and maintain relationships with customers
What does marketing do  every day? That is building relationships with potential customers. You should start this from the moment customers first find your brand on the internet.
Marketers nurture relationships through automated emails . They send out a series of emails, including articles of content customers may be interested in to clearly identify customer preferences.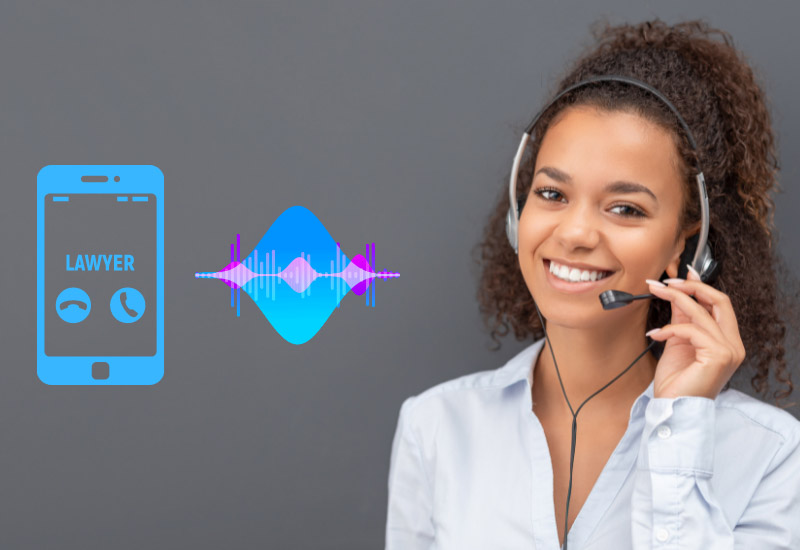 You can also stay more private through personal emails. Monitor
and recent resources on my website for more information.
Social media is also a useful form of education. Marketers can find customers on social networking sites and conduct direct interactions with them.
Learn more:  "What is CRM? 4 knowledge of customer relationship management (2021)"
Listen to community opinions
Listening to people's opinions about your brand and industry is really important. On the contrary, you will inadvertently lose many valuable opportunities.
Assuming users are responding to issues they have with your brand on YouTube, if you're open to that feedback, you'll be able to identify and help them better.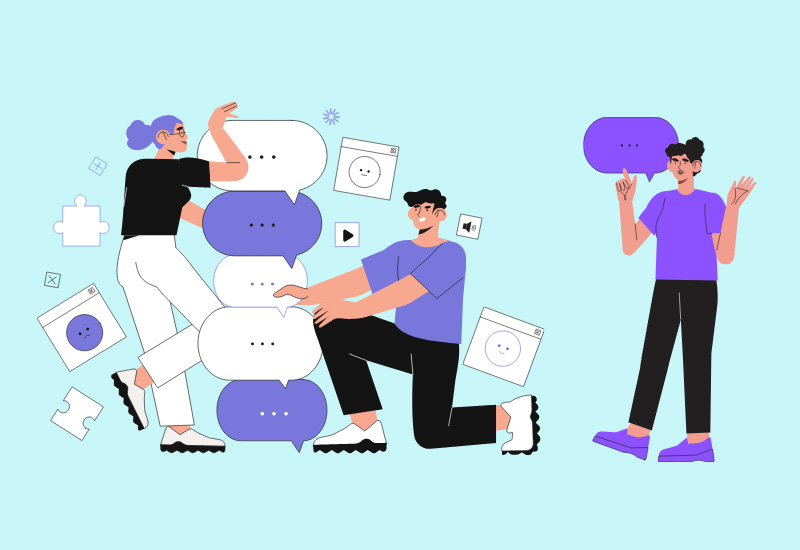 With user questions on social networking sites, if you can answer them enthusiastically, you will have the opportunity to increase your followers and become a reputable source of search for them.
Maintaining relationships with users on social media may seem time consuming and not too important, but at least it is the most realistic way of reflecting your brand from the user's perspective.
And people will pay more attention when you fulfill their wants and satisfy their needs. It's more than saving time that no one cares about.
Effective customer segmentation
In  marketing campaigns , the target customer approach seems to be much better than the mass email method because everyone in the contact data has different locations.
If you are a professional marketer, you will certainly know what to ask to differentiate those audiences from each other.
Depending on your business type, you will have certain segments.
You must be able to discern what affects your relationships. To find out, just ask them to point out the problems they have from the list you listed earlier.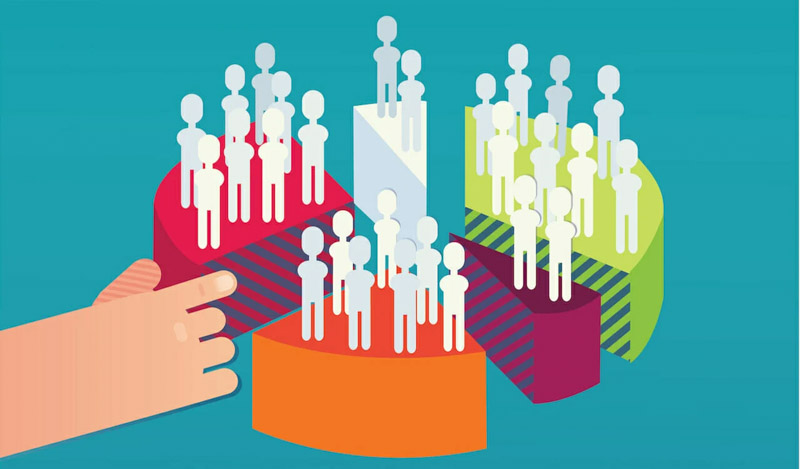 From there, you can easily segment customers through the above obstacles and put them into different groups. For each problem, a separate solution is required. And the role of marketing is really important in giving specific, detailed answers to each person.
Experiment
In the process  of learning about marketing  as I see it, this is one of the most interesting activities in the marketing process. Experimenting with segments of your marketing campaign in turn helps you see what works and what doesn't?
You can do a little experimentation by changing the color of the CTA in different places. Either you test both versions of the same landing page, or you end up messing around with testing the entire website.
With the support of smart web technology, you will know what the new users who visit your website are looking for compared to loyal customers. This may sound crazy, but I like it.
Measurement and analysis
The role of the marketer  is to regularly monitor the number of changes on a day-to-day basis and measure them accurately.
In addition, the results of marketing strategies must be carefully considered, namely the number of pages shown, emails passed, CTA/links visited, content downloaded, and interactions. , the event took place on social networks.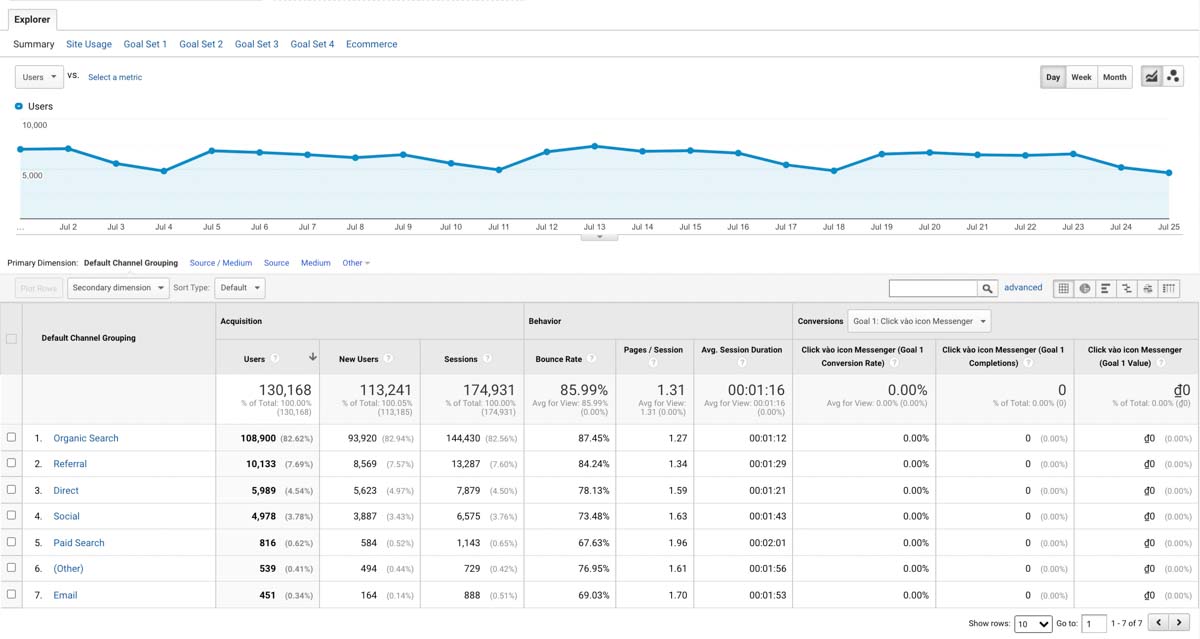 Once the measurement is complete, you conduct an analysis of "why did we not achieve our goals?", "Why did we complete the goal?", "Why did certain pages fail?" works so well?".
Ask as many "why" questions as possible. Ask until you find the answer to better maintain your strengths or overcome your weaknesses.
Creative
The first requirement for marketers is creativity but you should note that it is best not to use creativity in competition, but to use it to discover many new things and then practice them in a practical way.
The world of marketing is colorful with thousands of different forms and trends. So feel free to create your own!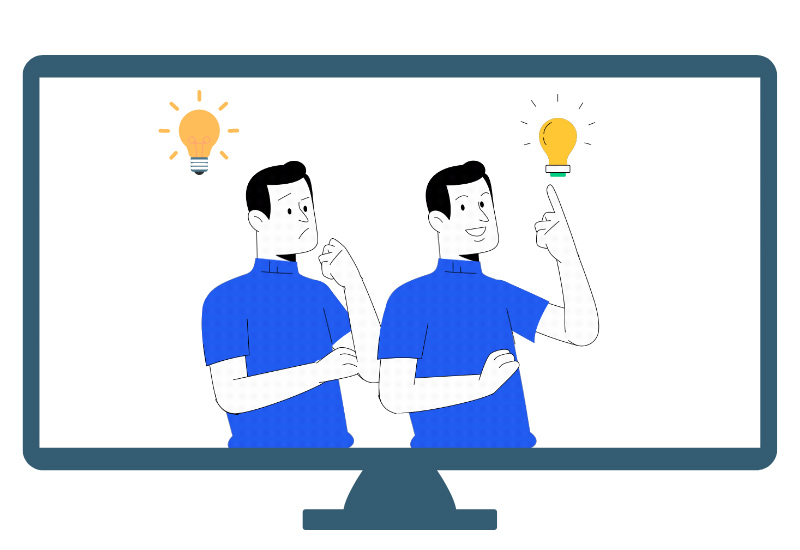 The qualities and skills required of a Marketer.
In recent years from about 2015, when social networking platforms such as Facebook, Instagram or later TikTok became more popular and became one of the main marketing channels of brands, brands and companies. The skills and qualities of a "standard" marketer also vary quite a bit.
While depending on the business, industry, job position and personal goals, marketers  may need  different skills (hard skills and soft skills), here are some: Key skills and qualities should have.
Strategic skills:  For management positions, strategy is the most important skill of marketers. Before implementing tactics like advertising or market research, marketers need to have a broader picture of where the brand is going and where it is going.
Skills to understand customers : As analyzed above, marketing is all about customers and customer needs. Also from this fact, marketers need to be really able to empathize and share with their customers.
Data analysis skills : In the context of the strong development of technology and its applications in marketing such as Big Data, AI, or machine learning models of advertising platforms such as Google and Facebook, data analysis skills are becoming more and more urgent. By analyzing data obtained from both first party data and third-party platforms, where applicable, marketers have more ways to understand and forecast trends or content. customers are most likely to interact.
Content creator & marketer skills : One of the next most important skills a marketer needs is the ability to create, analyze, and optimize content. Since the last thing customers see is branded content, the relevance and personalization of content is becoming more important than ever.
Skills in using social media platforms : As social media continues to be the place consumers choose for entertainment, shopping, and more, mastery of content creation, analysis, and technical understanding Calculating, and optimizing reach is one of the top requirements for marketers.
Paid Media : For most businesses, advertising is one of the activities that consume the most marketing budget. Depending on each business, the level of investment may vary, but if you have the ability to operate and optimize advertising on popular platforms such as Google, Facebook, TikTok or LinkedIn, you can completely Become a Digital Marketer.
SEO skills : SEO or optimizing content on search engines is also one of the most requested skills from employers, by optimizing content (on-page and off-page). ), brands have more free organic hits on search engines.
Platforms management skills : Especially for digital marketers, understanding how to use digital platforms such as websites (CMS), applications (apps), CRM, keyword analysis tools , social listening tools or other performance measurement platforms are equally important. In the current context, it will be very difficult to become a professional marketer without these skills.
11 divisions in the marketing industry
When  studying marketing , most students will be fully equipped with knowledge about capturing customer psychology and organizing marketing plans for businesses. Therefore, upon graduation, students will have the ability to apply for positions such as marketing specialists in the following departments:
Sales department (distribution channel manager, sales supervisor, …)
Marketing department (marketing planning, market research, media development, public relations, brand management, …)
And customer care department (customer information management, understanding customer needs & psychology, …)
In general,  the marketing industry  is a very large and cross-cutting part of the sales pipeline. And there are many jobs for marketing staff, especially for students.
So, specifically, what are the duties of marketing staff? What is doing marketing?
There are many departments in the marketing industry and each company often has different names for these departments. Here is a list that includes some of the departments that marketing students are likely to apply to after graduation:
Division 1. Advertising (Advertising)
Advertising department is responsible for promoting and communicating an idea or a product or service in the market by placing advertisements in the media.
Division 2. Public Relations (Community Involvement or Public Relations)
A communication strategy will build mutually beneficial relationships between businesses and customers. Public relations will help bring brands closer to target customers thanks to authentic, inspirational PR content.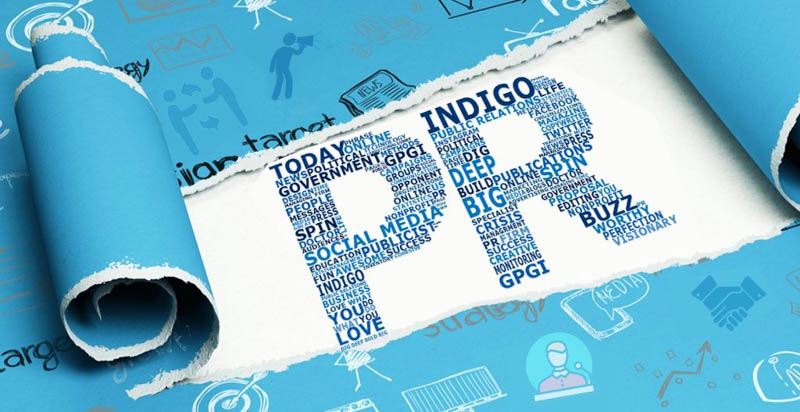 Basically, marketing also has a role in providing support and advice to customers. For businesses, sellers not only provide service before, during, but also after the sale of the product.
Good service will make customers happy and even bring value beyond what they expect. If you can't do this then you will be inferior to your competitors even if your product is better.
Division 4. Direct Marketing
This department includes sending your message directly to consumers through leaflets, forms, brochures, etc.
Division 5. Distribution (Distribution)
Distribution is part of the supply chain. This department is responsible for transporting goods from warehouses to stores or supermarkets.
Division 6. Market Research (Market Research)
Market research is one of the important information gathering and analysis processes. The data that is collected and analyzed will help businesses become more aware of how people react to their products or services.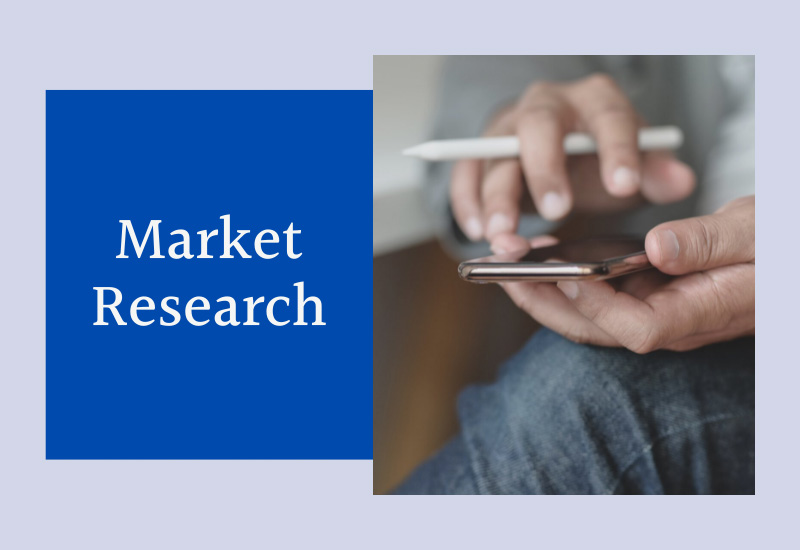 Businesses conduct market research continuously and non-stop. Their exchange, customer contact, competitor research is also market research. This will help generate more data about your products, customers and markets. At the same time, market research also contributes to new product development activities.
Division 7. Media Planning
The communication plan is closely related to the marketing strategy. It uses the best communication channels to reach the target market. Some major media channels include: internet, TV, radio, newspapers, magazines, etc.
Division 8. Product Pricing
When setting a price, you should take production and shipping costs into account. You should also consider how much your competitors are selling it for, and with what quality.
Most products rarely stay the same price for long. Because there is a chance that production costs change, wages rise, or your competitors drop their prices suddenly. You should be aware of all the factors that affect prices at all times.
Division 9. Sales (Sales)
Sales involves planning and supporting the sales team by teaching them how to drive sales targets. It also involves organizing a plan for how to reach existing potential customers. Sales staff have a role to play in accomplishing those targets.
Division 10. One-to-one Marketing
One-to-one marketing involves communicating directly with each customer. The company can then make some adjustments to approach each customer's tastes and preferences.
Division 11. Impression Marketing
As a member of this department, you must do your best to make users have a good perception of your products and services.
Distinguish marketing concepts
Marketing vs Branding
Marketing impacts brands in a positive or negative way. At the same time, marketing can help create positive brand experiences. By creating intimate, helpful, empathetic conversations with customers.
However, marketers will even hurt the brand when they disrupt the user's programs and web experience. Because of displaying ads with beautiful men or girls holding the product in one hand.
Many companies think that they just need to spend a million dollars and then run ads continuously, logos are plastered all over the place, etc., they will get many customers. However, that is completely wrong, marketers need to strategize from time to time to get the best value.
Marketing helps build brands through great experiences.
If  the marketing strategy  is good, it will greatly contribute to the brand of a business. Big brands do great marketing when they act as teachers to their customers. They deliver great products to their customers and treat their employees well.
Great brands show people who they are in the experiences they deliver. Although sometimes ads often interrupt the user experience (eg they are watching a movie, listening to music, …) but if good enough it will still bring great results.
>>>> Read more articles: Why Interactive Marketing is a lifesaver to help brands survive in the market
Marketing vs Advertising (Advertising)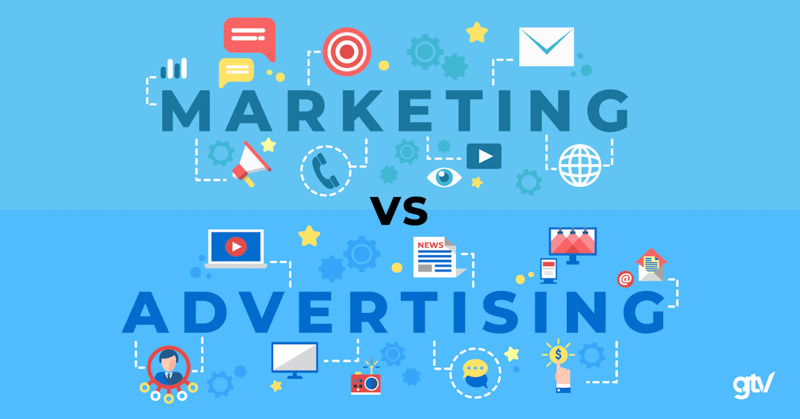 As I mentioned above. If the ad is really great, even if it disrupts the user experience, it still has the potential to bring good results.
I appreciate ads that tell a good story, spread emotion, and are funny. There are quite funny commercials that make me laugh a lot but I can't remember the brand name behind them.
It's interesting that big brands like Starbucks, Apple do very little advertising. Apple's best ad was in 1984 when it told a pretty compelling story. However, thanks to the advantage in terms of products, these giants have a strong foothold in the market.
But to be honest:
Few of us like advertisements. And especially for things that we humans don't need.
When a website plays ads automatically, I feel somewhat annoyed by these ads. And I even hate the brand that spends money to run those ads.
And what they gain is the user's frustration! Therefore, please really pay attention to the investment of ideas, advertising must be in tune with customers. Otherwise, not only will it not bring conversion rates for your business, but it will also make customers more likely to hate the products you offer.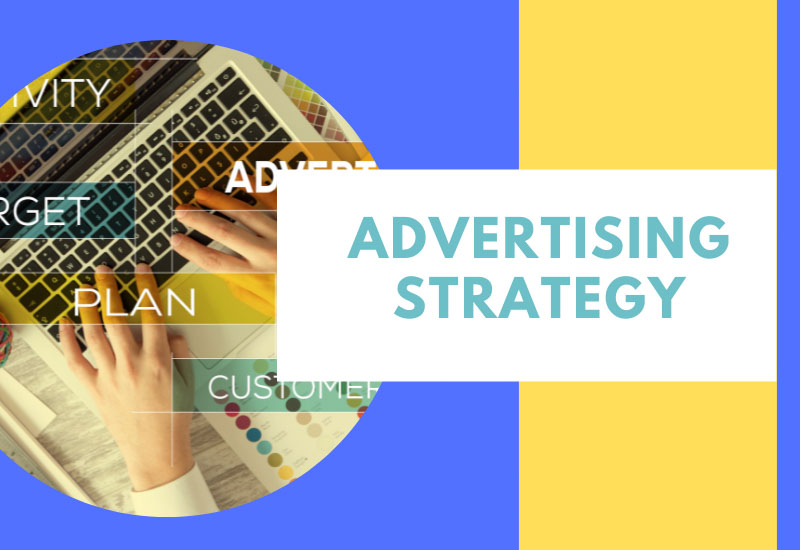 Marketing vs Sales (Sales)
Sales and marketing  are closely linked, but they take place in very different activities within a business.
The sales team did not comment on the product or ask who would buy it. The job of this team is to approach and convince customers. Salespeople must build close relationships with customers and incorporate marketing.
The marketing team engages potential customers by providing valuable information about the brand as well as the product. At the same time, they will collect customer feedback about the product. To make decisions about which products will be produced in the future. Or how to improve existing products to better meet and satisfy customer needs.
You will fail if you do not bring brand and product awareness to customers. This is what marketing can do.
To have a successful strategy, the sales and marketing teams need to work closely together. This ensures that the most leads are routed to the sales team.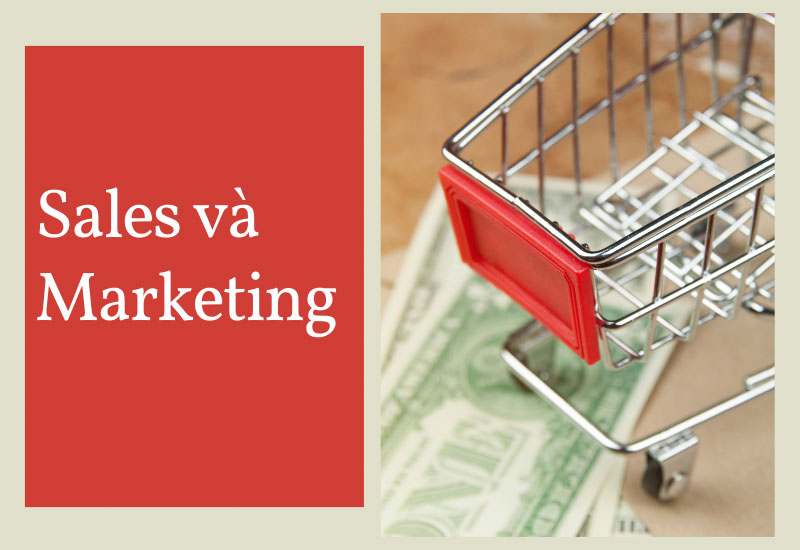 The most popular marketing management models in the world today.
Can also be used to answer the question "what is marketing?", marketing management models serve as guidelines to help guide the marketing mission or mission of an organization or brand. specific brand.
What is Marketing Model or  Marketing Model?
A marketing model is a tool that marketers and businesses use to understand the strength and revenue potential of a particular product, brand, or business.
Marketing models consider the overall strategies and parameters related to marketing, communication, advertising, etc. for a brand or its products.
Here's all you need to know about marketing models.
1. SWOT  and TOWS model  .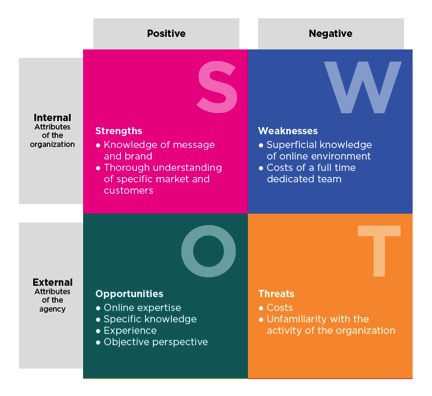 SWOT and TOWS are both acronyms for strengths (S – Strengths), weaknesses (W – Weaknesses), opportunities (O – Opportunities) and threats (T – Threats).
While both models use the same factors in their analysis, the TOWS matrix emphasizes the external environment and the  SWOT matrix  focuses on the internal (internal) environment.
2. Model of marketing mix 4Ps (Marketing Mix – 4Ps).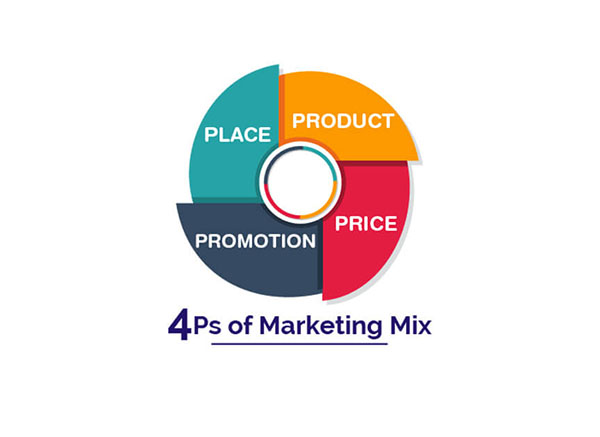 The 4Ps represent product (P – Products), price (P – Price), distribution (P – Place) and promotion (Promotion). The 4Ps marketing model is often applied to businesses whose products are goods (tangible).
3. Model of marketing mix 7Ps (Marketing Mix – 7Ps).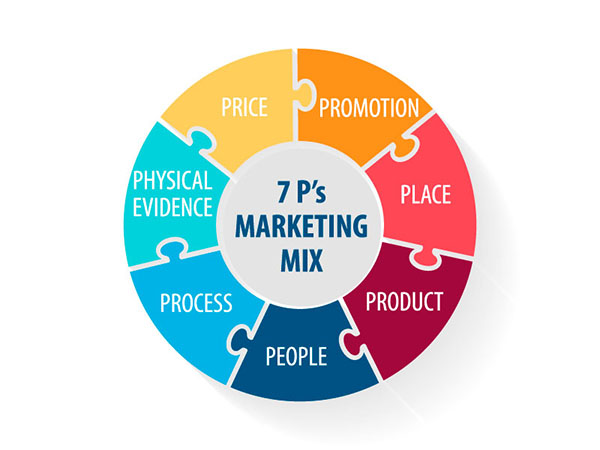 7Ps is a marketing mix model ( Marketing Mix Model ) developed based on the 4Ps and often applied to product and service (intangible) models.
In addition to the four letters P shown in the 4Ps, the 7Ps also have people (P – People), processes (P – Process) and tangible evidences (P – Physical evidence).
4. Integrated marketing management model: R-STP-MM-IC.
R-STP-MM-IC is one of the most comprehensive marketing management models when the model goes from the basic elements of the marketing process such as market research (R – Research) to segmentation (S – MM-IC). Segmentation), target market selection (T – Targeting), brand positioning (P – Positioning) to marketing mix strategies (MM – Marketing-Mix), implementation of marketing activities (I – Implementation) and check the results (Checking).
R-STP-MM-IC uses a top-down approach by focusing from the customer and the market, in the same way, what follows is designed for each specific target customer groups with different messages and approaches.
5. AISAS Model.
Born in the era of strong development of digital marketing and also somewhat similar to the AIDA model, the AISAS model deals a lot with the behavior of customers before deciding to buy something.
The model starts with awareness (Awareness), interest (Interest), search (Search), action (Action) and finally sharing (Share).
6. AIDA model.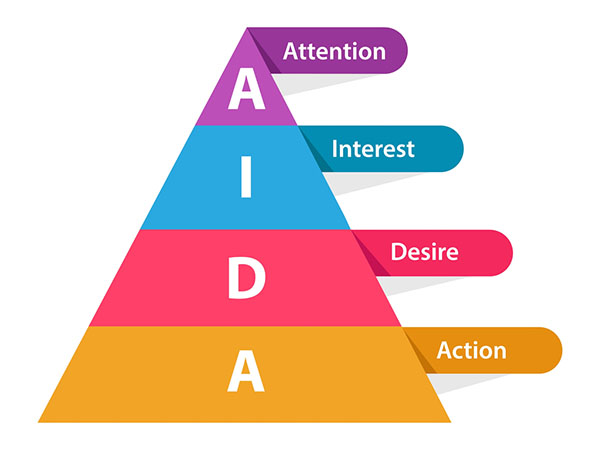 It can be said that AIDA is one of the simplest and easiest to understand models in marketing. Approaching from a standard customer journey perspective, AIDA helps marketers pursue customers from the stages of attention and inquiry (A -Attention), to enjoyment (I – Interest), to aspiration (A -Attention), D – Desire) and finally perform the action (A – Action).
With this model, what marketers need to do is design marketing strategies and tactics to meet the different requirements of customers in different stages.
What is Marketing? or what is doing marketing? can also be answered by this approach from marketing management models.
7. Model 3Cs.
In the process of growth, brands cannot avoid competition from competitors in the market.
This competition will make the cost to acquire a new customer increasing. Lower the profit rate, worse still, the brand will gradually lose market share.
The key for brands to find the right direction is  the 3Cs model : Company – Competitors – Customers.
When approaching this model, the optimal marketing strategies are those that are built on the combination of the business, competitors and customers. The proposed actions or tactics should satisfy or lie at the intersection of all three of these factors.
In addition to the popular marketing models mentioned above, there are many other models or even combined models that apply from existing models.
One caveat, however, is that, no matter what model you choose, be it singly or in combination or building a new one, the foundation of all marketing activities or decisions should come from the bottom line. customer and market perspective rather than the subjective views of the marketer.
What is Marketing Research?
According to the definition of the American Marketing Association (AMA), marketing research is all activities of designing, collecting, analyzing, and reporting data… related to a specific situation that businesses are facing.
Marketing research usually includes all that concerns consumers, customers and communities, the information obtained after research is used to identify and identify marketing opportunities and problems.
Marketing research also involves the activities of observing, evaluating, and refining marketing performance.
What do you need to do to create an overall marketing plan?
For those who do marketing, especially when taking on management positions. A sufficiently comprehensive marketing strategy or plan is the first step that is crucial.
While, with each different business model, different goals, different customer files…brands will have different requirements for marketing, ways of approaching and solving problems. not much difference.
Should you choose Agency Side or Client Side after studying Marketing?
What is Agency Side? Agency is a term used in the marketing industry to describe businesses that specialize in providing services related to marketing (marketing service) and advertising in general.
Marketers who choose to work at these units are called Agency Side, otherwise called Client Side, used to describe marketers who are working for brands and businesses outside of the Agency.
A question asked by many newbies is, should you choose to work at an agency or a client, again similar to the question "what is marketing", don't wait for a perfect and "right" question. " best.
Depending on each individual goal or specific job description (JD) for the position, it is up to you to decide which path you should pursue.
One suggestion for you is, you can try working in both types of businesses, then decide which is the right place for you.
What are some frequently asked questions in the Marketing industry?
Because of the relatively fast-moving nature, the marketing industry itself has not stopped changing over the years, also because of this, many of you feel nervous before choosing marketing as a career to pursue.
Here are some of the most frequently asked questions about marketing you can consult and ask yourself.
The most suitable answer may be neither difficult nor easy, as long as you are passionate about the industry, willing to change according to what the business and customers need, everything will get better.
How long does it take to become a manager in marketing?
There is no specific time frame for this question, depending on the capacity and specific conditions of the business, the time period may vary.
However, at an average level, it can take you anywhere from a minimum of 3-5 to land management positions.
What is the salary of a marketer?
Basically, with the marketing industry, the salary of the positions varies greatly depending on the specific capacity and value of dedication at each business.
Maybe you are on the same level as someone else in another business, but the salary can be very different.
It is completely normal to find out that a marketing executive earns a higher salary than a marketing manager.
However, larger and more professionally invested firms often have higher compensation than smaller firms (not always).
What do I need to do to get promoted faster in the marketing industry?
In addition to the fact that you must continuously improve the skills mentioned in the above sections and also related jobs in marketing management models, marketers need to equip themselves with open and creative thinking. , dare to accept failure to learn, curious and never stop learning.
Conclude.
The above is relatively complete information about the marketing industry in general, hopefully if you are wondering what marketing is , what it has and should you pursue it, then here you can get it for yourself. complete answers.